Neal Brothers and Up Cannabis to launch co-branded edibles company
The food company and cannabis brand team up to develop and market infused products.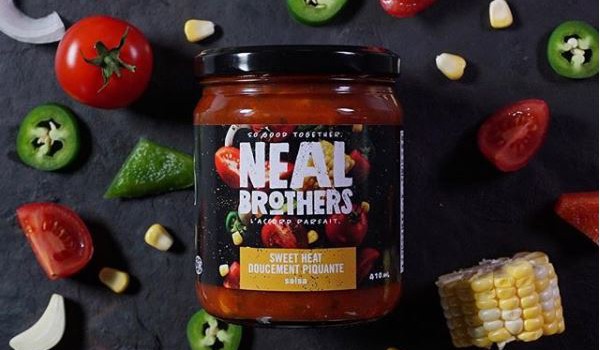 Newstrike Brands' Up Cannabis subsidiary will launch a co-branded specialty food company with Neal Brothers that will develop, market and sell cannabis edibles.

Neal Brothers offers a premium line of chips, sauces and salsas. It also has a distribution business that includes LaCroix water, Tazo Tea and Flow Water, which the new co-branded company will leverage. For its part, Up Cannabis will offer its expertise in research and development of new cannabis products and consumption formats, with products being developed at a new facility currently being constructed in the Niagara region.

"Our goal is to become the most trusted consumer-focused brand in the cannabis sector," said Jay Wilgar, CEO of Newstrike, in a statement. He said the company will work with Neal Brothers to develop products based on "vast consumer insights" and in-house R&D.

According to a press release, product development and future product brand names will be based on consumer data and insights. The products are expected to become available in the "very near future," with the federal government expected to examine regulations that would legalize cannabis edibles and extracts in 2019.

As part of the deal, Newstrike will acquire 19.9% of Neal Brothers outstanding shares.

Earlier this year, Neal Brothers overhauled its branding and packaging to focus on "goodness."

While cannabis-based beverages and food were not legalized in Canada in October, many companies big and small have been making moves to position them to take advantage of the impending new product category. On the beverage side of the category, both craft  breweries  and international brewing giants have been striking partnerships to begin exploring what form those products might take.