Cystic Fibrosis Canada asks the tough questions
The non-profit helps viewers understand how difficult common questions become for people with the disease.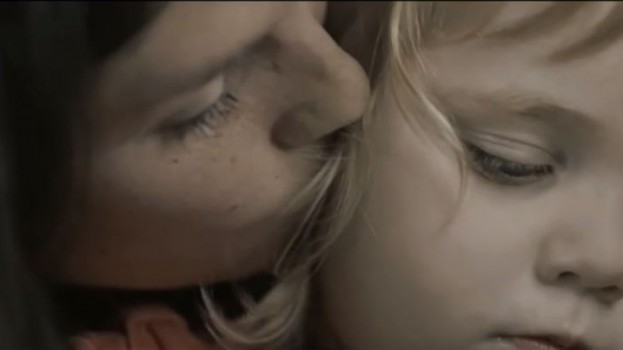 People living with cystic fibrosis are used to getting repeated questions that become much more difficult, or even impossible, to answer: "Are you going to get better?" "Do you want kids someday?" "Are you going to die, daddy?"

To shine a light on the difficulties people with the fatal disease face on a daily basis, Cystic Fibrosis Canada (CF Canada) is running a year-end campaign called "Tough Questions" that tells the stories of five families who have faced these very questions. The campaign's underlying message is that while these questions may be hard to hear when a person's future is unknown, Canadians can help because "the answer is in a cure."

The campaign features the stories of people like Beckett Meyer, a ten-year-old who wants to know if he's ever going to feel better; Anne-Sophie Barrette, who's unsure whether she'll live to have children; eight-year-old Ella McDougall ,who wonders if she'll ever be able to accept a sleepover invite; Cindy Routhier, who pauses when asked by her three-year-old if she'll have to take pills when she's older; and Jeremy Vosborough, who doesn't know how to answer when his daughter Daryn asks if he's going to die.

"Because people may not necessarily understand Cystic Fibrosis or know what it is, we like to draw on a common, human experience that we all have," says Jennifer Nebesky, chief marketing, communications and national events officer at Cystic Fibrosis Canada.

In developing the creative concept, CF Canada asked members of the community about the questions they get asked that are tough to answer, Nebesky says. "Tough Questions" launched on Giving Tuesday and will run through January 2019. It is part of a large marketing push that includes digital, direct mail and email marketing, social media, PR and paid and organic posts.

Last year's holiday campaign involved sharing the story of a different person living with cystic fibrosis every day throughout the month, with the goal of reaching new donors and volunteers. This year, other people living with the disease will be sharing their stories through UGC, part of the organization's strategy to spark conversation online.

CF Canada is also looking to build on the fundraising benchmarks set in 2017, Nebesky says. So far, it has outperformed revenue generated on Giving Tuesday and has beat year-to-date fundraising expectations.

In May, the organization ran an advocacy and lead generation campaign that has helped it identify different audience segments (such as those interested in research or science) in order to customize its communications with some assets accordingly.

CF Canada partnered with agency Grassriots on the creative and digital strategy and with Stephen Thomas on direct mail. VivaMedia worked on photography and video production and Married to Giants on post-production. Face with little to no media budget, CF Canada has asked media companies to consider donating space.