Dr. Scholl's steps towards more emotional platform
The Bayer brand aims for a more holistic brand image, not showing any of its products in a new two-minute spot.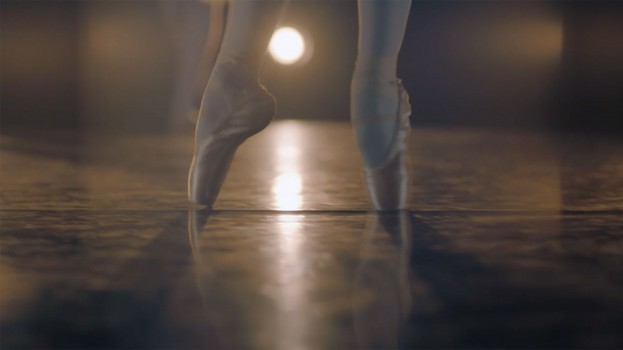 By Sarah-Joyce Battersby

Many think of Dr. Scholl's as the brand for bunions. But it doesn't want to be known as your grandma's brand anymore.

With its "Born To Move" platform, the 90-year-old footcare brand is looking to shift consumer perceptions and create more of an emotional connection through the joy of movement.

As part of that platform, which debuted in Canada and the U.S. in January, the brand has launched "In Her Shoes" a two-minute spot from BBDO and which will run on Facebook and YouTube until the end of the year.

The emotional spot contains no reference to Dr. Scholl's products. Instead, the dialogue-free short tells the story of a woman's life from the day she was born to the birth of her own child (with puddle jumping, ballet dancing, and a stint in a cast along the way) through a succession of images of her feet. More than 60 shots make up the visuals, and a score from Imprint Music sets the tone.

Prior to launching the campaign (which includes social, with the brand enlisting bloggers and former Olympian Donovan Bailey as a celebrity spokesperson), research revealed that despite enjoying a 98% brand awareness, "people just weren't using us as often as they should be," says Kate Dinham, group brand manager at Bayer.

That focus on functionality was causing the brand to lose relevance with consumers, the research found. As a result, Dinham says the brand decided to get "that emotional hit" through provocative creative that speaks less to product benefits.

It's a "transformational shift" in the brand's approach, she says. "By provoking people to realize that the products from Dr. Scholl's can help them move better, we shift from being a nice-to-have provider of foot comfort to an enabler of movement."

With a portfolio that covers seven consumer product segments, the "Born To Move" platform is meant to create a more holistic brand image and further associate Dr. Scholl's with health and wellness. Bayer hopes to build on that success and continue working with the platform in 2019, says Dinham.