KFC presents Sanders' Little Helper
In a lighthearted holiday effort, the QSR is giving away elf-on-a-shelf inspired dolls that resemble its founder.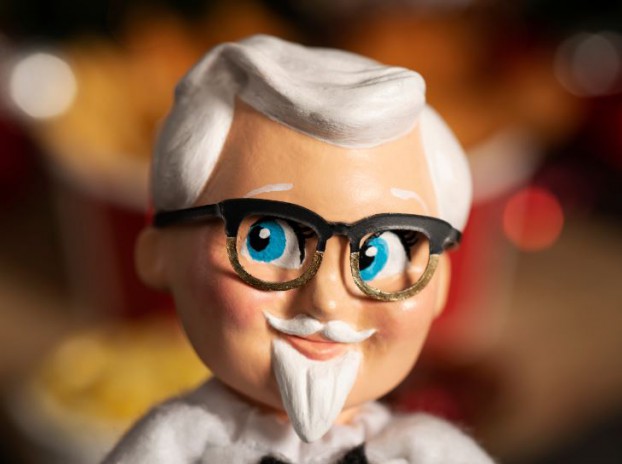 A new little helper landed just in time for the holiday season. But unlike the traditional Santa's Little Helper, this one's got a white suit, waxed goatee and comes straight from Colonel Sanders' Kentucky workshop.
For a limited time, KFC Canada is offering miniature dolls resembling Harland Sanders, the famous Colonel and face of the KFC brand (as well the increasingly popular "Elf on a Shelf.") According to the chain, "Sanders' Little Helper keeps a watchful eye on Canadians, springing into action with KFC delivery whenever cravings hit."
The company is giving away the mini-Colonel Sanders, along with a $150 gift card, as part of a holiday campaign. Customers can enter by commenting on campaign-related posts on Facebook, Twitter and Instagram.
Samantha Redman, KFC's Canadian CMO, described the effort as "our twist on a classic holiday tradition using our most iconic asset – the Colonel."
The QSR has dabbled in numerous merchandise-led campaigns in the past. Last year, it launched a Colonel & Co merchandise line that included a neon light, a commemorative plate with chicken crumbs on it and an inflatable seat big enough for two. The initiative followed in the footsteps of its U.S. counterpart, which launched a dedicate merchandise website earlier in the year.
It has offered buckets of chicken in exchange for Bitcoin, and created a Chicken Skin costume  for avatars on the video game Fortnite. Outside of Canada, the restaurant has gone further still, experimenting with chicken-shaped bath bombs that smelled of deep-fried chicken.