The Indie List: Craft Public Relations
Storytelling with purpose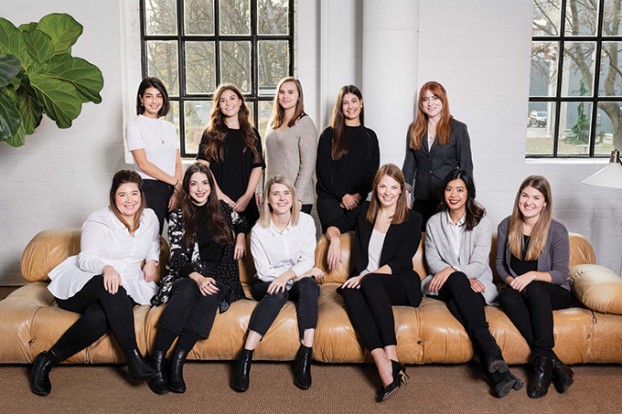 The 11-person strong Craft Public Relations team prioritizes experience and deep relationships with clients to get to great brand stories.
Lisa Pasquin loves telling stories. Indeed, it's why the 16-year-industry veteran got into PR in the first place.
But, as she moved up the corporate ladder at previous agencies, Pasquin realized that her day- to-day work was moving her further away from the craft of storytelling. So she started her own agency – focused on finding and telling brand stories.
Launched just three years ago Toronto-based Craft Public Relations is built on the philosophy that great brand work comes from strong relationships with agencies – but to get that deep partnership, shops need experienced employees at the helm, she says.
"A great partnership requires two equals coming to the table," says Pasquin. "You need someone who can provide honest counsel, who can challenge a client, who can take a brief and say 'I don't think what you're asking for is what you need, and here is why.' Being able to engage in that kind of dialogue requires a confidence and intelligence and strategic mindset that comes with experience."
The approach seems to be working with major client wins in the past few years, including Nintendo, Moosehead, Tetley, GE Appliances and most recently Canadian retailer Lee Valley. This year, the agency picked up IABC's Small Agency of the Year honour.
And despite its small size, Craft is achieving global reach. Pasquin points to recent campaign work with Nintendo to promote the brand's new Labo kit – an at-home DIY kit of cardboard that can be melded into anything from a piano to a fishing rod.
The Nintendo Switch is hooked into the Labo creation and can be used to play games (like playing the keys on the keyboard, or luring a fish with the rod).
To promote the laboratory-like creation to parents and their kids, Craft tapped the king of kids science himself, Bill Nye, to serve as a spokesperson for the launch, including starring in Canadian cinema spots and being featured at retail. The partnership, brokered this spring, was such a hit that Nintendo extended the relationship into the U.S.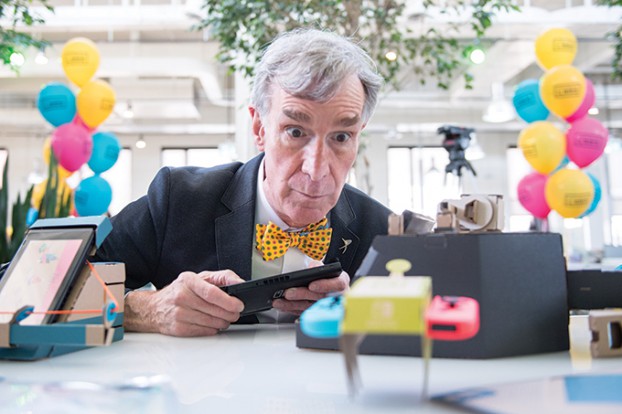 At the heart of every brand is a story waiting to be told, and amid the more complex ways of reaching consumers, PR is well positioned – with its background in convincing skeptical journalists to write stories – to help companies tell those stories, Pasquin says.
"We firmly believe," she says, "that our number one job is to create shareworthy stories." She points to a recent campaign with Sam Adams. At its heart, the beer brand, which was one of the first craft beers in America, has an innovator mentality, though the Moosehead-distributed brew was often considered a mass player in the increasingly crowded craft category.
To help shift that perception, the agency launched a pop-up shop in Toronto, inviting four other start-up disruptor brands to share the space and showcase their wares, including reclaimed-wood eyeglasses, no-tie shoelaces, extra soft loungewear and hand-crafted leather accessories.
Targeting young, urban beer drinkers who straddle the mass and craft strata, a Sam Adams bar featured prominently in the space, offering consumers the chance to try its traditional lager and other recent product innovations. Over the course of the threeweek pop-up, more than 4,000 people experienced the store. And, importantly, more than three million earned and social impressions were generated in support of the brand.
And while Pasquin has spent the past three years convincing consumers to share her clients' stories, for 2019, she's turning her attention towards Craft itself, hoping to showcase the agency's prowess over the coming months.
"We're building a place that's a destination for the best and brightest working in PR today – a place that invests in people and empowers them to do their best work," she says.
Pasquin's professional focus is key to fostering the deep partnerships needed to nimbly pivot.
"We're operating in a really complex environment. Reaching consumers and grabbing their attention is harder than it has ever been," she explains, adding that "marketers are hungry for seasoned, smart people who have a deep involvement in their business."
CONTACT
Lisa Pasquin
President
lisa@craftpublicrelations.com
Indie List Profiles: