The Indie List: doug&partners
Investing in commerce
Following a structural shuffle three years ago, doug&partners founder and CEO Doug Robinson turned his branding eye internally to figure out how to structure his agency to deal with the constant industry change.
Like many of the brands they work with – from current clients like GoodLife Fitness to former clients like Canada Goose – the Toronto-based agency is Canadian-owned and operated, and there's an entrepreneurial bent throughout the 17-year-old shop's DNA, Robinson says.
"It's an agile culture, built to meet the different needs of its brand roster," adds Caroline Kilgour, VP managing director.
"One of the things that works well here is we don't apply a one-size-fits-all 'process' to all our clients," she says. "We have senior management engagement with all our clients and we really pride ourselves on building bespoke solutions for them. I think it demonstrates that we've listened to their needs, we understand their business problems, and can operationalize against them."
The result, adds ECD Matt Syberg-Olsen, is that the agency tends to "swim upstream" by getting involved with clients earlier than in the traditional marketing-communication process. "We tend to attract clients who want to have deeper relationships," he says. "We're business problem-solvers – we don't just think of ourselves as creatives."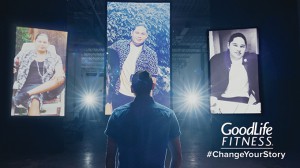 He points to recent work for GoodLife. Launched in September, the "#ChangeYourStory" campaign was created collaboratively with the brand team. Amid changing attitudes towards weight-loss and fitness, GoodLife pivoted its message to focus more on the emotional benefits of joining a gym and getting healthy.
"We didn't want to just have the typical 'skinny person standing in a big pair of pants' image that is so common on weight-loss commercials," says Syberg-Olsen.
The campaign lives in digital, social, print, out of home and on TV. It features a bevy of real GoodLife members who speak to their "pre-gym" selves, reflecting on how joining the organization and making time to regularly work out helped change their lives. The campaign focuses less on the weight-loss journey, and more on the emotional benefits people felt towards their health, confidence and selfesteem, signifying a shift from fitness to a more holistic view of wellness.
Though it is still early in the campaign, initial results are extremely encouraging, says Syberg-Olsen.
The shop also has a firmly held ethos that the same care and attention that goes into brand messaging is applied to tactical efforts, says Kilgour, who cites programs for Honda, Reliance and Go RVing as prime examples.
She elaborates on the Go RVing campaign, which encourages Canadians to find the freedom and discovery of childhood that's so often lost as we age.
The broader campaign taps a cultural trend toward authentic experience, with a child asking adults if they're happy with the grown-ups they've become. Set against lush outdoor imagery, the video of the main campaign shows millennials, families and zoomers rediscovering their "Wildhoods" through digital, TV and social driving to the website and price comparison tool.
"More and more people want authentic experiences, prioritizing them over material acquisitions," says Syberg-Olsen. "The creative reminds them to listen to the voice inside that's pushing them toward these experiences, and that they can answer it by going RVing."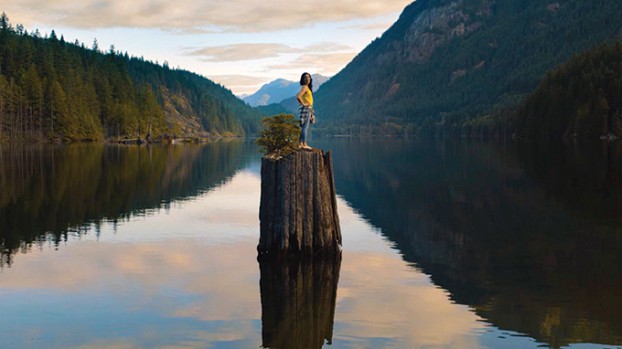 In addition to driving double-digit increases in brand perception and affinity, the tactical elements of the "Wildhood" campaign are driving response-driven KPIs. Digital and social efforts are also driving website visits, conversations and use of the vehicle comparison and affordability tools to achieve double-digit percentage increases, year-over-year. And of course, the brand has also seen an increase in RV sales, despite higher interest rates and gas prices.
The crux of the campaign demonstrates the agency's overarching promise that its creativity drives commerce, says Robinson. "It's always been our mantra that there's a purpose to creativity, and that purpose is commerce," he says. "We exist to incite action. And we attract clients who want that."
"And the approach is paying off," he adds. Brands have begun actively pursuing doug&partners, rather than the other way around, while the shop has seen organic growth with existing AOR relationships as well.
"Marketers in Canada have limited budgets, but a proliferation of partner options," says Robinson. "And organizations are asking more of their marketers. But because our journey has always been about creativity for commerce, we're ready for these new marketing realities, and able to employ creative thinking and craftsmanship in the service of ROI."
CONTACT
Doug Robinson
CEO
doug@dougpartners.com
Indie List Profiles: