The Indie List: send&receive
The Toronto agency combines boutique size with years of expertise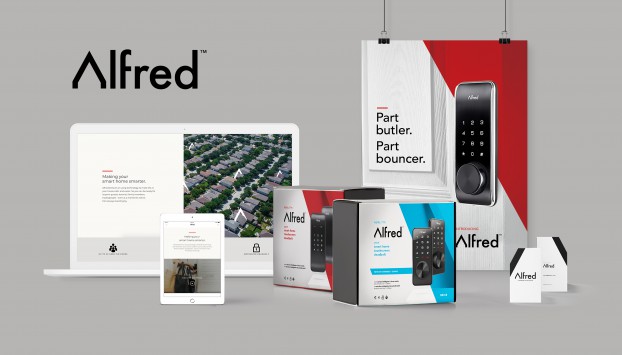 You may hear the word Alfred a lot in 2019. It's a fledgeling smart home lock brand owned by a hardware manufacturer (if you've ever slid a key card into a hotel room door, there's a chance you were using its products). But partnered with agency send&receive, it aims to be much more. "They basically asked us to teach them how to exist as a consumer player," says send&receive's co-founder Andrew Carty. "They're trusting us with the keys to this new endeavour."
Seeing an opportunity to differentiate the brand in the smart home market, send&receive has just launched Alfred's first ever B2C campaign. It's positioned as a sleekly designed lifestyle product rather than a shiny new gizmo for tech-heads, which Carty says is how most of the competition plays its hand. The Toronto agency oversaw branding and promotion, e-commerce development, consumer strategy… all to take on big-name competitors such as Nest.
Carty and co-creative directors Simon Craig and JP Gravina founded send&receive in 2016, bringing together their years of experience at national agency networks. That expertise combined with a smaller, more flexible staff makes the agency ideal for clients like Alfred, Carty says.
"There are a handful of big clients in Canada that require large-agency AOR relationships with twenty people servicing their business," he says. "But our opportunity as an independent is to provide senior-level, big-agency thinking at a scale that's perfect for small and medium-size clients. Or, similarly, medium-sized projects for big clients."
The agency's work for The Burger's Priest shows the full scope of what send&receive can do.
Founded less than 10 years ago in Toronto's jam-packed foodie scene, the self-described "classic cheeseburger joint" tapped the agency to help with branding and marketing last year. It covered everything from photography, in-store design and product packaging to traditional and digital media executions, including a stunt during TIFF where the agency got stars to sign a burger on the red carpet.
The agency prides itself on its happy marriage of strategy and creative. Often overseeing projects from early conception right through to execution, teams work together to ensure creatives hear what strategy has to say about business challenges, and strategists fully understand the creative opportunities.
Armor All benefited from this thinking when it tasked send&receive to promote the launch of its wash and wax wipes. Much of the agency's work for the brand had been seen in-store at shelf-level with retail partners. But to launch the new car product, the agency recommended something bigger.
"Car owners knew Armor All when it came to cleaning inside the car: the dash and upholstery. But the Wash Wipes are for the exterior," Carty says. "We had to combat the thought that 'I can't wash my car with a disposable cloth.' We needed to demonstrate otherwise."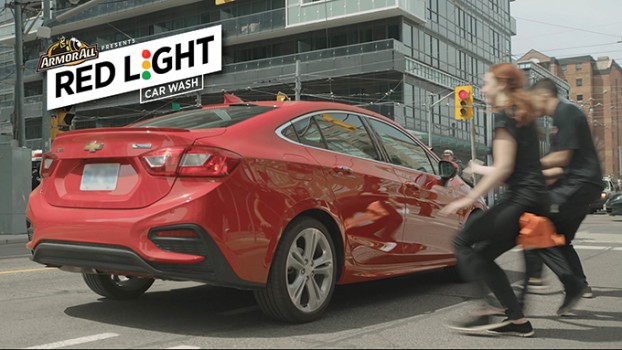 The resulting video showed a team of brand reps racing to cars stopped at intersections to give them a fast, full-car wash with Armor All's products, all before the light turned green – a stunt equal parts demo and sampling.
But the large-scale clients keep calling, and with good reason. The agency's three founders spent years servicing national brands at network agencies such as Lowe Roche, Grey and BBDO. That experience has garnered assignments from the likes of RBC for whom they created the FutureMakers brand for the bank's Technology and Operations group.
While those RBC-level brands keep knocking on their door, Carty and his partners believe that "every client deserves top-level thinking" regardless of size or budget.
CONTACT
Andrew Carty
Partner, Strategy
andrew@sendandreceive.ca
Indie List Profiles: