Check out the AToMiC Awards: Commercial finalists
In part two of the announcements, we look at the innovative and collaborative campaigns earning a nomination.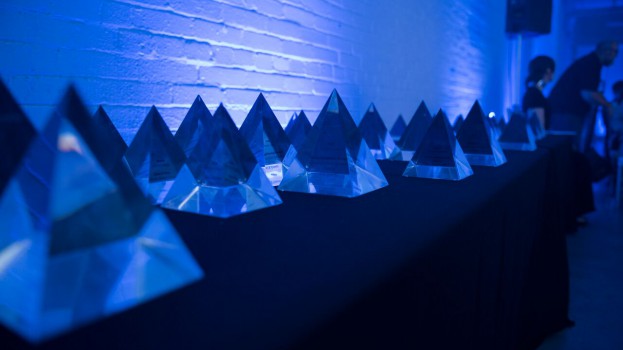 Last week, strategy and Media in Canada announced the finalists in the Public Service category for the AToMiC Awards. Now it's time to reveal the Commercial nominees.
This year's panel selected work across the advertising, technology, media and content realms, with a total of 137 shortlist mentions, each in contention to win an AToMiC award (or more). The winners will remain under lock-and-key until the gala in March.
The jury for the 2019 program was led by Jason Chaney, CCO at Koho, and Nancy Crimi-Lamanna, co-CCO at FCB.
The AToMiC Awards will take place on March 5, directly following the AToMiCon conference, held at Toronto's Arcadian Court. The conference brings experts together to share content marketing success stories.
Here are the shortlisted campaigns in the Commercial category, organized by brand (in alphabetical order). Click here to see the contenders in Public Service.
| | | |
| --- | --- | --- |
| Brand | Campaign | Agency |
| ABInBev | Bud Light Game Over | Anomaly |
| Canopy Growth | Tweed "Hi Canada" | Cossette Media |
| Canopy Growth | Hi Canada! | Cossette |
| Central Station | Grassroots | Central Station |
| Consonant Skincare | Reskinning Queen Street West | Zulu Alpha Kilo |
| Egg Farmers of Canada | Weekday Eggs | Cossette |
| Fenplast | Metal Proof | lg2 |
| Fountain Tire | Safest Highway | FCB Canada |
| General Mills | Honey Nut Cheerios Bring Back the Bees 3.0 | Cossette Media |
| Greenfield Natural Meat Co. | Greenfield Meatless Monday | Havas Canada |
| Harley-Davidson | Common Ground | Initiative / Zulu Alpha Kilo |
| HomeEquity Bank | Retire In The Home You Love | Zulu Alpha Kilo |
| Hydro-Quebec | ElectrON | lg2 |
| ID Foods (Tabasco) | The One-Star Restaurant | Rethink |
| IKEA | The IKEA Climate Change Effect | Rethink |
| IKEA | Lamp 2 | Rethink |
| IKEA | IKEA DRAG | Rethink |
| Johnson & Johnson | Tina's Uterus | OneMethod (A division of Bensimon Byrne) |
| Just Tom | Website on Vinyl | The Local Collective |
| KOHO | Dream Thieves | Cossette |
| Kraft Peanut Butter | 100,000 Hugs for SickKids | Rethink |
| Labatt | Corona Connected Music Videos | Mosaic North America |
| Le Club AccorHotels | Seeker | Cossette |
| Les Producteurs de lait du Quebec | Singing Cartons | lg2 |
| Manchu WOK | Fortune-Telling Billboard | lg2 |
| Mars Wrigley Confectionary | Snickers Hater Bar | BBDO Toronto |
| McDonald's | Mobile Menu | Cossette |
| McDonald's | Follow the Arches | Cossette |
| McDonald's | Big Mac x Bacon Collaboration | Cossette |
| McDonalds | The Flip | DDB Canada |
| Metrolinx | GO TRANSIT #EtiquetteFail | DDB Canada |
| Molson | Molson salutes the depanneurs | Sid Lee |
| Montreal – Little Italy | Anyone But Sweden | Rethink |
| Netflix | Netflix: Marvel's The Punisher – Castle Frank Station Activation | Proof |
| | | |
| Order Weed Online | Smokable Coupons | Rethink |
| Ottawa Tourism | Not Vanilla | Rethink |
| Scotts Canada / Weed B Gon | Real People. Real Slogans. | Rethink |
| Skittles | #GIVEaDAM – Skittles | DDB Canada |
| TELUS | #AllConnected | DDB Canada Vancouver |
| The Bank of Montreal | The BMO200 fountain | Mosaic |
| The Hershey Company | Oh Henry! 4:25 | Anomaly |
| Uber Canada/M.A.D.D. | Motherhood | Zulu Alpha Kilo |
| UNIQLO | The Welcome Store | Rethink |
| UnSplash! | Mockupdated | Anomaly |
| Wendy's Restaurants of Canada | Bringing Wendy's Home | Initiative |
| Whirlpool Canada | Emoji Smoothie Challenge | Zulu Alpha Kilo |
| Whirlpool Canada | Sama's Lunchbox | Zulu Alpha Kilo |
| YUM! Restaurants – KFC | Bitcoin Bucket | Grip Limited |
| Zolo | Zolo | Major Tom |