Zulu Alpha Kilo promotes four to new roles
The positions include a new design-focused CD and a content-focused strategy director.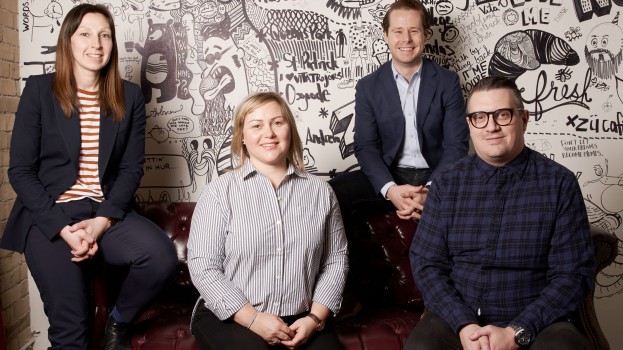 Zulu Alpha Kilo has promoted four of its senior staff to new roles within the agency.

Ryan Booth, who was hired 2014 and named design director in 2016, has been promoted to CD of the design team. Booth will continue to lead the design team and report to CCO and agency founder Zak Mroueh, who cites Booth's work with clients like Consonant Skincare, Harley-Davidson Canada and RGD Design Thinkers for recent award wins, including Gold Design Agency of the Year.

Sean Bell, who was hired as brand innovation director in 2016, has also been promoted to group strategy director, content and innovation. As part of the new role at Zulu, Bell will lead a multi-disciplinary team working on content strategies for clients, with a focus on digital properties, social platforms and emerging media. An example of that can be found in "Earning Curve," a branded podcast series Bell and the team at Zulu worked on for Interac.

On the client services team, group account directors Terri Mattucci and Hilary Roberts have been promoted to business group directors. Mattucci – who was hired in 2015 and name group account director in 2017 – has been leading clients such as Bell, Interac and ParticipAction, while Roberts – who was hired in 2017 – has been leading the agency's Tim Hortons team.

Last week, Zulu Alpha Kilo was named the new AOR for automaker Subaru Canada.