AToMiC 2019: Innovate to integrate
Cossette and Initiative found creative ways to get the word out about SickKids and Wendy's.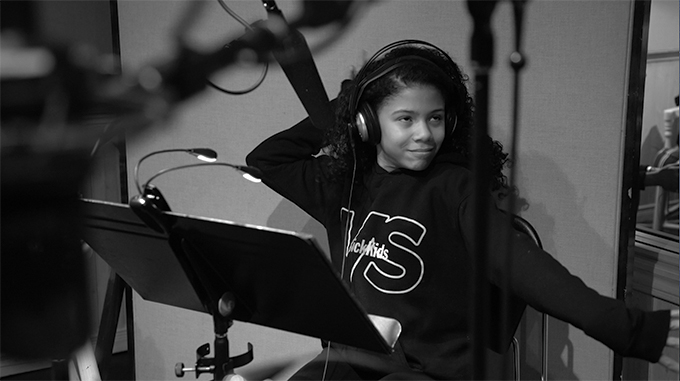 This article appears in the March/April 2019 issue of Strategy.

The Win: SickKids Foundation's "Airtime" by Cossette
Bronze Collaboration
These ads were brought to you by two imaginative brands. Both SickKids and Wendy's created AToMiC-winning campaigns that steered clear of your garden variety sponsored ad or product integration.
For the children's hospital foundation, the simple (and almost expected) approach for a corporate fundraising campaign would have been to ask brands to simply become a contributing partner. Instead, SickKids took a more creative slant, asking big name brands to literally donate their radio airtime to a campaign of the same name.

An "Airtime" website, created by Cossette, gave companies a choice: they could make a cash donation to the foundation, or they could donate a portion of their radio advertising to spread the word about the research SickKids is doing to fight Cystic Fibrosis (CF). (The campaign's play on "air" was deliberate, as the fatal genetic disease robs Canadian youth and young adults of the oxygen they need to breathe.)
Hasbro, Telus, Mercedes and McDonald's all gave up their airtime, and the team created four custom radio ads, each showcasing the brand partner and read by a different SickKids patient.
During CF Month, the spots were heard over 275 times and generated one million impressions.
The Win: Wendy's Restaurants of Canada "Bringing Wendy's Home" by Initiative
Silver Brand Integration

Another clever brand insertion took place in the Big Brother Canada house when Wendy's and Initiative built a first-ever permanent walk-thru structure for houseguests of the show to interact with. Contestants were rewarded with Wendy's meals when they won challenges, and deprived of them when they lost.

Working with Corus, the team produced custom integrations, from a Wendy's window that lived as a branded backdrop for the full season, to "House Tasks" that rewarded winners with its meals.

Houseguests naturally become brand ambassadors. They used the reward meal as leverage when making deals during competitions and gave numerous testimonials for the Wendy's brand and products throughout the sixth season of the show.

And fans followed suit. They too developed their own show-watching ritual of ordering Wendy's and sharing their meals during each episode's airing.