CRC 2019: No. 3 art-and-copy team on winning together
Jordan Hamer and Spencer Dingle of Cossette sort of look alike and definitely think alike when it comes to collaborating on Cannes-winning work.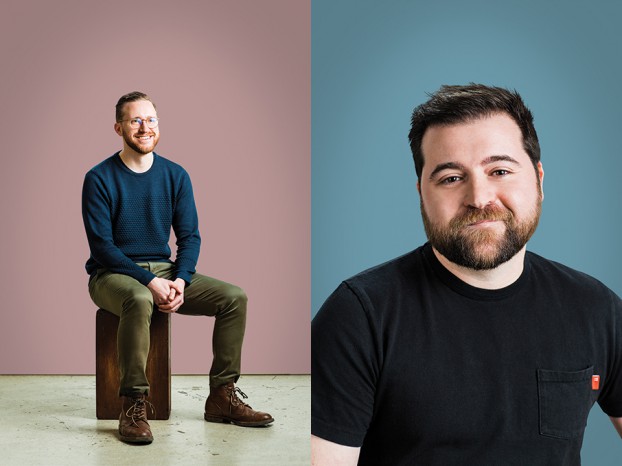 Jordan Hamer (left) and Spencer Dingle.
You're reading a deep dive into what helped propel this year's best and brightest to the top 2019 Creative Report Card. Be sure to check in throughout the week for more, and check out the full listing of the country's top creative and strategic minds.
This story originally appeared in the March/April 2019 issue of strategy.
Spencer Dingle is a bearded millennial who has a similar sartorial style to Mark Zuckerberg. Meanwhile, his close colleague Jordan Hamer is a millennial with a beard who also has a penchant for jeans and hoodies.
This has led to many cases of mistaken identity. While the duo do not look identical (Hamer wears glasses, while Dingle does not) they look enough alike and spend so much time together that they have constantly been mistaken for one another at work. "Even Peter and Carlos have messed us up," says Dingle. "We've been working with them for like 8 years and they still mess us up!"
The pair previously worked under Peter Ignazi and Carlos Moreno at BBDO, who invited the talented twosome to join them at Cossette in 2016. Originally hired as an art/copy team in 2012, the duo were recently promoted to ACDs.
Since joining Cossette, Dingle (the #3 art director) and Hamer (the #3 copywriter) have worked on Cannes, Applied Arts, AToMiC and ADCC-winning work for McDonald's Canada. And both credit their close collaborative style for their shared creative successes. "We'll call each other out and that back-and-forth is what pushes us to make better work," says Hamer of their working style.
While the new-ish ACDs don't currently "own" any brands, they have taken a "pretty strong lead" on upcoming projects. They are also focused on mentoring the next generation of creatives with a purposefully hands-off approach inspired by Ignazi and Moreno (the #1 CDs). And while the close duo's job titles have changed, one thing has stayed the same for the ACDs – no one ever seems quite sure which one is Spencer and which one is Jordan.
Closeness breeds Cannes-winning idea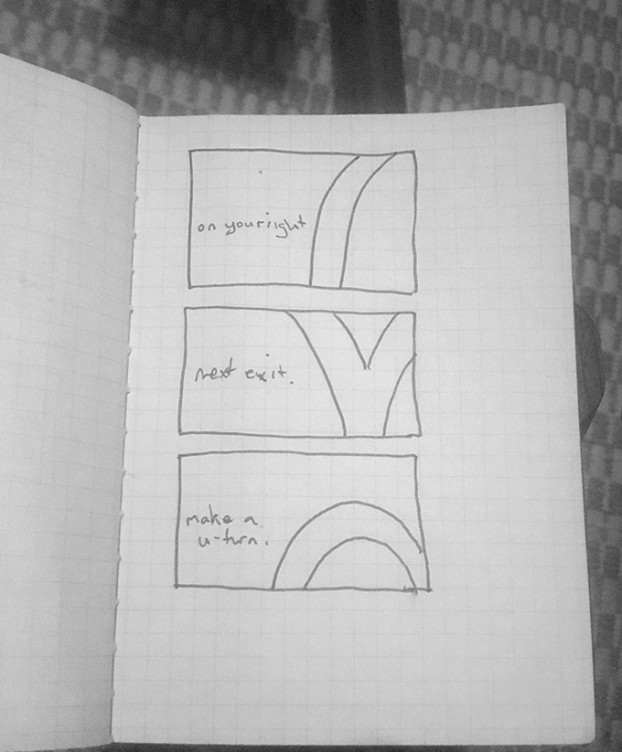 The road to Cannes started with Dingle and Hamer working at a coffee shop on a different project. The pair talked about what it would look like to take minimalism to the max. The duo were riffing back-and-forth when Dingle sketched what would become the "Follow the Arches" campaign in his sketchbook. "We looked at each other and we were like: 'That's pretty good,'" recalls Dingle. "It almost felt a little too simple, but it felt big for some reason."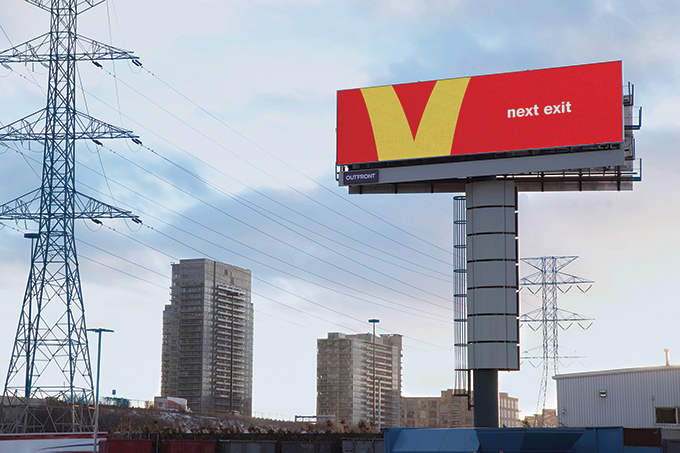 After getting buy-in from #1 agency Cossette and #3 brand McDonald's, the minimalist OOH ads were placed on billboards in Toronto.