2019 Marketing Awards shortlists: Design
The first shortlist for the awards reveals the finalists competing for the top prizes in the visually-led category.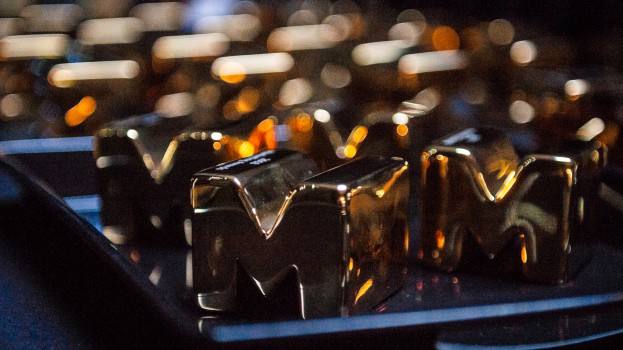 The first shortlist for the 2019 Marketing Awards has been released, revealing the campaigns vying for the top prizes in the Design category.
The Design category recognizes visually-led work, from brand collateral and websites to corporate identity and packaging, and the Design jury was led by co-chairs Vanessa Eckstein, founder and CD at Blok Design, and Stüssy Tschudin, principal at Forge Media + Design.
The winners will be awarded during a ceremony on June 13 at The Carlu in Toronto. More information can be found on the Marketing Awards website.
Shortlists for the Craft, Multicultural and main Advertising categories will be revealed in the coming days.
Design
| | | |
| --- | --- | --- |
| Campaign | Agency | Client |
| DOCC Posters | Central Station | Ducati Owners Club of Canada |
| Children's Identity | Cossette | The Montreal Children's Hospital Foundation |
| Children's Logo | Cossette | The Montreal Children's Hospital Foundation |
| Grand Quay's Identity | Cossette | The Port of Montreal |
| Big Mac x Bacon Collaboration | Cossette | McDonald's Restaurants of Canada Ltd. |
| Seeker | Cossette | Le Club AccorHotels |
| The Bentway Project | Field Trip & Co | Matthews Foundation, Public Work & Waterfront Toronto |
| Gabriel Nivera Rebrand | John St. | Gabriel Nivera |
| One Card. Many Celebrations. | Leo Burnett | Lenczner Slaght |
| Museum of Contemporary Art | Leo Burnett | Museum of Contemporary Art |
| Chop Chop | Leo Burnett | Chop Chop |
| Coconut Milk | Leo Burnett | Coconut Milk |
| Toque Tuesday | Leo Burnett | Raising The Roof |
| Endless Gifter | Leo Burnett | Leo Burnett |
| À Domicile | Lg2 | Groupe Sportscene |
| Branding Florent & Fils | Lg2 | Florent & Fils |
| The Salon Gary-Carter | Lg2 | Parc Olympique |
| Stefano Pizza | Lg2 | Aliments Faita & Forgione |
| The You Inside Project | Lg2 | Gender Creative Kids Canada |
| Film Editor Business Card | Rethink | Megan O'Connor |
| Pass The Bill | Rethink | Leaf Forward |
| King Pong VII | Rethink | Rethink |
| National Bank Brand | Sid Lee | Banque Nationale |
| Fragment | Sid Lee | Fragment |
| Maison Mère Visual Identity | Sid Lee | Maison Mère |
| Portage | Sid Lee | Portage Gin |
| ADC 97 | Sid Lee | ADC |
| National Bank Storefronts Campaign | Sid Lee | Banque Nationale |
| The Talking Bookmarks | Sid Lee | Fondation de l'alphabétisation |
| Stance: Design Against Fascism | Underline Studio | Sur Gallery |
| DesignThinkers – Speak the Truth | Zulu Alpha Kilo | Association of Registered Graphic Designers (RGD) |
| Reskinning Queen Street West | Zulu Alpha Kilo | Consonant Skincare |
| ParticipACTION.com | Zulu Alpha Kilo | ParticipACTION |