The Agency A List: UM Canada
Investing in the power of culture
Fiercely committed to the spirit of better, the growing 205-person media agency UM Canada is a strategically driven team powered by a unique and deep-rooted culture, which president Shelley Smit sees as the secret sauce behind their success.
UM's quest to raise the bar for the industry – and themselves – is an approach reflected in the Toronto agency's mantra to use "Better Science and Better Art to drive Better Business Outcomes." And it's a belief that UM has doubled down on in the past year.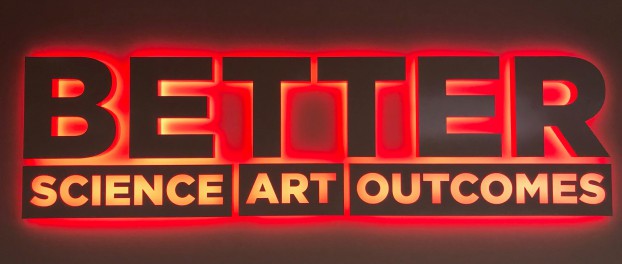 The nine-year-old agency amped up its industry-leading data and tech capabilities with the network's acquisition of global data powerhouse Axciom. It also continues to expand its own Decision Science team of analytics experts and the ranks of their in-house business strategy group through new hires.
The investment spurred exceptional growth for the agency. In the past year, UM Canada has welcomed 11 new clients, growing over 15%. It was named in Ad Age's Best Places to Work as the #1 media agency, ranked as the #1 most competitive agency in Canada by RECMA, and received 42 medals so far this awards season. In addition, UM was ranked #1 in the Leader quadrant by technology advisory Forrester in their first-ever Global Media Agencies study.
"This report was the first to recognize our vision of being a media consultancy at scale," says Smit. "Forrester gave us top ranking on our strategic vision, strength in data analytics, culture of innovation and ability to create integrated solutions for our clients."
Smit says that when the agency engages with a client on a brief, the team digs deep to uncover insights and learn how their proprietary data capabilities can accelerate brand goals. 
"Optimizing against vanity metrics will not help clients move their business forward. The key is to align strategy and media to the business metrics that will improve performance," she says.
The agency's work demonstrates how they're delivering on their promise to transform media into a top-line growth driver for brands. 
For instance, UM launched a global-first, video flyer for Sobeys on Facebook, providing personalized promotional options as consumers shift away from traditional flyers. UM's Audience Management Platform (AMP) was used to combine first-party client and syndicated data to identify Sobeys' highest value audiences. "Our precision marketing approach allowed Sobeys to reach specific consumers directly on their mobile devices, deliver customized flyer video content and fully optimize campaigns, driving tremendous ROI," Smit says.
Leading up to the legalization of cannabis in Canada, UM worked with Oh Henry! to harness this cultural phenomenon and grow the brand. Orchestrating an integrated strategy that included influencer partnerships, targeted online and social ads, outdoor, and a pop-up "dispensary," UM helped launch a limited-edition hunger bar: The Oh Henry! 4:25. Loaded with extra peanuts for protein, it was designed to be eaten five minutes after 4:20, stoner slang for when it's time to light up. Because "when people get high, they get hungry." The campaign was a hit and sparked a media frenzy earning over 69 million impressions.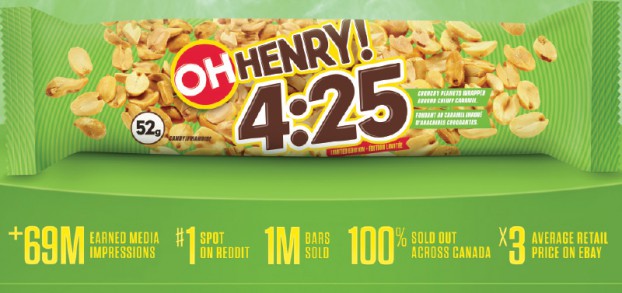 "We needed to make Oh Henry! relevant to a younger audience," Smit says. "We worked very closely with our client and partners to drive relevance and impact. A million bars sold out right away and the broader brand saw an 8% increase in share, while competitors declined."

Smit says this type of innovative work is fueled by UM's unique culture, underpinned by six core tenets: courage, curiosity, candour, commitment, caring and community. "We're focused on the link between employee happiness and productivity" says Smit, noting the agency has maintained an industry-best employee turnover rate of less than 10%.

While the company's mission is to drive business results for its clients, Smit says their culture is the reason they excel at what they do. "Our culture of innovation is based on accessibility, transparency and trust," she says. "Every role is as valuable as the next. When people know they're supported in their career and their input is valued, they're inspired to bring their best game, which in turn drives our clients' business. We call it Return on Culture and it's undeniably our most important performance measure."

CONTACT:

Shelley Smit

President