Building a mid-market fashion brand in Asia
Vancouver fashion retailer JAC by JC plans to re-enter Canada 'in a big way' after opening 110 stores in China.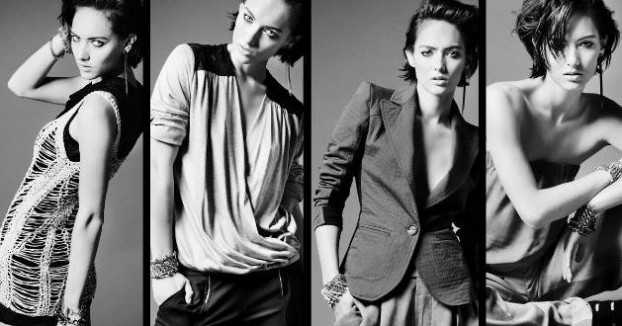 JAC by JC might just be the most successful Canadian fashion retailer currently without a Canadian presence.
The Vancouver-based fashion retailer evolved out of Jacqueline Conoir, a 30-year-old label founded by Canadian designer RozeMerie Cuevas. On its website, JAC by JC describes its clothing as merging "Italian sexiness" with "French bohemian" and "North American Rock N' Roll."
Over its three decades in Canada, Cuevas says the company has been forced to reinvent itself on several occasions, moving from an original retail store in a Vancouver shopping district into an off-the-beaten-path, 5,000-square-foot private showroom (that included its own design studio), before landing at the Oakridge shopping centre. JAC by JC vacated the space in 2016 and now finds itself temporarily without a physical retail presence in Canada.
But while facing what could be perceived as challenges here at home, the company actually has a substantial and fast-growing presence in the Asian market – which it created using a strategy that might surprise marketers accustomed to speaking to high-end Asian customers.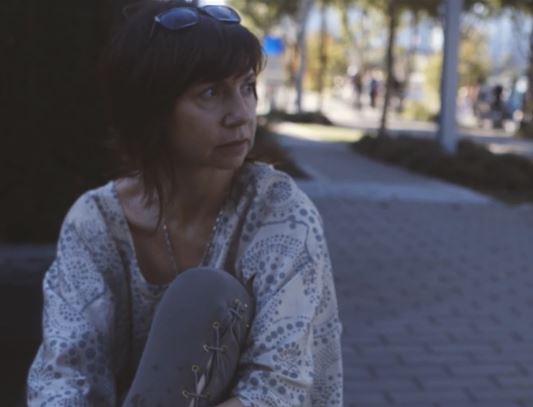 Today, JAC by JC has a network of 110 retail stores in China (where it currently has a second headquarters), thanks to an offshore manufacturing deal that later turned into a Chinese distribution agreement. And after six years of working out the kinks in its supply chain and manufacturing processes, Cuevas (pictured right) says the company is "quite developed and sophisticated" and "looking to come back into Canada in a big way."
Total retail sales jumped from $5.4 million in 2014 to $48 million last year, and the company projects sales of $56 million for 2019.
Over the next few years, JAC by JC plans to open about 10 to 12 Canadian locations – starting in Vancouver, followed by shops in Calgary, Toronto and Ottawa – before eventually entering the U.S. All told, it hopes to have around 25 locations across North America in six years, a target that Cuevas admits will likely require the financial assistance of an equity group.
Its success abroad counters some of the prevailing notions about what it takes for a foreign fashion brand to break through in Asia, where demand for high-end products has grown alongside consumers' rising purchasing power.
"We landed in China at the right time," Cuevas says. "People were looking for change… The locally designed brands were all very similar."
JAC by JC, its founder believes, offered Chinese customers something luxury fashion brands like Dolce & Gabbana and Louis Vuitton could not: a foreign fashion label built on quality but at more accessible prices. (JAC's outerwear ranges from $300 to $800, while tops cost $150 to $250 and dresses $250 to $450).
"Although Chinese consumers are one of the biggest consumers of luxury brands, there are a lot of Chinese citizens who can't afford [them] – just like there are Canadians who can't," Cuevas says. "There was a need for a product that was priced for the middle-market, and we just happened to land at the right time."
More than that, though, she says it was important for the brand to retain its "North American or Canadian DNA." So its clothing continued to be designed here. And while JAC by JC does not currently have an established marketing team, all marketing assets – mostly consisting of product shots destined for social channels – are developed out of Canada and handed off to a team in China that uses them locally.
In China, its marketing strategy has focused primarily on social media promotions, building content around fashion week shows, international fashion shoots and what Cuevas calls "trend talks and customer connection events." And it considers location to be a large part of its marketing strategy, she says. The company focuses on opening stores in high-traffic AAA shopping malls across China.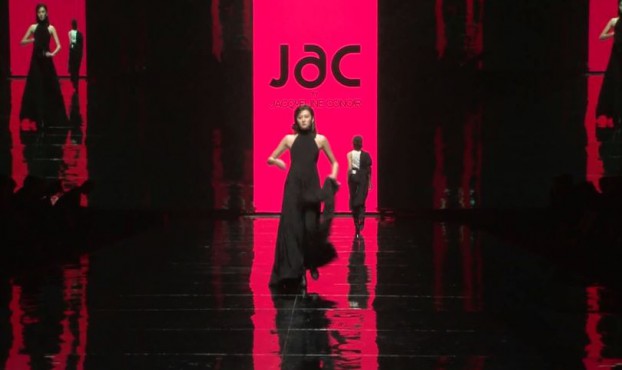 As for the brand's Canadian plans, an ecommerce presence is in the cards, but not until JAC can establish a physical presence in the local market. That will be followed by the building of a Canadian marketing team. Cuevas believes building visibility through physical retail in highly visible centres, like it did in China, is the most cautious way to proceed, before investing elsewhere. "If people can't find you, there's no point in them knowing about you."

She also hopes to eventually bring live fashion sales to Canada, which would allow customers to purchase garments online in real-time as they are being designed. JAC has done this in China, but importing the concept to Canada, where mobile commerce is not nearly as developed, presents challenges of its own, Cuevas admits.

JAC's offering has resonated with customers in Asia, but the brand could face other challenges here as well.

Jacqueline Conoir traditionally advocated for local design and production, something that Cuevas says is "no longer feasible" for JAC by JC if it is to deliver the quality and value North American customers have come to expect. Going forward, its clothes will be manufactured in China. But what that means for the brand's identity locally remains to be seen.

"I know that it's difficult to go from being a fully Canadian brand to something else, but I think the future is about all countries working together," Cuevas says. "I truly believe when you take the strength of one country, and another country, and you put them all together, we really are stronger. I feel that working together as a group is where the future lies."