It's time to come clean
As awards season gets into full swing, Edelman Canada CCO Andrew Simon explains why the relationship with "bright shiny objects" needs to change.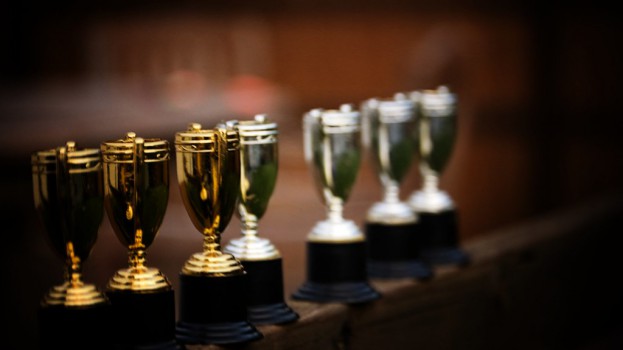 By Andrew Simon

I have a confession to make. I used to be an addict.

At one point in my life, all I cared about was where my next high was coming from. I swore to myself that each time would be the last and that I could stop at any point, which of course was the furthest thing from the truth.

I had a serious awards problem. And I wasn't alone.

As creative directors enticed us with promises of career advancement and riches beyond our wildest dreams, our young minds couldn't resist the allure of the score. My fellow creatives and I would do anything to win a Pencil or Lion or thingamabob. Like the time I got a campaign shortlisted at The One Show and a co-worker called me desperately one night to add her name to the credits even though she wasn't part of the team who developed or executed the campaign.

I wish I could say that was my moment of realization, that it changed my perspective, but the truth is I went even deeper down the rabbit hole. As I rose up the ranks, the pressure and desire to collect accolades only increased. It got to the point that I was entering work that ran only once, in a time or place devoid of an audience, long before social media would allow it to reach actual human consumers. My international creative leaders didn't care – they just kept crying out like baby birds waiting to be fed.

If this were a movie, at this point we'd cut to a climatic scene where I hit rock bottom, staring at myself blankly in the mirror trying to recognize the person I had become. But the truth is that my mindset shifted more gradually.

People outside the industry gushed over things I had worked on that didn't win a single award, but would never mention the pieces that took home the Gold. The reality was that nobody outside the agency world, including the vast majority of marketers, actually gave a crap that I had a trunk-full of bright, shiny objects.

Let me make one thing absolutely clear. I still love awards (and I'm not just saying that because I'm the president of the Advertising & Design Club of Canada and I'm contractually obligated to say so). It's just that my relationship with them has changed, and my love is now on different terms. The best award shows are great for inspiring us, raising the bar on the ideas we nurture and giving deserved recognition for the work that goes into campaigns we painstakingly craft. But we shouldn't define ourselves by the awards that we win. We should define ourselves by the impact we create.

I no longer see awards as the only validation of my creative self-worth. The more important metric is to create work that wins the hearts and minds of the intended audience and makes a real impact on culture and the world. That's what will keep our clients happy, entice new prospects and increase the worth of our agencies and industry, especially at a time when there are more enemy armies at the gate like consultancies, "data-optimized solutions" and in-house departments that prioritize results over accolades.

Maybe it's infusing a brand with purpose like Nike's Kaepernick campaign or creating a cultural phenomenon like Bud Light's "Dilly, Dilly." Or, it could be changing the way we think about consumerism, like REI's "Opt Outside" did, or raising millions upon millions of dollars for SickKids with "VS." These are the kinds of communications we should always aspire to create.

We need to be the best craftspeople we can possibly be, while always keeping the audience in mind. And by audience I don't mean award show judges.

Real change isn't easy. But if I can kick the habit, there's hope for us all.

Andrew Simon is chief creative officer for Edelman Canada.