Canadian CEOs less confident than in 2018
A KPMG survey shows that emerging technology and talent shortages are also undermining disruptive appetites.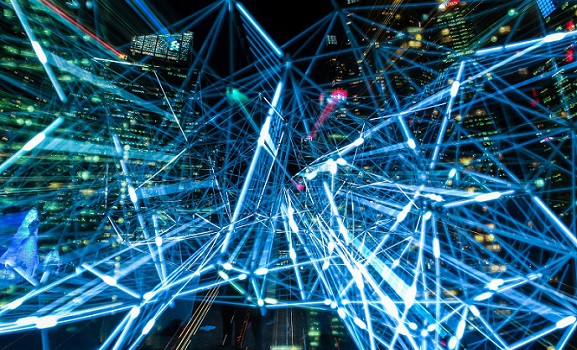 When it comes to domestic growth, Canada's CEOs are a far less confident bunch than they were a year ago. Those are the findings of a broad global economic outlook survey by business consultancy KPMG, involving 1,300 global chief executive officers, including 75 Canadians.

The Canadian CEOs surveyed represented a cross-section of industries, including banking, energy, insurance, consumer and automotive, and are from companies with annual revenues of roughly $1 billion to $10 billion.

According to the report, Canadian executives are 15% less confident today than they were in 2018 (79% versus 94%). These results run counter to their global equivalents, a group whose confidence in the growth of their markets has grown 9% year-over-year (up to 83% from 74% in 2018).

Both Canadian business execs and global CEOs cited environmental concerns, trade disputes and disruptive emergent technologies as key threats to growth in 2019. Of these, disruptive technologies is the only holdover from the top three threats cited in the 2018 report and includes innovations as well as cyber security threats.

Technology talent shortage

How will companies adapt to changing technologies and emerging threats?

According to the KPMG study, Canadian C-Suite executives view emerging technology specialists differently than they did in 2018. This year, 73% deemed these positions "highly important," versus 64% in 2018. And 63% of Canadian CEOs felt data scientists were "highly important" in 2019, compared with only 36% in 2018. This mirrors a growing global trend, with a higher percentage of global CEOs (83% in 2019) viewing the role as "highly important" this year (compared to 67% in 2018).

However, the KPMG study claims Canada is on track for a major technology talent shortage in the next five years. Last year's report found that 4% of Canadian CEOs agreed with the statement, "My organization is struggling to keep pace with the rate of technological innovation in my sector." And this year, 63% also identified "finding workers they need" as a roadblock to growth.

"Companies are doing something about it, just not at the pace that may be required," says Benjie Thomas, KPMG's Canadian managing partner of advisory services. He says that Canadian CEOs are looking to up-skill their existing workforce in skills needed to meet future demand, searching within their existing talent base to find skills that could be redeployed to other priority areas, and trying to build pipelines to up-and-coming and under-utilized talent (i.e. students, new Canadians, associations, etc.).

However, Thomas notes, with several tech giants moving to Canadian soil and other countries willing to pay more for top talent, organizations have some challenges reaping the full rewards from their talent development strategies. "Canadian executives are starting to focus on their employer brand and attract talent through meaningful work and career advancement opportunities," he says. To this end, he says, 53% of companies said they are looking to hire new skills regardless of future growth targets.

The largest gulf between foreign CEOs and Canadian ones is the priority given to upskilling (transferring new digital capabilities to employees, such as advanced data visualization, ability to code, paying for programs outside the organization, etc.). Only 44% of Canadian CEOs (compared with 81% globally) plan to upskill more than 40% of the workforce with digital capabilities. One explanation, according to the study, is that Canadian organizations are cautiously optimistic by nature and may be taking a "wait and see" approach to workforce transformation. Another is that an aging workforce is not equipped to handle the divide between demand for skills and jobs.

Industry disruption

According to the study, CEOs are not as focused on being the disruptor in their industry as they were in 2018. Today 69% have set that as a goal, which is down from 96%. However, 73% of Canadian business leaders are confident in their ability to stay competitive in the face of disruption. "Through work with our client organizations, it's clear Canadian executives still have a healthy appetite for innovation and disruption so it's possible the meaning is being interpreted differently by different organizations," Thomas explains.

He says innovation can be less about the shiny new consumer product and more about the micro-innovations that make organizations better at what they do – although this is still necessary disruption, it may not be viewed that way because it is not headline-worthy.

Thomas says KPMG has seen an uptick from 2018 in the implementation of digital transformation, AI, and robotic process automation initiatives with many executives already reporting ROI on those efforts. So, he says, the desire to disrupt may have dropped because Canadian executives are heads down on their "disruptive" programs and want to measure the impact before continuing to disrupt.