CIBC builds its relationship with entrepreneurs
The bank aims to emphasize its teamwork-focused approach in an effort to show a less transactional form of business banking.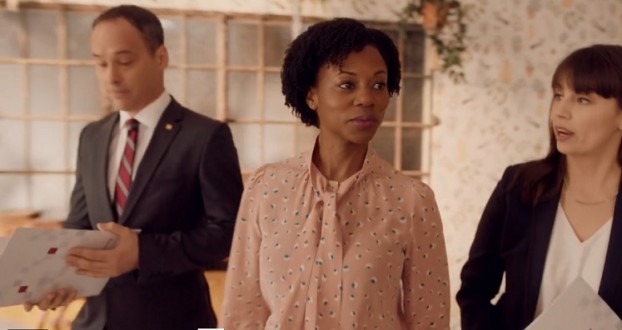 CIBC's latest ad is reminding entrepreneurs that it is in the business of building long-lasting relationships with them.

In its latest campaign, a camera follows a small business owner through her coffee shop premises in one long uninterrupted take. She is followed closely by a team of CIBC advisors who offer franchise expansion data, online sales and revenue projections, which she acknowledges with a subtle head nod.

According to Angela Sarino, senior director, marketing communications at CIBC, the message it is attempting to convey is that it understands the needs of small business owners, and can offer the right advice and solutions in a constantly changing milieu by using a team-based approach.

"A continuous shot enabled us to bring the advisors to life, while at the same time showing the viewer that they weren't really present in an invasive way," according to Sarino. "Our business advisors are out meeting clients in their work environment all the time," she says, and the ad demonstrates that their advice sticks in the memory of entrepreneurs as they face daily challenges.

One of the challenges this campaign is addressing is that banks are often seen as places that are merely transactional. Sarino says it wants clients to see CIBC as more than just a place to process everyday banking transactions, but that its advisors are there personally every step of the way providing support to small businesses as they grow.

A challenge the bank is facing is sluggish growth in its personal and small business units, according to the latest earnings report, and Sarino tells strategy that the bank has been adding new advisory roles to "enhance the bench strength of our team" along the spectrum from startup to retirement. She says the bank has also recently launched SmartBanking for Business, an online platform that brings banking, accounting and payroll together in one place. The bank, she says, will be further segmenting its offerings to include profession-specific advice, such as a platform geared to physicians that includes both personal and business banking support.

Sarino says the campaign, developed by Juniper Park\TBWA, is in market for eight weeks in English and French language markets. The bank is using an integrated plan with a multi-channel approach, with TV bumpers, targeted radio in key markets, online videos and banners. In-branch posters and in branch materials will reinforce the messaging through owned channels.