View from the C-Suite: Destination Canada goes all in on data
CEO David Goldstein explains how Canada's new "For Glowing Hearts" brand complements the tourism agency's data-driven strategy.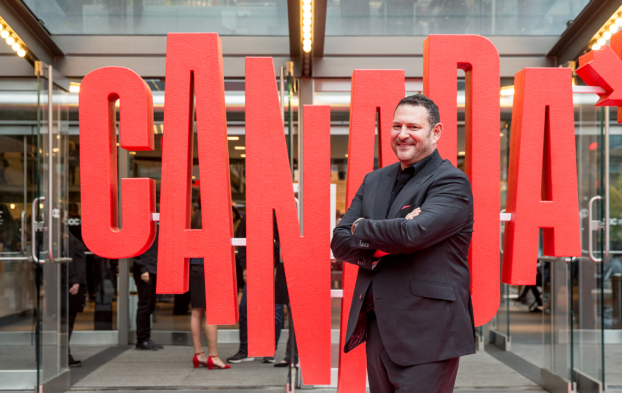 Canada will promote itself as a transformational destination – where connecting with local people and their culture underpins the traveller experience –under a new brand identity developed by the country's national tourism marketing agency.
Last week, Destination Canada unveiled "For Glowing Hearts" (a tagline that echoes our national anthem) accompanied by a new red-and-white heart-shaped logo (pictured below), as part of a brand overhaul that has been a few years in the making. It will kick off with a paid digital campaign later this month, including a new spot introducing the brand to international audiences. (It is currently in the final stages of production.)
Compared to Destination Canada's previous "Keep Exploring" marketing, which targeted travellers driven by curiosity and authentic experiences, while maintaining more focus on the destination itself, the new creative places Canada's people front-and-centre, says David Goldstein, president and CEO of Destination Canada.
The reveal comes around the same time the federal government announced a strategy aimed at growing the tourism sector. It has invested $58 million over two years with the goal of increasing the number of international travellers and encouraging Canadians to become more familiar with at-home destinations outside of the major cities (and outside of peak travel season). The new funding follows $5 million that was assigned to Destination Canada in the most recent federal budget to mount a domestic campaign starting next year.
Last year, tourism generated $102 billion in Canada, with 80% of the spend coming from domestic travellers. But while the country saw a record-breaking 21.1 million international travellers in 2018, growth in the number of visits has been slowing since around 2016.
Goldstein spoke to strategy about the reasons for the rebrand, as well as the corporation's data-driven approach to driving visits to the country.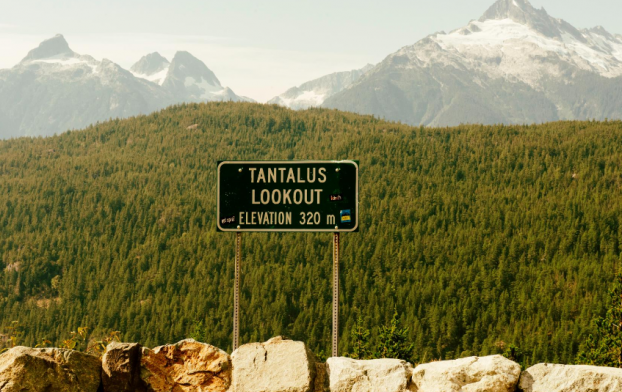 Why was it time to refresh the Destination Canada brand?
The brand evolution comes from the evolution in the way travellers have perceived travel since around 2004. There was a time when travellers were marketed to based on the destination itself; 2004 to 2015 was the era of experiential travel. We're now entering a phase of transformative travel. People just don't want to go somewhere and see something, they want to be part of something. During the experiential era, [our marketing was based on] the idea "Canada: Keep Exploring." For the time, it was good for the brand, because it was inclusive. But as we moved along, we increasingly found that [the idea of exploring] could have been part of anybody's DNA.
How did you land on the concept of "For Glowing Hearts"?
We went through a collaborative process with Cossette and our municipal and provincial partners, and we got [the new brand] down to about four territories, and one of them was "For Glowing Hearts." I have admitted freely and publicly that it was not my first choice. Because we had an association with it, as Canadians, as a riff on our national anthem, it seemed a little chauvinistic. It seemed cool for a domestic campaign. But would it resonate [with others], aside from the Americans who have heard it at hockey games?
The surprising thing is that when we did our quantitative and qualitative testing in international markets, it resonated very strongly. Effectively, we came to the conclusion that Canada is not a value proposition – it's a values proposition. And the values we espouse are probably the most important of our competitive set.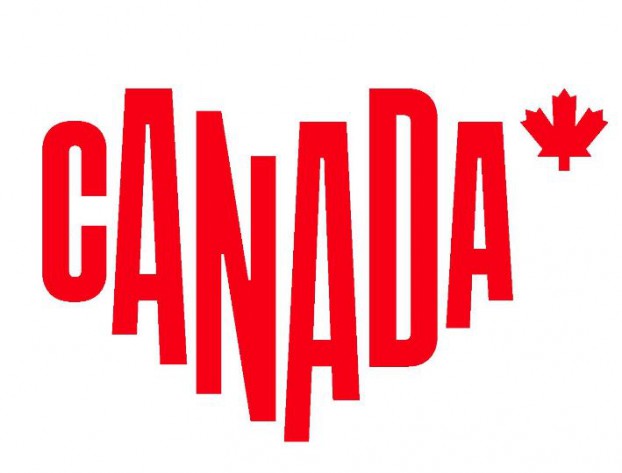 Over the last five years, you've striven to become a more data-driven organization. What has that entailed and what tangible steps have you taken?  

It started with a structural decision around four-and-a-half years ago. We had a research group that sat in the office of the CEO and was pumping out KPIs and performance metrics. We moved it into the marketing group, renamed it consumer intelligence, and started digging through as many data points as we could get our paws on, including aviation data, hotel data, consumer confidence data, Bank of Canada, Bank of England and OECD data. We've set up almost like a mini think tank in the organization.

We've been a longstanding leader when it comes to our E.Q. [Explorer Quotient Toolkit, which provides tourism businesses with insights]. We've now launched EQ 2.0, which is a much more sophisticated model. We've been working on a project with Stats Canada called the Visitor Intelligence Platform. We're working with credit card, debit card and electronic pay organizations to get a far better understanding of who's spending on what, where and when, right down to the postal code. We are working with Google Analytics and others to get a sense of who's watching what, where and when.

But we've also been using data to become more nimble. For example, we launched a project called "Vacations of the Brave," an eight-part series on Amazon Prime in the U.S. The premise was exceptional Americans coming for an unbelievable experience. Results were OK. But we knew early on how to take that same content, chop it up, repurpose it, and put it across platforms like YouTube, and now it's performing even better.

Do you ever worry about becoming too data-centric?

Good marketing is a balance between poetry and plumbing. Too often in marketing you worry about poetry – are the imagery and words beautiful? Unless you have your distribution piece nailed, the best poetry in the world is the tree that fell in the forest that nobody saw.

We're here [today] to talk about the poetry, but the plumbing and distribution is really important. We believe in fishing where the fish are, but not where our competitors are fishing. When we go to market in the U.S. and we're working with our publishers on their digital platforms – take Condé Nast as an example – we do very little work with Condé Nast Travel. We work with Bon Appétit, with The New Yorker, places where not everybody in the travel and tourism business is. We don't want to be next to a screenshot of Bermuda or Mexico or Zambia. We want to avoid that space if we can. So to continue the analogy with the fisherman. You know the fishing monitor that tells you where the fish are? It's [about creating] a better fishing monitor.

You previously took a content-heavy approach to attract visitors from international markets. Have you stuck with that content-driven strategy?

It [has become] more refined, because it's cheaper, it's more efficient, and we're trying to behave more like a media organization. We're now building a fairly substantial library of content in different languages, on different parts of Canada, on different seasons in Canada. We're going to [release a spot in the coming weeks], for which we didn't have to produce original content. A lot of people will go out and spend money shooting all over the place. We have – while it's not perfect yet – a studio model where we're building a fairly big reservoir of content that we can draw on for multi-purposing across markets. We're midway on that journey. So in essence, it's an evolution from where we started.

[Our upcoming spot] is more about people you meet along the way than Canadian iconography – that's transformative travelling. But our moccasin story [from a few years ago] was also a people story. So this is like the worst-kept secret brand launch on the planet. We've done everything backwards. We spent time on data and content strategy before we got to the logo and the tagline. [So the new brand] is a natural progression to what we've been doing over the last couple of years.

This interview is part of a series for Strategy C-Suite, a weekly briefing on how Canada's brand leaders are responding to market challenges and acting on new opportunities. Sign-up here to receive the latest stories.

The interview has been edited for length and clarity.

Correction: A previous version of this article stated that tourism generated $1.2 billion in Canada last year.