Sid Lee launches PR unit
The 10-person team, led by Yanik Deschenes in Montreal, answers client demand for an integrated offering.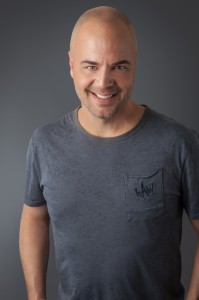 Sid Lee is the latest ad agency to jump into the PR game.

After years of considering offering clients PR services the agency soft launched the unit last May with three staff members, headed up by Yanik Deschenes, in its Montreal office. The fully-integrated unit now has 10 full-time staff led by Sid Lee's managing director of PR, client services, as well as freelancers who come on to help with specific projects. Deschenes had previously led a PR offering at the agency from 2012 to 2014; with his return, the hope is to build an offering that is fully integrated with the agency's other services.

"The notion of launching a PR unit with Sid Lee is something that has been in the air for many, many, many years," says Deschenes. "But with a mature PR industry in Canada and many seasoned practitioners it was important to find our place in the market."

Deschenes is a seasoned PR professional with more than 20 years of experience, and says after much testing, learning (and failing) the new unit has hit upon what he calls a winning formula. The unit, which is based in Montreal but often works closely with its Toronto office, is built on four pillars: that the PR has to be contextual, which is gleaned via research on current cultural mores; that it must "break a rule," meaning the PR strategy should be unique and disruptive; in a nod to Sid Lee's deep design roots the work "must be beautiful," Deschenes says; and the PR work the new unit does should have an impact on culture.

"At the end of the day what we're doing is we create authentic stories. We create, tell and amplify authentic stories that will generate word-of-mouth that will be a souvenir in the head of the people and obviously will generate an emotional connection with the brand that we represent with its audience. That's our sweet spot," says Deschenes.

Deschenes says a PR offering was something clients have been asking for and he believes a practice like Sid Lee's is particularly appealing. An integrated offering coming from agency that is already familiar with the client's branding and messaging goals can ensure greater messaging consistency across platforms, all the way from traditional TV ads to press releases to social media posts.

Sid Lee client National Bank signed on to be one of the agency's first-ever PR clients, culminating in a groundbreaking ceremony for its new head office in Montreal that aimed to put these pillars into practice. Instead of a traditional groundbreaking, which often feature a few corporate and local leaders wearing hard hats and posing with a shovel in their hands for local media, Sid Lee opted for something a bit more creative and visually striking: it had everyone attending grab a branded red-and-white umbrella and stan in the shape of the bank's logo to create a stunning visual from above.

Other recent clients have included developer Ivanhoe Cambridge (and its global partnership with office-space provider WeWork), transportation provider CN, Cascades and music streaming service Spotify.