Ian Mackenzie named CCO of FCB/Six
The former ECD takes on a new role at the data-focused creative and CRM agency as it continues to grow.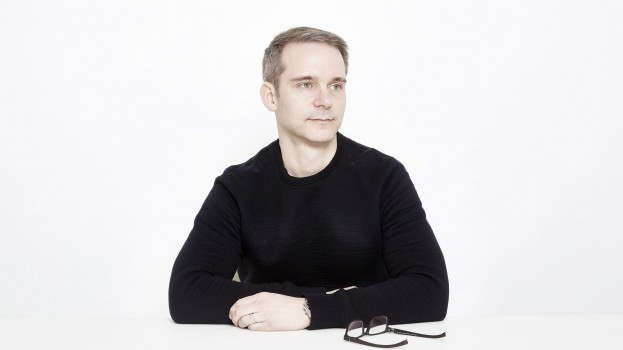 FCB/Six has promoted ECD Ian Mackenzie to a new chief creative officer role.

Mackenzie has been with FCB/Six since it launched in 2016, when FCB rebranded Rivet and turned it into a data-focused creative and CRM agency. Since then, Mackenzie has been behind award-winning work like PFLAG's "Destination Pride" and Black and Abroad's "Go Back To Africa," while also leading the agency's creative work for clients like BMW, CIBC, Johnson & Johnson Vision, Genpact and Kijiji/eBay. His worked helped him place as the #6 CD on strategy's annual Creative Report Card list earlier this year.

Mackenzie will continue to lead creative for those accounts in his new role, as well as work with FCB/Six president Andrea Cook on the direction of the agency and continue its "best-in-class use of data and technology to drive creativity." Cook added during a call with strategy that Mackenzie will be taking an increasingly international view of creative work, as the majority of FCB/Six's work is for U.S., North American and even global assignments, a trend she expects to continue as the agency grows.

"We have a very different methodology than our competition," Cook says. "I think we take a much more iterative approach, and I know a lot of people say that, but I think it's another thing to live with data and technology as amplifiers of creativity. Ian, in particular has an unnatural instinct for how to do that. Bringing that process to bear on an international scale is what we are going to do more of."

"If we build diverse teams for brave clients operating in a highly complex marketplace, then their creative partners can run towards that complexity," Mackenzie said of his approach to combining technology and creativity in a press release. "A big part of my role involves merchandising technological complexity to other creative thinkers. In this context, ideas are table stakes – execution is the differentiator."

Mackenzie's promotion follows dozens of hires across departments at FCB/Six this year, amid a growing number of accounts in its health division, new work with clients like Tilray and expanding mandates with clients like eBay.