Shortlist announced for 2019 Strategy Awards
See the campaigns in contention for the awards recognizing the best in strategic planning.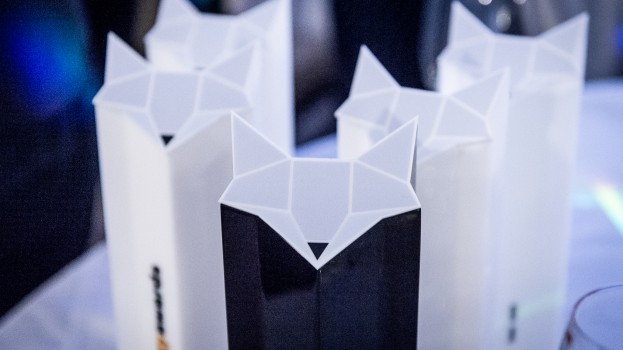 The countdown to recognizing the best strategic planning work in Canada has begun, as the shortlists have been revealed for the 2019 edition of the Strategy Awards.
Developed in association with the Account Planning Group of Canada, the Strategy Awards recognize insights and ideas that contribute to a brand's success. This year's edition of the awards have three new categories: Cannabis Strategy, recognizing plans that helped cannabis brands stand out in a new category; Multicultural Strategy, recognizing work that uniquely and effectively positioned and connected a brand with ethnic consumers; and ROI Strategy, recognizing strategies that drove effectiveness.
The shortlist of 60 campaigns was compiled by a jury of industry experts, co-chaired by Shelley Brown, chief strategy officer at FCB Canada, and Sassan Jahan, VP of marketing at PepsiCo.
The awards will be given out during a gala on Oct. 1 at the Arcadian Court in Toronto, following the Marketing Evolution: C-Suite Summit. More information can be found on the Strategy Awards website.
| | | |
| --- | --- | --- |
| Campaign | Agency | Client |
| #MorningYes | Sid Lee | Starbucks Canada |
| #Unignorable | Taxi | United Way |
| #UnravelHate | Zulu Alpha Kilo | Peace Collective |
| 50 Fresh Dates | Mindshare | Kimberly Clark – Cottonelle |
| A Free Sample for Extraterrestrials | Anomaly | Hershey – Reese's Pieces Peanut |
| Anyone But Sweden | Rethink | Montreal's Little Italy |
| Ask Nature | Cossette | General Mills Canada – Nature Valley |
| Bedtime | Rethink | IKEA |
| Beer Today. Bong Tomorrow. | Grip Limited | Aurora Cannabis |
| Beer vs. Wine | FCB Canada | Michelob Ultra |
| Beyond Meat | Rethink | A&W Canada |
| Boys Don't Cry | Bensimon Byrne / Narrative | White Ribbon |
| Cat Calming Radio | BBDO Toronto | Mars Petcare – Whiskas |
| Challenge Accepted | Grey Canada | Special Olympics Canada |
| Digital Window Shopping | Touché! | Sport Chek |
| Don't Drive High | Cossette | Canopy Growth (Tweed) |
| Don't Eat Takis | Cossette | Grupo Bimbo – Canada Bread |
| DonAir | Wunder | King of Donair |
| Dream Thieves | Cossette | Koho |
| Earning Curve | Zulu Alpha Kilo | Interac |
| Endangered Syndrome | FCB Canada | Canadian Down Syndrome Society |
| Fan Bods | FCB Canada | Fountain Tire |
| Feel the sign? Betadine. | Zulu Alpha Kilo | Avrio Health Canada – Betadine |
| Fighting Fake News in Real-Time | PHD | Radio-Canada |
| Freedom Tampons | Union | Interval House |
| Go Back to Africa | FCB/Six | Black and Abroad |
| Hard to Hear | Captus Advertising | Connect Hearing Canada |
| Haulers | John St. | No Frills |
| Hi. | Cossette | Canopy Growth – Tweed |
| IKEA DRÄG | Rethink | IKEA |
| Lamp Recycled | Rethink | IKEA |
| Lighting Your Way | No Fixed Address | Leafly |
| Maple Leaf Foods Brand Renovation | Sid Lee | Maple Leaf Foods |
| Millions of Followers | Grip Limited | The Terry Fox Foundation |
| No Baby Unhugged | Mindshare | Kimberly Clark – Huggies |
| Not Available in Canada | Anomaly | Dosist |
| Oh Henry! 4:25 | Anomaly | Hershey – Oh Henry! |
| Poolers' Girlfriends | Cossette | Loto-Québec – Mise-O-Jeu |
| Real Food Rescue | Ogilvy Canada | Unilever – Hellmann's |
| Reskinning Queen Street West | Zulu Alpha Kilo | Consonant Skincare |
| Return the Favour | The&Partnership | Sleeman Breweries – Sapporo |
| Seeker | Cossette | Le Club AccorHotels |
| SickKids VS: Crews | Cossette | SickKids Foundation |
| Snickers Suit Swag | BBDO Toronto | Mars Wrigley Canada |
| Straw Shaming | Rethink | Greenpeace |
| Sufra Halal Food Truck Tour | Nourish Food Marketing | Loblaws – Sufra Halal |
| Sugar-Crisp Spout | Ogilvy Canada | Post Foods Canada – Sugar-Crisp |
| The Away Game | Zulu Alpha Kilo | Tim Hortons |
| The Comfort of Home | UM Canada | Johnson & Johnson – Tylenol |
| The Healing House | Bensimon Byrne / Narrative | Casey House |
| The Monthly | John St. | Shoppers Drug Mart |
| The Pride Shield | Rethink | Fondation Émergence |
| The Ultimate Ride | BBDO Toronto | Go Transit |
| There's No Retirement Like Home | Zulu Alpha Kilo | HomeEquity Bank |
| Tina's Uterus | Bensimon Byrne / OneMethod | Johnson & Johnson – Motrin |
| Truck-Thru | FCB Canada | Fountain Tire |
| Uniting Through Traditions | Studio M | WestJet |
| We Can All Chat on WeChat | AV Communications | H&M Canada |
| We Rise | BBDO Toronto | Right To Play |
| You Should Play 6/49 | Sid Lee | Loto-Québec – 6/49 |