Stops, Starts, Changes at Metro, Sol, Astro and Zellers
Saying a final goodbye to an iconic retailer and welcoming new delivery programs, alcohol regulations and dairy product formats.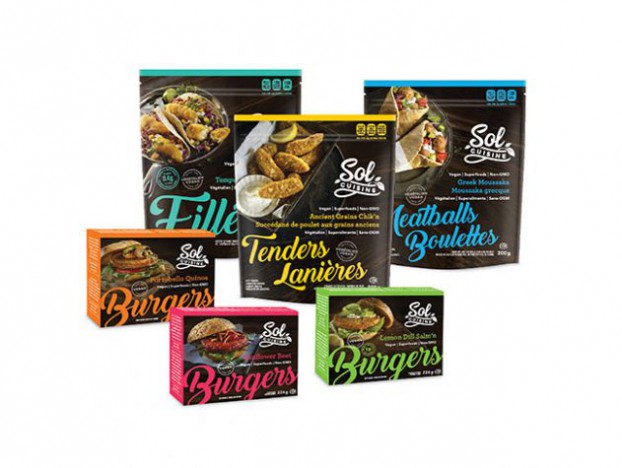 Stops
It's officially the end of an era. The final two Zellers stores are shutting their doors for good. Back in the liquidation days of the almost 90-year-old discount retailer in 2013, almost all of the lease agreements for the once-350 Zellers stores were cherry-picked and converted by Target (some of which were later resold to Walmart). Only 64 Zellers stores were kept open, but not for long. Parent co. Hudson's Bay Company soon liquidated all but two of those stores: one in Ottawa, and another in Toronto. The iconic retailer's final resting places (which were mostly used as clearance centres for Hudson's Bay merchandise) are to be shuttered before the new year, according to Retail Insider.
Starts
Metro is fully embracing the "grocerant" trend: six more of its stores are now inviting shoppers to open the SkipTheDishes app and have its prepared meals delivered to their doors. The expansion of the partnership (first reported by Canadian Grocer) follows a pilot program at a single store in Etobicoke, Ont., back in February. Now, lunchtime sandwich and salad meals can be delivered to consumers from six additional Ontario stores in Burlington, Toronto and Etobicoke. The grocer's Andre Gagne, VP of fresh merchandising, says the service allows the company to expand its online and delivery presence. And this isn't the first program of its kind for the retailer. Metro also delivers meals through Uber Eats, a distribution partnership that was recently expanded to 23 stores in the Montreal area.
For the most part, kefir is sold as a drinkable beverage that many add to smoothies or poured over cereal. But Astro (best known for its Balkan-style yogurt) is putting a new spin on the cultured milk product. The Parmalat-owned brand is now stocking dairy aisles of major grocers with 

Astro Kefir Probiotic Yogourt

that's spoonable thanks to its thick consistency. The product innovation 

–

which is said to contain two times the probiotics than other natural yogurts 

–

is meant to meet consumer demand for non-processed foods, according to a company press release. And it's being sold in packs of eight single-serve containers, as well as in larger 500g tubs.
Changes
Stiffer competition calls for slicker packaging. As the plant-based food category heats up, Sol Cuisine has given its product line an extensive makeover (featured image above). It's primarily known for its artisanal burger patties, but has been adding to its line of products, introducing meatballs, chicken tenders and fish fillets to its "family of gourmet vegan foods" over the years. The new look, designed by Toronto's Slingshot, includes a new logo, food photography and colours that attempt to present more premium branding on shelves.
Move over distillers of grain and potato-based vodka, it's now legal for fruit, dairy and honey distillers to label their products with the word for the clear alcoholic beverage. The Canadian Food Inspection Agency recently widened its definition of vodka, after several decades of only allowing distillers that use grain and potatoes (as well as the process of charcoal filtering) to label the Eastern European-originated drink as such. Now, modern brands that use alternative ingredients as a base can enter the category and no longer have to describe their products in faux vodka terms.