SickKids and Airbnb let you book an ICU
The hospital partners with the booking site and Raptor Fred VanVleet so donors can experience why building a new facility is a priority.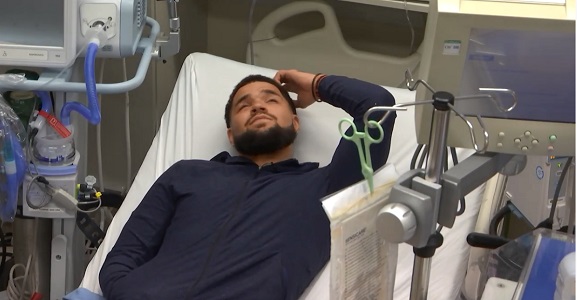 SickKids and Airbnb are linking up to offer unconventional lodgings at a pediatric ICU to give visitors a sense of cramped, difficult conditions parents and children with serious medical conditions have to deal with.

Lori Davison, VP and chief brand officer at SickKids Foundation, says the stay is tied to the ongoing fundraising campaign to build a new SickKids.

"People are aware of the campaign, but they are not aware as to why [it's needed]," Davison says. She adds that while the current space looks modern, parts of the hospital date back to the late '40s, and even the newest addition predates the web. "There are massive spacial deficiencies, and spaces were designed without families in mind."

Davison says that in its meeting with agency No Fixed Address, it wanted an earned media activation that will make the issues the hospital is dealing with more real to people and create a broader understanding of a need for a new building. Over the course of a three-hour stay, participants overhear announcements, interruptions, constant bleating of machines and experience the uncomfortable chairs and few beds. Staff will come and do mock rounds, and there's a simulation of an infant going into distress, she says. There's even briefings and de-briefings from the chief of pediatric medicine. The booking costs $16,744, the cost for one night of operating a four-patient room in the Paediatric Intensive Care Unit.

"We wanted to deliver a reality check, while not trying to sensationalize it," Davison says.

Airbnb created the listing, and waived legal fees that'd normally be attached to such an endeavour.

Davison says working with Airbnb was done because the thought was "leveraging their platform would get it noticed, and there's something a bit subversive about partnering with them for the concept to work." She adds that the execution relied almost entirely on earned and organic media, helped by having celebrities involved, such as Toronto Raptor guard Fred VanVleet and Bachelor contestants Kevin Wendt (a dedicated SickKids fundraiser) and girlfriend Astrid Loch.

Davison adds that when doing something provocative, the first place the brand always goes is to the actual parents and patients to vet their ideas, a "gut check" from people with lived experience.