2019 AOY Gold, Design Gold and Silver Digital: Rethink rethinks its future
The 20-year old shop, which bagged three awards for work across disciplines, is gearing up for a future without its founders at the helm.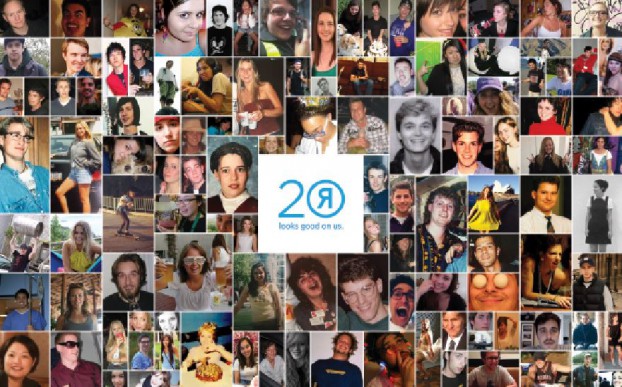 This story originally appeared in the November/December 2019 issue of strategy.
It's one thing to claim you're "fearlessly independent." It's another to scorn potential suitors by "shorting" their stocks as if you're Ryan Gosling in The Big Short.
But that's exactly what Rethink did at last year's AOY gala, creating a video that declared its independence by burning bridges with every major holding co.
It was a bold move considering the Vancouver-born shop is contemplating a future in which Tom Shepansky, Chris Staples and Ian Grais – the creative minds that kickstarted the adventure in 1999 – are no longer at the helm. But even the most successful ventures must eventually come to grips with succession, says Shepansky.
"Twenty years later, we're more convinced than ever that being independent and having control of our destiny is powerful," he says. "As founders, it would be easier for us to take a cheque and run. But easier is not better."
Instead of selling out and getting out, Shepansky says Rethink plans on "rethinking succession and transition in a whole different way."
The company is coming off a stellar year (which also happens to be its 20th), having climbed to the top of the AOY podium as this year's Gold Agency, Gold Design and Silver Digital winner. Though it doesn't report financials, Shepansky says the company has experienced "phenomenal growth" in both headcount and revenue over the last two years. And it plans to continue on that trajectory, having achieved growth in 17 of its 20 years.
Over the last year, Rethink picked up a number of major wins. As the new AOR for Truss Beverage Co. – a joint venture between Molson Coors and cannabis producer Hexo – it has been given the reins of an entire portfolio of soon-to-be available cannabis-infused beverages. The Keg steakhouse and Heinz Ketchup's Canadian business have also come knocking, as has Ontario's Ministry of Tourism, Culture and Sport. That's on top of a major win with WestJet last year. Meanwhile, it continues to lead campaigns for A&W, which has been with Rethink since its second month as an agency.
If the shop is at the top of its game, it's because its steadfast independence and people-first culture allows it to excel, say its partners, repeating their agency's mantra of "people, product and profit, and in that order."
"When you have people who go home at reasonable hours and aren't killing themselves until 2 a.m. to satisfy a New York holding company, they're happier. They can think better, they're not tired and they can do the best work of their careers," says Aaron Starkman, managing partner, creative in Toronto. "I'm doing the best work of my career since I've been at Rethink, and I've been working the least."
"No two projects are the same for us," adds Morgan Tierney, managing partner in Vancouver, a city in which Rethink claims to have the largest creative team. "We are as creative with our process as we are with our output."
A string of hires across departments brought the Vancouver office's headcount to an all-time high of 89 employees in August, on the heels of new AOR assignments with BC Hydro, London Drugs and the University of British Columbia's Sauder School of Business. There was a time when Shepansky believed the office would tap out at 40 employees.
Later in August, seven new faces arrived at Rethink's Montreal office to support an expanded mandate with Molson Coors that covers the Molson Ultra brand, as well as new business with Automobile en Direct, Rouge FM and other clients. The Montreal team has grown from four to around 25 staff in less than five years, says Nicolas Quintal, managing partner. It remains nevertheless in start-up mode, pitching against the "big guys" (Lg2, Cossette, Sid Lee) and holding its own in the local market, while supporting national clients with needs in Quebec, he says.
"Montreal, Toronto and Vancouver have next gen leadership teams and a managing partner structure running things," Shepansky says of the 10-person group consisting of Morgan Tierney, Leia Rogers, Glen Chalcraft and Darren Yada in Vancouver; Caleb Goodman, Sean McDonald, Christina Yu and Aaron Starkman in Toronto; as well as Alex Lefebvre and Nicolas Quintal in Montreal.
"They're attracting business, they're retaining business, they're doing good work. It's a testament to the next-generation teams." Meanwhile, all three founders are "coaching and moving into more of a mentorship and governance role."
Last year, Rethink sought to address one of the final hurdles of independence: clients whose needs extend beyond Canada. In March, it joined ICOM, a global network of more than 80 indie advertising and marketing communications agencies.
Through ICOM, shops can develop and execute campaigns with international partners, or tap them for local insights or other needs. B2B marketing agency Quarry, from St. Jacobs, Ontario, is the only other Canadian shop in the network, which operates under an exclusive engagement model.
"Being a member of ICOM helps level the playing field with agencies that have global networks at their disposal," Tierney says. "We can pick up the phone and call someone in [almost] any country in the world and verify an insight."
Though Rethink joined ICOM in response to the global needs of a specific client – later revealed to be WestJet, which promptly named Rethink its new lead strategic and creative agency – the partnership does not represent a "big chunk" of the business, Shepansky says. The move was designed to "shore up a weakness [of being] an independent as opposed to being this huge strength."
ICOM could even prove useful in helping Rethink navigate the challenges of succession. In addition to having recently begun consulting with Deloitte on a possible structure and governance model, Shepansky says he has spoken to an ICOM member in the U.S. about its experience with succession planning. In turn, others within the network have asked Rethink about its own plans for the future.
"Many years ago, Dan Wieden thought about a succession plan. And very similar to us, it was all about just being true to the mission of the agency and sticking to it," Starkman says. "He's really backed away in recent years, and [Wieden+Kennedy] has never done better, from a creativity and business standpoint. For us, it's very similar. We just have to focus on what makes Rethink Rethink, and the rest will take care of itself."
There's no perfect succession playbook, notes Tierney, who started as an intern with the agency eight years ago (along with Leia Rogers, also a managing partner in Vancouver).
"There aren't many independent agencies that have tried to pull off what we're doing right now, so Chris, Ian and Tom have done a ton of listening and learning and consulting," she says. "As the person who is on the other side of the handoff, the amazing thing that I've learned is that succession really isn't just about handing over the keys and walking away. It's about passing on your values."
Rethink has always tried to hold the creative bar high, and after 20 years, the agency is proud of the work it has done, Shepansky says. "The challenge now is how do you keep it going? I can promise you selling to a multinational isn't the way to keep it going… I've been in the room! I know what it feels like. And we want to rethink that."
New key business
Truss Beverage Co., Nestle, The Keg, Ministry of Tourism, Culture and Sport, Lobo Genetics, Heinz Ketchup (and Heinz Mayochup), Hexo, Humane Canada, Greenpeace, BCAA, London Drugs, BC Hydro, Arc'teryx, Foundry BC, Credit Counselling Society, Qtrade Virtual Wealth, St. Pauls Hospital Foundation, Monstercat Darwin, Matchstick, Automobile en Direct, Goodfood, OnDeck, Brasseur de Montréal, Molson Ultra
Key hires
In 2019, the agency hired 29 people across its three offices in Vancouver, Montreal and Toronto.
Staff
178
AOY cases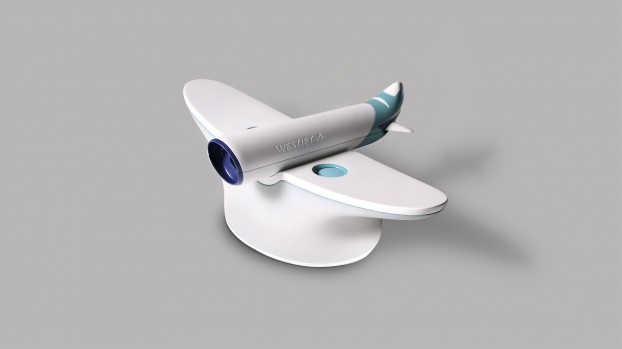 Having just launched its 787 Dreamliner, officially entering the global flight path, WestJet needed a way to resonate with world-trotting business travellers and their families. So Rethink created the "WestJet Flight Light." Using real-time flight data, the WiFi-enabled light projects the path of a parent coming home from a business trip on their child's ceiling. The app also allows parents in flight to send messages and emojis to the child's flight light, building anticipation for the best part of any trip – coming home.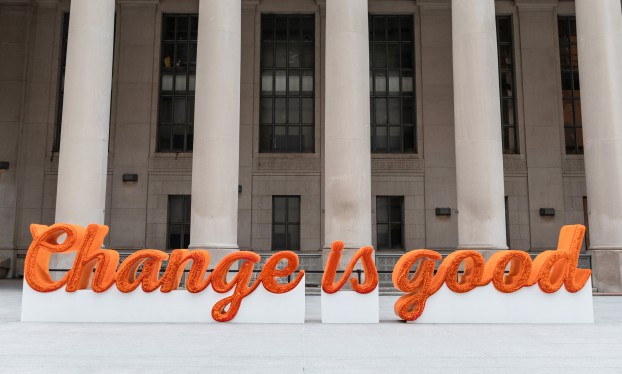 To announce A&W's banning of plastic straws, Rethink created a 35-foot installation made of thousands of its last plastic straws, ensuring they stay out of the oceans.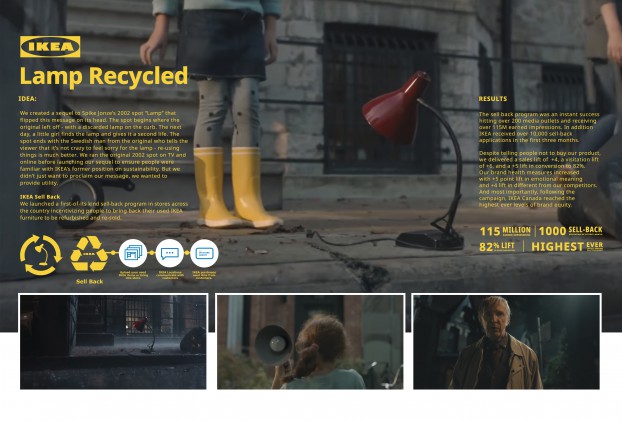 For IKEA, the agency recycled an old commercial ("Lamp") to showcase the retailer's renewed commitment to sustainability.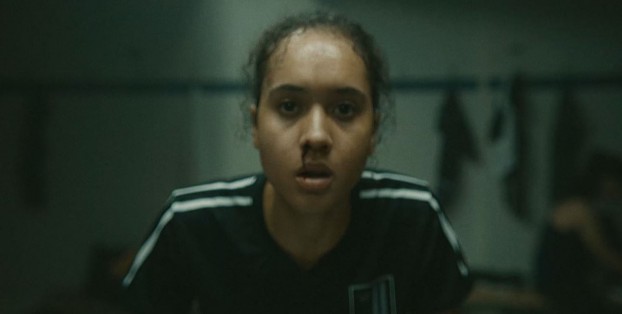 To promote concussion awareness for the Ontario Ministry of Tourism, Culture and Sport, the agency drew on the typical grit of sports advertising in ads that urged athletes to not risk everything.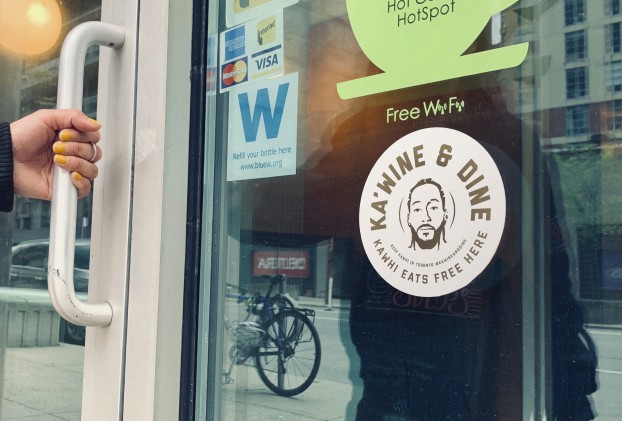 "Ka' Wine and Dine" is a Raptors Republic initiative that gave local restos and bars stickers to place in their shop windows. It promised top player Kahwi Leonard a lifetime of free eats in return for his re-signing with the Toronto Raptors in the off season.

Design AOY cases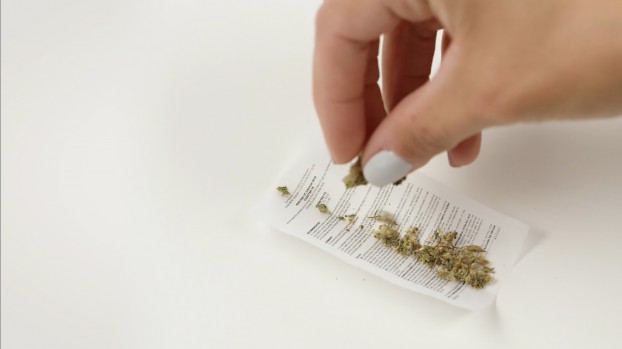 To get cannabis business accelerator Leaf Forward in the news cycle and to commemorate the passing of Bill C-45 – which legalized recreational marijuana in Canada – Rethink turned the legal bill (and all of its wording) into rolling papers. A video kicked off the celebration on social media, and the miniature bill was shared with influencers in the cannabis movement.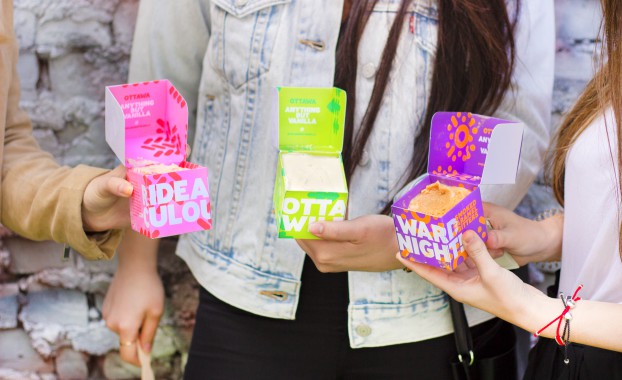 To show there's more to Ottawa than meets the eye, Rethink created "Not Vanilla," a real ice-cream brand that embodies the vibrant city. Packaging was dull and boring on the outside, the way many (perhaps wrongly) view Ottawa. Once opened, the boxes revealed colourful creative highlighting the city's culture and attractions.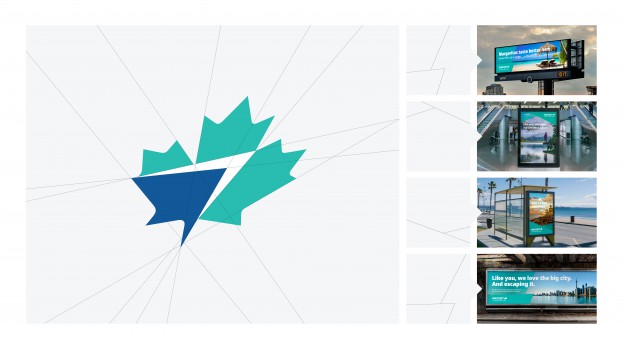 To rebrand WestJet, Rethink created a new colour palette. It consisted of teal, which was used as a dominant hue in communications that targeted leisure travellers; and blue, the colour of power and confidence, and which was used to highlight the brand's premium business offerings.
Digital AOY Cases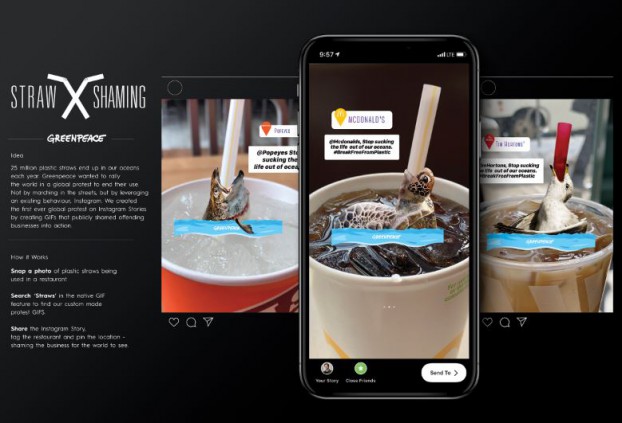 Rethink tackled the crisis of single-use plastics and their effect on oceans and marine life with a Greenpeace campaign that featured unsettling images of a turtle, fish and seagull choking on plastic straws. It then turned those images into Instagram stickers for people to tag QSRs that still use straws in drinks, and then shame/share them for all the world to see.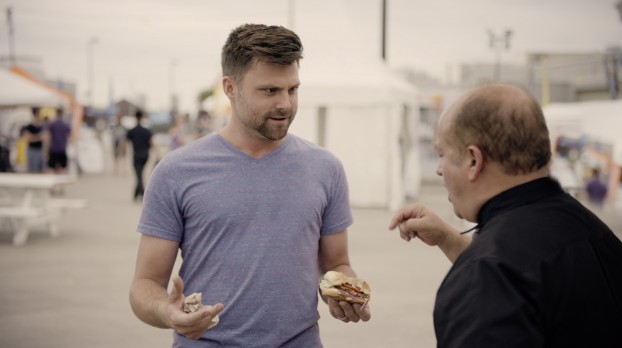 A&W is known for its beefy burger family, but it needed to build excitement for a new veggie patty. Rethink tapped vegan influencers to establish cred among the plant-based community, with social content building plenty buzz for the QSR's Beyond Meat meal.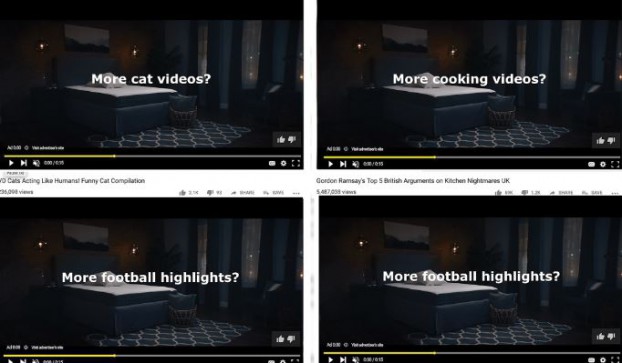 For IKEA, the agency cast the retailer's spokesman as a champion of sleep. It targeted late-night owls who were watching videos using contextual pre-roll, with ad copy customized down to the content of the video.