2019 Design AOY Bronze: DDB brings design to the forefront
Going far beyond visual graphics, the agency is now more deeply involved in the strategic development of branding projects.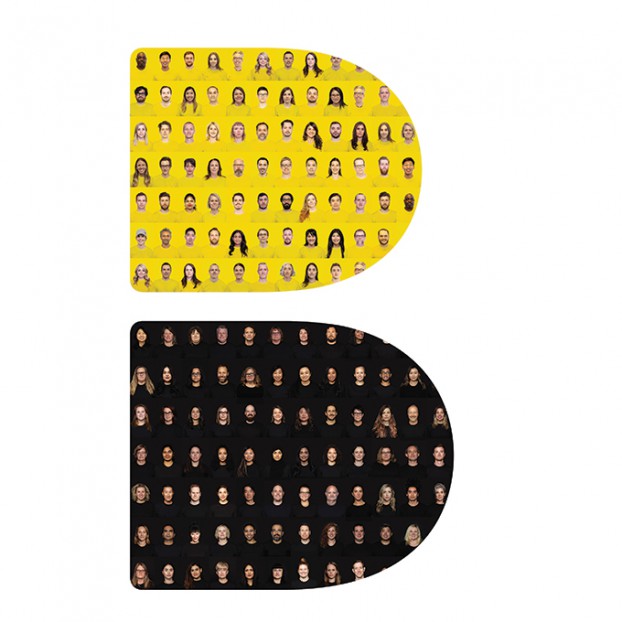 This article originally appeared in the 2019 November/December issue of strategy.
When the 100-year-old Canadian National Institute for the Blind needed a partner to help it restructure into three separate brands, it called on the team at Twice DDB – the Vancouver graphic design unit of DDB Canada.
Twice studied how the three entities (The CNIB Foundation, Vision Loss Rehabilitation Canada and CNIB Deafblind Community Services) would relate to each other, how they would position themselves, and how that positioning would be communicated internally and externally.
In short, its involvement went far above that of a graphic design shop.
That's because, two years ago, DDB rebranded the division – previously named Karacters Design Group and now a strategic design consultancy – to reflect the larger strategic role it had begun to play with clients, says VP of brand design Rob Newell, who leads the shop alongside creative director James Bateman. "Rather than signaling a change for the future, it was catching up with where we actually were [as an agency]."
Today, Twice handles major rebranding initiatives with organizations that have multiple stakeholders, require high levels of strategic engagement or face big brand challenges, such as a merger or acquisition. More entrepreneurial clients (with fewer stakeholders), meanwhile, are serviced through local design talent embedded across DDB's offices in Toronto, Vancouver, Montreal and Edmonton.
Brent Choi, who joined DDB Canada in the new dual role of CEO and CCO in February, says the importance of the design discipline – the AOY category in which DDB Canada earned Bronze – has grown as the number of touchpoints between brands and consumers has increased: "Design is one of the critical elements that ties things together and gives a brand its identity. When we think about that, we want to make sure that our design team is at the forefront of all the thinking we do."
Choi was named to the top job at DDB around the time of the departures of CEO and chairman Frank Palmer, president and COO Lance Saunders, and president of DDB Toronto Melanie Johnston. His arrival marked a changing of the guard for the 70-year-old agency, which recently unveiled a new global visual identity led by the design team at DDB North America.
Tasked with leading the agency both from a creative and business perspective, Choi has spent the last several months positioning the agency to better leverage its multidisciplinary expertise.
This year, DDB made a number of hires across its creative and strategy teams, as well as its shopper marketing, PR and CRM divisions. Craig Jenkins was appointed ECD of TracyLocke, while Amy Mateer was promoted to the VP of client services role. Shelley Waterhouse was named SVP and head of client service for TrackDBB, whose 12-person data and analytics team is now led by SVP of analytics Eddy Lee.
Meanwhile, design is at the forefront of almost all of those capabilities.
"There's more pressure than ever on our designers to understand designing for mobile, app or web, events and PR, shopper, and everything we do," Choi adds. "They have to be ambidextrous."
To meet those needs, Howard Poon, who leads a small team out of Edmonton as VP and director of design, says the agency has been hiring designers with new in-demand skills, such as motion design and iconography, and up-skilling via training and employee development. Newell says the focus has also been to bring in outside help, such as structural packaging experts or architectural designers, as almost every project requires some niche level of expertise.
DDB's depth across the discipline was showcased in its work for the 40th anniversary of the Advertising Club of Edmonton (see sidebar), Poon says. Riffing off the industry's obsession with artificial intelligence, the agency rebranded AI as "advertising intelligence" and used it as a creative platform.
"It really demonstrated how design is part of the entire process, and it isn't just coming in and decorating through an aesthetic approach."
Key new business
Rogers Wireless, Destiny Bioscience, Q-Collar/Q30 Innovations, Athabasca University, Royal Canadian Legion, McCain, 3M, Wellness Foods – Simply Protein, Nestle, Edmonton Election Alberta, Edmonton Economic Development
Key hires
Brent Choi, CEO and CCO; Graham Candy, VP, strategy; Eddy Lee, SVP, analytics; Shelly Waterhouse, SVP, client services
Staff
220
Design AOY cases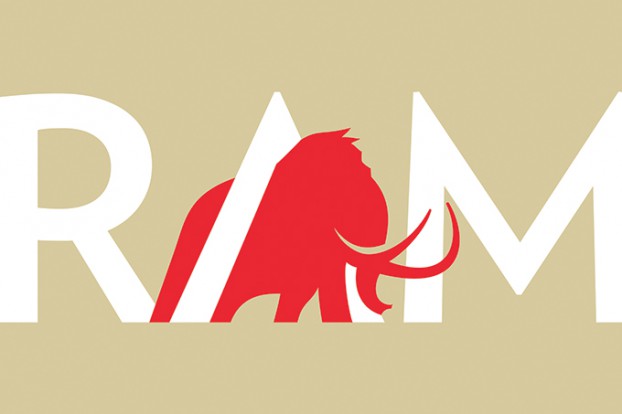 When the Royal Alberta Museum was moving to a new state-of-the-art home, DDB believed a new building deserved a new attitude. To build buzz after a three-year closure of the museum, crates were placed in prominent locations and tagged with witty headlines to showcase the diversity and quirkiness of its artifacts, like Dodo eggs and a pickled frog. It also embraced a familiar RAM brand icon (pictured) and made it ubiquitous, leveraging it as a fun and more current museum logo.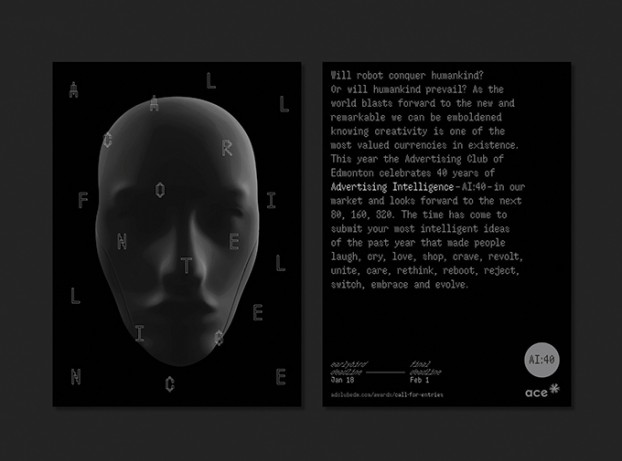 For the Advertising Club of Edmonton Awards, the shop built a futuristic event with a host, dubbed "AI:40." The play off of artificial intelligence showed that while much has changed, the fundamentals of advertising remain paramount.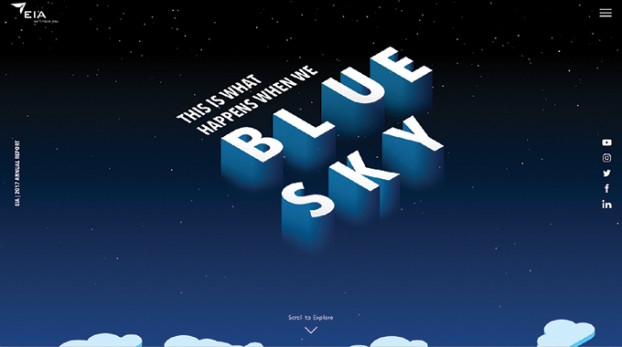 DDB built a digital version of the Edmonton International Airport's annual report. Using a scrolling action, people could travel through "Airport City" and the site invited viewers to become part of the growth – a nod to the brand's positioning and tag: "We'll Move You."