Shortlist announced for 2020 AToMiC Awards
The awards recognizing collaborative and creative use of advertising, tech, media and content will be given at a gala on March 3.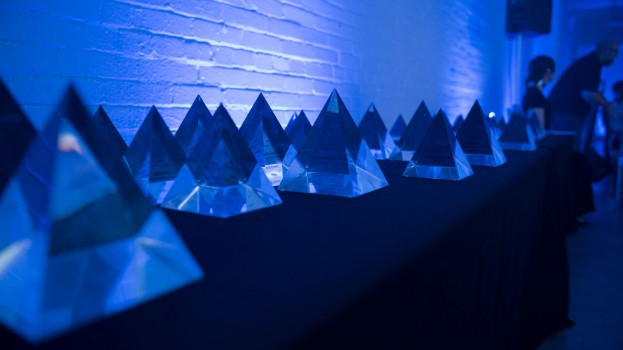 A lot of agencies aim to do work that challenges the status quo, but only a select few did enough to land on the shortlist for the 2020 AToMiC Awards.
The awards program recognizes successful collaborations across the media and marketing industries, awarding brands and agencies for their creative use of advertising, technology, media and content.
Rethink has the most campaigns up for awards this year, a total of 16. Zulu Alpha Kilo has six campaigns in contention, with Cossette and BBDO Toronto (last year's Grand Prix winner) each getting four campaigns on this year's list.
The winners will be awarded at the AToMiCon conference, taking place on March 3 in Toronto. In the meantime, refresh yourself on the jury that made this year's selection, and get more information about this year's gala on the AToMiC Awards website.
| | | |
| --- | --- | --- |
| Campaign | Agency | Client |
| #UnravelHate | Zulu Alpha Kilo | Peace Collective |
| Bedtime | Rethink | IKEA Canada |
| Big in Japan | Zulu Alpha Kilo | SingleCut Beersmiths |
| Bone vs Steel | Lg2 | Société de l'assurance automobile du Québec |
| Boys Don't Cry | Bensimon Byrne / Narrative | White Ribbon |
| Brutal Postings | Rethink | Fondation Émergence |
| Clit Me | Rethink | National Film Board of Canada |
| Club Fed | Mosaic | Weston Foods Canada (Dave's Killer Bread) |
| Digital Window Shopping | Touché! | Sport Chek |
| Dodge The Bullet | Zulu Alpha Kilo | Coalition for Gun Control |
| Earning Curve | Zulu Alpha Kilo | Interac |
| Embarrassing Plastic Bags | Rethink | East West Market |
| Fan Bods | FCB Canada | Fountain Tire |
| Finger Lickin' Good | BBDO Toronto | Mars Wrigley Canada (M&M's) |
| Flight Light | Rethink | WestJet |
| Freedom Tampons | Union | Interval House |
| Friends Wanted | Cossette | McDonald's Restaurants of Canada |
| Go Back to Africa | FCB/Six | Black and Abroad |
| Hershey's Popped Mix vs. Chips Snacking Challenge | UM Canada | The Hershey Company |
| Homophobe Radio | Rethink | Fondation Émergence |
| Jetta GLI | DDB Canada | Volkswagen |
| Ka'Wine & Dine | Rethink | Raptors Republic |
| Mix 'n Match | Zulu Alpha Kilo | Whirlpool (KitchenAid) |
| MOCA Rebrand | Leo Burnett | Museum of Contemporary Art Toronto |
| Pass The Bill | Rethink | Leaf Forward |
| Peanutception | UM Canada | The Hershey Company (Reese's Pieces) |
| Peephole | Rethink | Battered Women's Support Services |
| Pour Perfectly | Rethink | Kraft Heinz Canada |
| Pride Flagging | Rethink | Fondation Émergence |
| Real Food Rescue | Ogilvy Canada | Unilever (Hellmann's) |
| Reese the Movie: A Movie About Reese | Anomaly | The Hershey Company |
| Right To Rise | BBDO Toronto | Right To Play |
| Rowan's Law – The Risk | Rethink | Government of Ontario |
| Saving Grace Financial | Bensimon Byrne / OneMethod | Up Cannabis |
| Second Chances | McCann Worldgroup Canada | Canadian Transplant Association |
| SickKids Airbnb | No Fixed Address | SickKids Foundation |
| SickKids VS – #10YearChallenge | Cossette | SickKids Foundation |
| SickKids VS – Crews | Cossette | SickKids Foundation |
| Snickers Suit Swag | BBDO Toronto | Mars Wrigley Canada (Snickers) |
| Songs of Schizophrenia | Rethink | British Columbia Schizophrenia Society |
| Stage Your Driveway | FCB Canada / Media Experts | BMW |
| Straw Shaming | Rethink | Greenpeace Canada |
| Subjectif | Lg2 | 13th Street Winery |
| Tech Drive VR | Critical Mass | Nissan |
| The Away Game | UM Canada | Tim Hortons |
| The Away Game | Zulu Alpha Kilo | Tim Hortons |
| The Healing House | Bensimon Byrne / Narrative | Casey House |
| The Last Straws | Rethink | A&W Canada |
| The Self Controller | Momentum | 5 Gum |
| The Ultimate Ride | BBDO Toronto | Metrolinx (GO Transit) |
| Tweed x MADD x Uber | Cossette | Canopy Growth (Tweed) |
| Tweed x MADD x Uber | Cossette Media | Canopy Growth (Tweed) |
| Uniting Through Traditions | Studio M | WestJet |
| Walkumentary | DentsuBos Toronto | The Clorox Company of Canada (Brita) |
| Worst Christmas Carols | Rethink | Berlitz Canada |
| YOU-turn | FCB Canada | Responsible Gaming Council |