CauseConnect: A place to give (and get) help
Strategy's regularly updated directory aims to connect those looking to do good with orgs in need of support.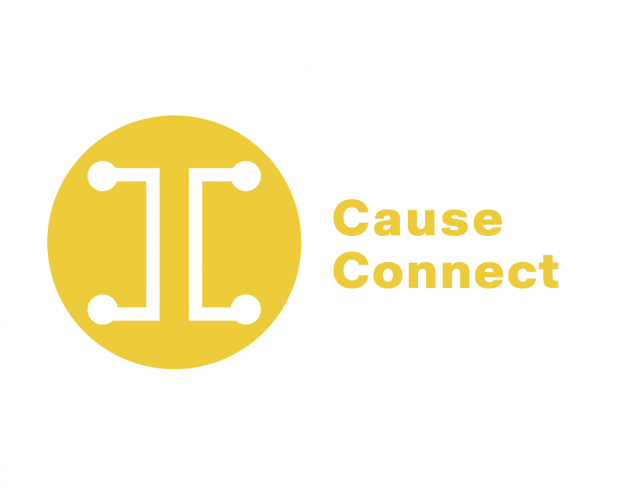 CauseConnect is a platform connecting the marketing and advertising industries with organizations that are facing disruptions in services and revenue.
If you work for an organization that needs help navigating the crisis, please fill out this form.
If you or your company would like to offer vulnerable businesses support through creative, media and brand services, please fill out this form.
Organizations looking to get support
Non-profits
Charitable organizations looking for brand, advertising and retail support.
When widespread physical distancing was enforced, the Girl Guides of Canada's door-to-door distribution model changed literally overnight. Suddenly it was no longer able to sell cookies. But retailers could, and some are: in Alberta, several essential stores, such as Canadian Tire, London Drugs and Save-On Foods have begun stocking its shelves with the iconic cookies. Girl Guides is asking that more retail partners in Ontario, Quebec and Eastern Canada step up and partner with the non-profit to give it a stronger physical, national presence. The sale of the proceeds go directly to the charity's programs and activities, from girls going on nature discoveries to camping and participating in science labs.
Contact Nuala Byles at bylesn@girlguides.ca.
Rethink Breast Cancer's mission is to educate, empower and advocate for young people worldwide who are affected by breast cancer through boldfaced campaigns, content, programs and resources. The organization, and many others like it, is facing several challenges during the current crisis: (1) fundraising events are being cancelled so there is a need to take them digital; (2) partnerships, such as cause marketing, heavily rely on retail support and since most retailers are closed for now, budgets are being slashed and non-profit collabs are being cancelled resulting in lost funds; (3) programming has had to pivot to be COVID-related and organizations like Rethink need the extra resources to make that happen, and (4) smaller charities that focus on support services vs. research are particularly vulnerable right now and need creative ideas to get the public's attention and support. 
Contact Tania Kwong at tania@rethinkbreastcancer.com.
Next Gen Men looks to redefine what it means to "be a man" by promoting positive masculinities, healthy relationships, and gender equity in schools, communities, and workplaces. The organization is a small nonprofit with am annual budget of less than $250,000. At the moment, youth program grants are uncertain, and social enterprise workplace revenue is effectively frozen. Next Gen Men is looking to add value virtually while building an audience that will support it through these times.
Contact Jake Stika at jake@nextgenmen.ca.
Good To Be Good Foundation is a grassroots, community-wide non-profit that advocates for humanity, gender equality, and the power of the giving spirit. It is committed to igniting social change and raising donations that support the long-term vitality of our partnered shelters, programs, and charities. As a volunteer-powered initiative, Good To Be Good serves the immediate and long-term needs of communities most impacted by social disparities and inequalities. The organization is asking for the industry to consider donating to its local aid relief for those disproportionately affected by COVID-19 impacts. It is mobilizing its resources and accepting new, unused donations all month. Every contribution will go towards its local, grassroots efforts and women's support, baby items, homeless shelter supplies, and feminine needs.
Contact Char San Pedro at goodtobegoodfoundation@gmail.com.
Movember exists to change the face of men's health – to help men live happier, healthier, longer lives. Since 2003, Movember has funded more than 1,250 men's health projects around the world, challenging the status quo, shaking up men's health research and transforming the way health services reach and support men. The organization is looking to develop a contingency plan to pivot its marquis November fundraising campaign should the current pandemic continues to impact fundraising events into the fall.
Contact Karli Kirkpatrick at karli.kirkpatrick@movember.com.
The UN is asking creatives around the world to create work that can "help in translating critical public health messages" and that will "engage and inform people across different cultures, languages, communities and platforms." The work should address one of the key messages from the UN: including Personal Hygiene, Physical Distancing, Know the symptoms, Kindness contagion, Myth busting, or Do more, donate. The organization will review the submissions on a continual basis and shortlist the work on an open-source microsite that will be accessible to brands, media, influencers, etc.
For more information and to submit work, click here.
Organizations (and people) looking to give support
Marketing services
Marketers and advertisers offering guidance on how to navigate business disruption.

The Canadian Agency Network (tCAN) network is now offering free advice to small, medium and large business and non-profits looking for help in navigating the impact on their organizations. The network is comprised of veteran marketers, including Frank Palmer, tCAN chairman, who have experience working through crises from the SARS outbreak to the 2008 recession. Businesses looking for a leg up can get access to the members, who will share communications aid, counsel and guidance on how to weather the coronavirus storm. 

Creative services
Agencies and creatives offering help in developing campaigns and branding. 

The studios have partnered on a charitable initiative called #CreativityForGood, which aims to help struggling organizations amid COVID-19 by offering free content development. Faulhaber Communications has also joined to help provide free PR to those organizations. So far, it has created an animated social video for Good Shepherd Ministries to help them drive donations for their work with shelters, and has put out a call for more orgs to reach out. Those that would like to access #CreativityForGood can apply through blackjet.ca/creativityforgood.

The creative consultancy has launched the "Here to Help" initiative, offering creative thinking to small and medium-sized businesses, as well as not-for-profits. The Toronto-based firm says it's looking to help vulnerable organizations come out of the crisis in a way that respects their COVID-19 budgets and realities. "We'll figure out a way to make it work financially for you, whether that's by a deferred payment, charging you a much reduced rate or in some cases not charging you at all," said Peter Shier, president of Naked, in a video announcing the program.

The independent Toronto-based shop, founded by managing director Mike Davidson and creative director Paul Riss, is offering its services to organizations in dire need of creative and strategic support. It's so far worked with the Boys & Girls Club of Canada, at no cost, as it launches a $10 million Emergency Appeal to help vulnerable kids and their families during this difficult time. Round has reduced its rates, and is also offering deferred payments and sometimes removing fees entirely.

Any NFP or community organization that requires help in design, marketing or digital can reach out to Stack Creative. The agency is offering pro-bono or at-cost help during these unprecedented times. The shop's main focus is digital with a secondary focus on more general creative. You can email them at hello@stackcreative.co.

Media space
Companies donating media space to vulnerable and disrupted businesses looking for awareness.

Local businesses from retail to restaurant now have the opportunity to promote their offerings, for free, across Captivate's OOH network. The media company is offering any type of small business with less than 50 staff the use of its screens in 10 Canadian and U.S. markets (Toronto, Atlanta, Boston, Chicago, Dallas, Houston, Los Angeles, New York, San Francisco, and Washington DC). The ads, which can promote things like food delivery and gift certificate purchases, will run between two to four weeks, with businesses asked to upload digital creative to Captivate's website here.

IAB Canada has launched a new initiative designed to help brands support NGO efforts during the COVID-19 crisis. Major publishers in Canada have agreed to donate their unused digital ad inventory over the coming weeks to NGOs such as Doctors Without Borders, SickKids Hospital and Kid's Help Phone. Any existing media buys, including those that were paused in March 2020, are eligible to be re-directed toward full or partial charitable support. This program will be effective until May 30. Current publishers signed on include CBC, Corus, Pelmorex, Kijiji, The Globe and Mail, Torstar, La Presse and Verizon Media.

Local businesses
Platforms that support small businesses in driving revenue.

Working within the confined spaces of her Toronto home, Devon Williamson (#1 Art Director in strategy's 2019 Creative Report Card) decided to channel her creative energy into a portal for small retail businesses to gather support from their regular (and future) customers. The Gift It Forward platform gives locals a way to pre-pay for goods and services, and while it only currently lists coffee shops and a design store, Williamson is looking to partner with bars, restaurants and hair salons. All of the profits will go directly to the business and Williamson is covering the fees for running the Shopify website.

Dedicated solely to restaurants, eQuoshift's Save Your Faves website was created by volunteers in the advertising, tech and hospitality sectors with the goal of preventing the collapse of food businesses in Toronto. People can purchase gifts cards from dozens of restaurants listed by neighbourhood, clicking through to any business website where they click and collect later.

Currently only available in Montreal, with plans to expand to Toronto, the Mainstreet platform was created by Cloudraker as a discovery app for people to find still-open local businesses in their neighbourhood. The directory is free to use and lists food, culture and beauty stores that offer delivery and pick-up services, as well as gift card purchases for future visits (when physical distancing measures have been lifted).