2020 Marketing Awards: Advertising Part II shortlist
The final day of the show has 26 agencies receiving nods across the remaining nine categories.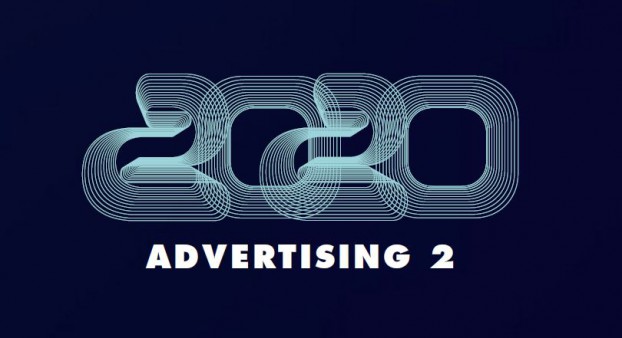 The fifth and final day of the 2020 Marketing Awards Week arrives with the biggest batch of finalists yet, with 26 agencies nominated in the second half of the Advertising category.
The shortlist below covers Branded Content, Digital, Direct, Film, Integrated Campaign, OOH, Press, Radio and Self-Promotion work, chosen by a group of advertising execs earlier this year.
The deliberations in the Advertising jury room were led by co-chairs Marilou Aubin of Lg2 and David Rosenberg of Bensimon Byrne.
Live jury members included: MSL Group's Nadia Beale; John St.'s Cher Campbell; Leo Burnett's Heather Chambers; Juniper Park\TBWA's Jenny Glover; FCB's Jeff Hilts; Rethink's Joel Holtby; The Township's Karen Howe; Wunderman Thompson Montreal's Brigitte Ledermann; DDB's Dean Lee; Arrival + Departure's Jeff MacEachern; McCann Health's Sean Riley; Ray's Terri Roberts; Publicis' Sann Sava; and Randy Stein (formerly of Grip).
The winners of the final categories will be announced at 3 p.m. EST on the Marketing Awards site, as well as strategy's digital and social channels.
| | | | |
| --- | --- | --- | --- |
| Client | Campaign | Agency | Category |
| Sleeman Breweries | "East Meets West" | The&Partnership | Branded Content |
| BMW | "Stage Your Driveway" | FCB | Out-of-Home |
| Chrysler, Dodge, Jeep and Ram dealer co-op | "Jeep – Halloween" | Publicis | Out-of-Home |
| CN | "CN100 – A Moving Celebration" | Sid Lee | Out-of-Home |
| Delissio | "Crust Paper" | OneMethod | Out-of-Home |
| East West Market | "Embarrassing Plastic Bags" | Rethink | Out-of-Home |
| Fizz | "The Internet in Print" | Ogilvy | Out-of-Home |
| GSK | "Buckley's 100th Anniversary Campaign" | Saatchi & Saatchi | Out-of-Home |
| Mars Wrigley | "Snickers Suit Swag" | BBDO | Out-of-Home |
| McDonald's | "Human Clock" | Leo Burnett | Out-of-Home |
| Metrolinx | "Billboard A Minute by GO Transit" | BBDO | Out-of-Home |
| Mtl Tattoo | "The Permanent Collection" | DentsuBos | Out-of-Home |
| Museum of Contemporary Art | "MOCA's Thinking Emoji" | Leo Burnett | Out-of-Home |
| New York Fries | "Big Haute Dog – Burberry" | Juniper Park/TBWA | Out-of-Home |
| Flight Centre | "Be Unbordered" | Married to Giants | Film |
| H&R Block | "Trust the Experts" | Sid Lee | Film |
| HydroSolution | "There are lots of things you don't know" | Cossette | Film |
| IGA | "Inseparable" | Sid Lee | Film |
| Maple Leaf Foods | "I'm Not Eating That" | Sid Lee | Film |
| McDonald's | "Is It Still A Big Mac? Redux" | Cossette | Film |
| Nestlé – Coffee Crisp | "Occasions" | McCann | Film |
| Orchestre symphonique de Québec | "Call Waiting" | lg2 | Film |
| The Globe and Mail | "Prepared" | Cossette | Film |
| UFA | "Never Ending Day" | C&B Advertising | Film |
| Visa | "Visa TIFF" | BBDO | Film |
| 5 Gum | "The Self Controller" | Momentum | Digital |
| Burger King | "Ghost Nuggets" | OneMethod | Digital |
| Egg Farmers of Canada | "It's Not Weird – Girlfriend" | Cossette | Digital |
| Fisherman's Friend | "Fish Tales" | Giants & Gentlemen | Digital |
| Fisherman's Friend | "Time Travel" | Giants & Gentlemen | Digital |
| IGA | "Tattoos" | Sid Lee | Digital |
| IKEA | "The Championship Plant" | Rethink | Digital |
| Les Producteurs de lait du Québec | "Interstitiel" | lg2 | Digital |
| Loblaw Companies – No Frills | "Hauler Aisles of Glory" | john st. | Digital |
| Mars Wrigley | "M&M's Finger Lickin' Good" | BBDO | Digital |
| Peace Collective | "#UnravelHate" | Zulu Alpha Kilo | Digital |
| PepsiCo | "Doritos Dinamita" | BBDO | Digital |
| Purelygreat | "Medieval" | FCB | Digital |
| Siaya | "Siaya" | Havas | Digital |
| SkipTheDishes | "Canadian Citizen" | Arrivals + Departures | Digital |
| Volkswagen | "Power to the People" | DDB | Digital |
| WestJet | "We Treat People Like People" | Rethink | Digital |
| Whirlpool – KitchenAid | "Mix 'N' Match" | Zulu Alpha Kilo | Digital |
| 13th Street Winery | "Subjectif" | lg2 | Direct |
| Kraft Heinz | "Pour Perfectly" | Rethink | Direct |
| McDonald's | "Friends Wanted" | Cossette | Direct |
| SingleCut Beersmiths | "Big in Japan" | Zulu Alpha Kilo | Direct |
| WestJet | "Flight Light" | Rethink | Direct |
| IKEA | "Bedtime" | Rethink | Integrated Campaign |
| Loblaw Companies – No Name | "No Name World" | john st. | Integrated Campaign |
| Unilever – Dove Men+Care | "Take The Time" | Ogilvy | Integrated Campaign |
| Farnham Ale & Lager | "A Bit Bitter" | lg2 | Press |
| Interac | "Halfsies" | Zulu Alpha Kilo | Press |
| McDonald's | "McMobile" | Cossette | Press |
| OLG | "Get That Lotto 649 Feeling" | FCB | Press |
| Carex Mini Storage | "25 Seconds, Bedroom, Gym" | Rethink | Radio |
| IKEA | "Voice Assistant" | Rethink | Radio |
| Loto Québec | "Dream Cruise" | Sid Lee | Radio |
| john st. | "Decksecution" | john st. | Self-Promotion |
| TA2 Sound + Music | "Get an Original Track" | Sid Lee | Self-Promotion |
| TAXI | "Strategy Jr." | TAXI | Self-Promotion |