2020 Agency Holiday Cards: part one
How are some agencies making the most of this year's unusually unfestive season?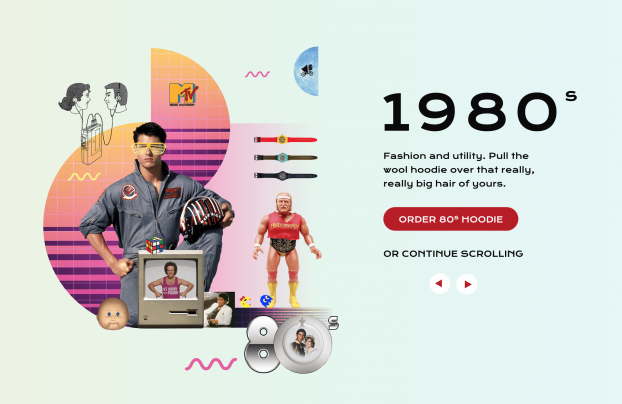 Now that December has arrived, the holiday cards and gifts (which, in a pandemic year, come mostly via the web) from Canada's ad agencies are beginning to roll in. Here are the ones strategy has received so far. Check back here again over the coming weeks to see all the ways the shops are commemorating the season. And if your agency has something festive to share, feel free to give us a shout.

Rewind to a time when the world seemed more kind
The '60s gave us pop art.
The '70s gave us Farrah Fawcett.
The '80s gave us MTV.
The '90s gave us the flip phone.
The '00s gave us Crocs.
The '10s gave us Gangnam Style.
The '20s, well, that's given us nothing so far.
Because, just like the 13th floor of an apartment building, we're gonna give 2020 a skip.
The fine folks at Giants & Gentlemen are all behind forgetting this year entirely. For their holiday gift, they're sending made-to-order nostalgic hoodies for anyone who wants to throw on a throwback.
Each sweater comes with a best-of-a-decade decal and are cruelty-free – meaning they show no evidence of this easily forgotten start of the decade we currently find ourselves in.
What are the holidays without a little bellyaching?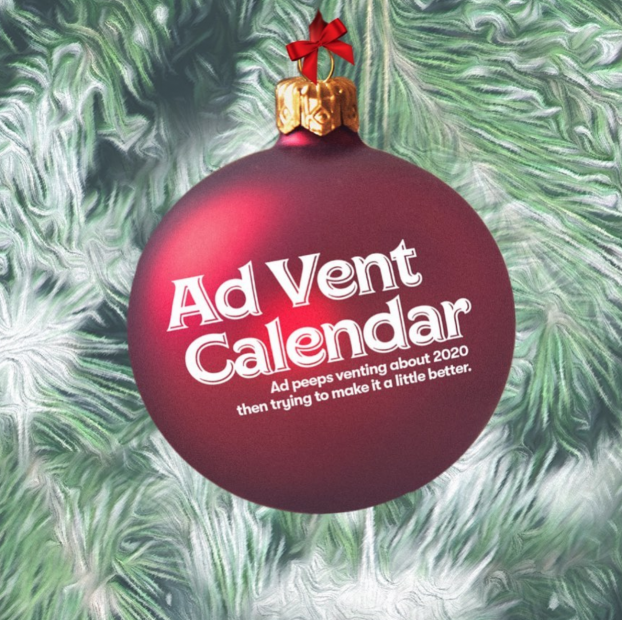 Fuse Create's gift is one that keeps on giving from the comfort of their homes, and yours.
Knowing that it would be a logistical nightmare to spread its holiday love to physical mailboxes this year, the agency came up with a social distance-friendly solution to give everyone a chance to do something they haven't been able to do in person for some time – complain.
They call it an Ad Vent Calendar. It's a countdown of ad peeps venting about 2020. Get it? And yes, nothing says "a creative agency did this" like a holiday pun!
Each day, up until Christmas, the shop has turned its Instagram account into a place people air pent-up grievances about a year we'd rather forget ("here, here!" say Giants & Gentlemen).
The silly (and sometimes sweet) social posts also give back in some way or another once they're "opened up."
On the 2nd day of Christmas, for instance, an exasperated complaint about the arrival of murder hornets came with a donation to a bee sanctuary. On the 3rd day, an attempt to take Jeff Bezos down a peg for getting even richer during a pandemic came with a list of local Toronto businesses to support. And so on and so forth.
Face coverings only a Christmas fanatic could love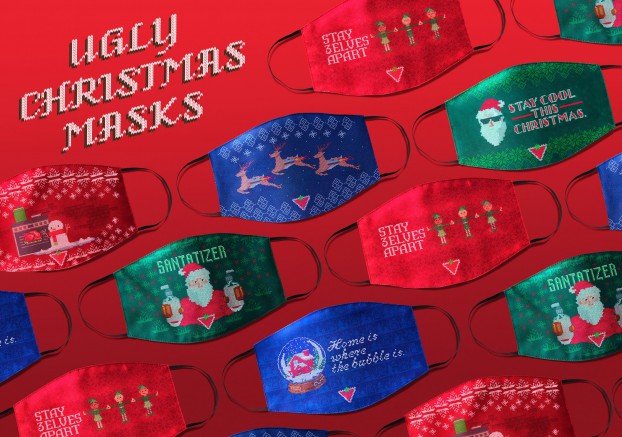 Finding a face mask to match your outfit is easy. Not so much when that outfit includes an ugly Christmas sweater. So we're giving mad props to Taxi and client Mark's for giving us something we never thought we'd ever need: ugly Christmas masks.

The two collaborated to create unsightly mask designs so cheesy that you can't help but want one.

In fact, you'll probably want to collect them all, from the "Home is where the bubble is" stitching to the hand sanitizer-donning "Santatizer" Clause. But you'll have to hurry, because today is the last day Mark's is letting people comment on its social posts for the chance to win one of these matchy-matchy masks.