The 2021 AToMiC Awards shortlist revealed
Over 40 campaigns are in the running for a medal in this year's virtual awards.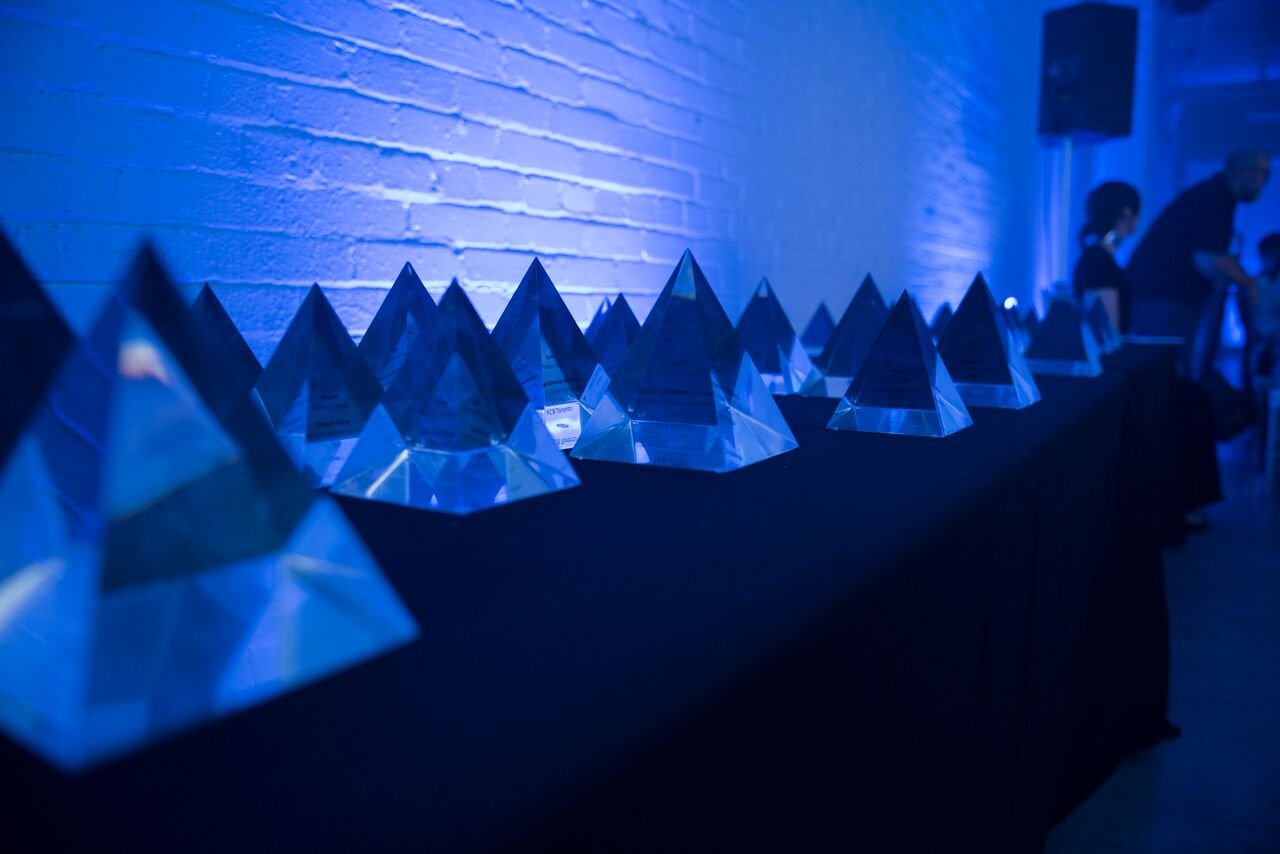 The live virtual judging is now complete, and strategy is able to reveal the campaigns in the running for a medal at the 2021 AToMiC Awards.
Now in its 10th year, AToMiC recognizes status quo-changing work spanning advertising, technology, media creativity and content from brands, agencies, media players and producers alike.
The full list of nominees, in alphabetical order by campaign name, can be found below.
This year's winners will be announced virtually on April 13 in strategy's newsletter, magazine and social channels. The Gold-winning ideas and strategies will also be featured during the AToMiCon conference, reimagined this year as a webinar series running bi-weekly Mar. 30 to April 15. More info on AToMiCoN can be found here.
| | | |
| --- | --- | --- |
| Campaign | Client | Agency |
| #PausetoRemember | HomeEquity Bank | Zulu Alpha Kilo |
| A Brand You Can Feel | CNIB | Zerotrillion |
| ADCC All-Nighter Webathon | Advertising and Design Club of Canada | Zulu Alpha Kilo |
| America The Beautiful | Unilever (Dove) | Ogilvy |
| Baby Proof Spotify Ads | IKEA Canada | Rethink |
| Cal for Cal | Michelob Ultra | FCB |
| Canada Day Games | Hudson's Bay Company | FCB |
| Cards For All | London Drugs | Rethink |
| Catch the Scam | HomeEquity Bank | Zulu Alpha Kilo |
| Cattle | WestJet | Rethink |
| Connoisseurs | Cheez-It | Leo Burnett Toronto |
| Courage is Beautiful | Unilever (Dove) | Ogilvy |
| Dairycraft | Dairy Farmers of Ontario | No Fixed Address |
| ESCape Abuse | Interval House | UNION |
| Feeding Imagination | Campbell Company of Canada | Zulu Alpha Kilo |
| Financial Fairness | BMO | FCB |
| Give a Sit | Procure Foundation | Rethink |
| Greatest Outback Of All Time (GOOAT) | Subaru Canada | Zulu Alpha Kilo |
| Halloween | YWCA | FCB |
| Hard Party Prime Minister | Mike's Hard Sparkling Water | FCB |
| HBC Animal Crossing | Hudson's Bay Company | Cossette Media |
| Heinz on Film | Kraft Heinz Canada | Rethink |
| Hellmann's vs. Virtual Food Waste | Unilever (Hellmann's) | Ogilvy |
| HIV+ Episodes | Casey House | Bensimon Byrne / Narrative / OneMethod |
| Ketchup Puzzle | Kraft Heinz Canada | Rethink |
| Lights Off | Casper | lg2 |
| Living Radars | Société de l'assurance automobile du Québec | lg2 |
| Make It Canadian | Molson Coors | Rethink |
| Moons of Madness – Cyrano Story | Funcom | The Humanise Collective / Alice & Smith |
| Not For Lease | Roncesvalles Village BIA | The Local Collective |
| Open Mike's Comedy | Mike's Hard Sparkling Water | FCB |
| Project Understood | Google AI / Canadian Down Syndrome Society | FCB |
| Pumpkin Spice KD | Kraft Heinz Canada | Rethink |
| Remembrance Island | Royal Canadian Legion | Wunderman Thompson Canada |
| Rolling Paper Straws | Truss Beverages | Rethink |
| The Burger Man Hunt | A&W Canada | Rethink |
| The D Cut | Unilever Entertainment (Dove) | Shaftesbury |
| The Dear Everybody Agreement | Holland Bloorview | Forsman & Bodenfors |
| Trojan & Chill | Trojan Canada | Forsman & Bodenfors |
| Twivi | Twivi | No Fixed Address |
| Unapologetically Human | Kruger Products L.P. | Broken Heart Love Affair |
| Up For Adoption | Wendy's / Dave Thomas Foundation For Adoption | McCann Canada |
| Veryvell | Truss Beverages | Rethink |