2021 Design AOY Silver: Lg2′s brand experience touch
CEO Claude Auchu on why his agency has evolved to be in the business of "progress, sustainable growth and brand experience."
This story originally appeared in the Fall 2021 issue of strategy.
By Will Novosedlik
When you ask Claude Auchu, partner and CEO of Lg2, what business he is in, he pauses to consider the question. It's not as straightforward as it sounds, because what began in 1991 as an ad agency is now a creative enterprise that defies traditional classification.
So in an effort to capture the nature of his business in a few words, he offers three answers: "We're in the business of progress. We're in the business of sustainable growth, powered by creativity." And then, "We are in the brand experience business."
While this may seem like an indecisive response, there is logic to it. It used to be that, to an agency, everything looked like an ad. "[But] nowadays, a brand experience is multidimensional. It is built in layers, and we must be prepared to respond to any and all of them." In such a multilayered universe, sustainable growth means being multidisciplinary. So, yes, Lg2 does advertising. But it also does architecture, product and service innovation, UX/UI, graphic design, and business consulting.
Today, Lg2 has a Digital Experience group that consists of more than 40 UX and UI specialists who, as the "engine," work across all departments from architecture to production. According to the shop, its digital experts work in tandem with the strategy team and design talent to "turn great ideas into irresistibly engaging experiences," from installations to mobile apps. Some of Lg2's most awarded campaigns from the last year are products of this collaborative design-meets-digital process, and include the "Living Radars" and "The Crossing Fence" stunts for SAAQ and the "Hydro Express" interactive gondola for Hydro Quebec.
Another way in which Lg2 is demonstrating its commitment to its sustainable growth is with its recent move to Technopôle Angus, the first diversified green neighbourhood in Quebec. All the buildings in this east Montréal neighbourhood, including Lg2's new headquarters, will be LEEDS ND platinum certified, complete with accessible public transit, bike paths, a BIXI station and EV charging hubs.
"Going to Angus, we saw a fit with the values of a neighbourhood," explains Auchu, "and an opportunity to design and build from scratch a building, which would contribute to a healthier, more eco-friendly workplace for employees and clients and have a positive impact on the urban environment." In light of the three answers Auchu gave when asked what business the agency is in, this is one of the things that Lg2 means by "progress."
For the two years leading up to 2020, Lg2 experienced 20% year-over-year growth. But since August 2020, that number has jumped to 34%. Growth in terms of new clients has come from essential products and services, especially in CPG, as well as categories that became critical during the pandemic such as telecom.
There has also been no shortage of industry recognition, with Lg2 winning 198 awards since Sept. 2020 – 101 national, 73 local and 24 international. Along with all that, Lg2 was named one of Canada's Best Managed Companies for its strategic planning capability, governance, transition and succession plans, entrepreneurial culture and innovation.
"We've always been on a perpetual quest for the better," says Auchu. "For the last 30 years we've demonstrated that in the areas of advertising, promotion and graphic design. But in the last five years, we've shifted to a more future-proof plan of growing in different markets and areas [like] product and service innovation [and] e-commerce. With this more robust, diversified model… we're excited about the next 30 years."
New business
Lassonde, Danone, Mondou, Exceldor, Beneva, Norda, La Cuvee, Simplex, Englobe
Offices
Montreal, Toronto, Quebec City
Staff
399
Design AOY cases
1. After Stefano Faita, a celebrated Italian chef from Montreal's Little Italy, successfully entered the retail space with his signature tomato sauce, his next step was to launch a pasta line. Lg2 helped the chef's new SKU stand out in a sea of traditional blue and green packaging by choosing a bold red hue. The agency also created distinct typographies, carefully chosen to represent the different pasta cuts, from skinny spaghetti to flat linguine.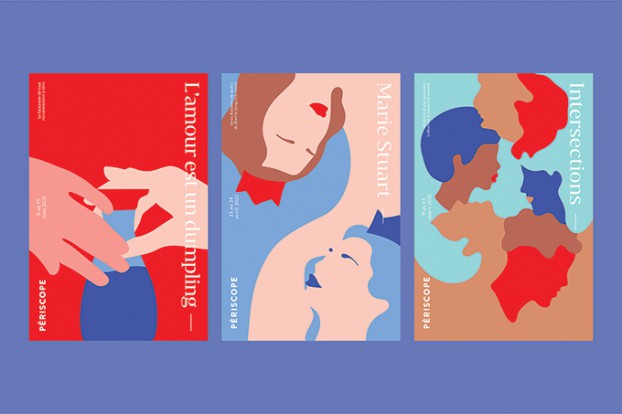 2. Gentle, warm colours, outlined faces and bodies, and soft curves provided the background for different plays and activities taking place at the Periscope Theatre. The design idea was to break away from the photographic style used by other theatres and instead use a more sensitive visual language.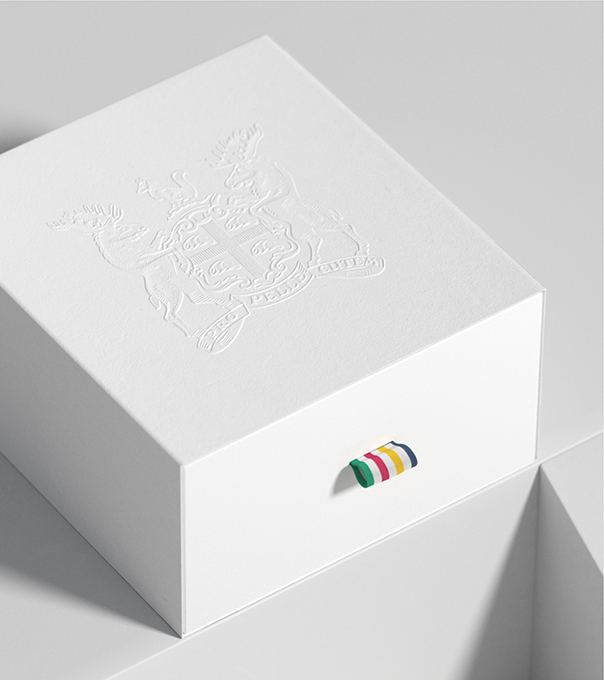 3. To bring Hudson's Bay's new "Live a Colourful Life" platform to life in stores and beyond, Lg2 created a flexible design system that used the brand's iconic stripes as a visual endorsement on every single piece of creative.