Helping brave brands grow
Rain cuts through the clutter to help clients succeed
In today's saturated marketplace,the only way for brands to grow is by offering up something unique, unexpected, and truly valuable.
Or, as Rain CEO John Yorke says, "Growth requires being brave enough to do things differently and not just follow the crowd. Doing it like the other guys just won't cut it."
The agency – with offices in Toronto, Calgary and Vancouver – collaborates with clients of all shapes and sizes looking to break through, differentiate, and stand out. Leading with strategy, Rain works with them to find the best and most efficient way to do this – be it in new brand positioning, evolved design, campaigns, or reimagining owned properties such as in-store, web and social.
Rain put this approach in gear when it took on the Freedom Mobile account in 2017. Rising from the ashes of the former Wind Mobile, Freedom offered Rain and client Shaw Communications a chance to take a swing at the big three telcos. As history has shown, challenging the telecom triopoly is a blood sport in this country. It takes a scrappy outfit to wade into that battle.
With Freedom under its belt, Rain – which has 40 staff and reaches out to its network of creatives as needed – began to attract other brands looking to prove they are truly different.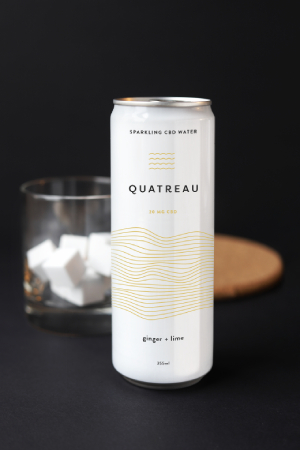 It helped Meridian Credit Union develop and launch Motusbank, a digital bank that helps younger Canadians be more empowered financially. The fintech views customers not as clients, but as members, encouraging constant feedback and using it to shape its offers. Rain helped develop positioning, name, logo and overall design.
"We took a step back to understand the white space," says chief strategy officer Laura Davis-Saville. "We always start by working to understand what is the real opportunity to differentiate based on what we want to achieve. Creative then stems from this foundation."
Rain also helped the Alberta Securities Commission breakthrough to Gen Z, a new at-risk audience for investment fraud, with a unique campaign and digital tool.
"Research showed that investment fraud is growing among younger Albertans," says Davis-Saville. "So we developed a bold campaign featuring a chatbot that TikTok influencers used to educate people 18 to 30 about the problem."
It was a unique way to go to market for a financial organization that had been quite traditional. Davis-Saville continues, "We saw huge pickup from the press and amazing engagement scores. Those are the rewards for being brave enough to do things differently."
Bravery is especially essential for brands in nascent categories. Davis-Saville is particularly proud of Rain's work for Canopy Growth Quatreau, Canada's first CBD sparkling water, which launched in 2020. The agency collaborated on developing and branding the product that can deliver "the buzz without the guilt" to health-conscious consumers. "We did everything from deciding who the product would be for, to positioning, naming, and brand identity," she says.
And then there's Entomo Farms, North America's largest cricket farm. "They wanted to develop a B2C brand that would help ease people into cricket products because there's obviously a big resistance," Davis-Saville explains. "So to increase consumer interest, we developed a line of family-friendly snacks infused with cricket-protein powder – a great source of protein, very sustainable and good for the planet."
To overcome consumer reluctance, Rain named the brand Actually Foods and built its positioning and story around the notion of being 'Actually' delicious, 'Actually' sustainable, and 'Actually nutritious.' "We got to sit on the tasting panel as they developed the product," Davis-Saville continues. "We dig deep with our clients and get involved in not only the branding, but also the product development, because they're so intertwined."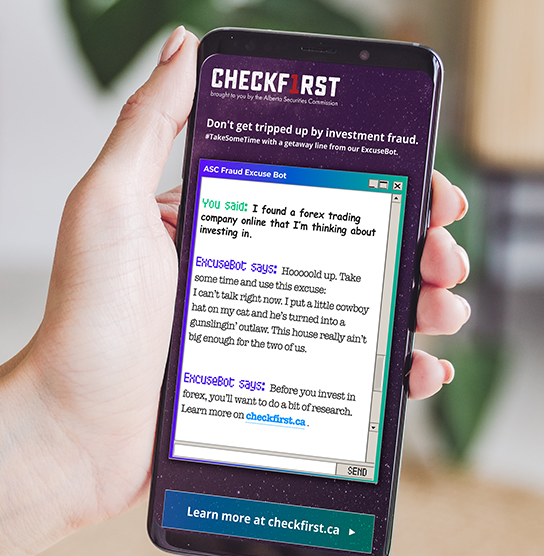 Rain has brought its growth philosophy to large clients including Ontario Toyota Dealers, Stanley Black & Decker, and Centennial College, for which the agency is launching new brand work this year. Elsewhere, recent wins include the Yale Medicine, the Joseph Brant Hospital Foundation, and the Government of Canada.
Whether it's a new brand in an emerging category or an established brand looking to accelerate growth, Rain inspires them to challenge the status quo and prove they offer something no other brand can.
CONTACT:
John Yorke
CEO
johny@rain43.com
The Indie List:
Zulu Alpha Kilo: Colouring outside the lines
Arrivals+Departures: Seeing what others don't see
Agnostic: Consumer-driven solutions win the room
Doug&Partners: The difference intellectual diversity makes
Art & Science: Leading the transformation
G&G: A decade of rewards from risk
Labour: Rebranded agency puts innovative model to "work" for brands
Round: Small is beautiful. And effective.
Here Be Monsters: Helping brands navigate unchartered waters