Creative Report Card 2022: Rethink's big hairy audacious goals
How the agency pumps out work that gets noticed (and puts it at the top of the CRC).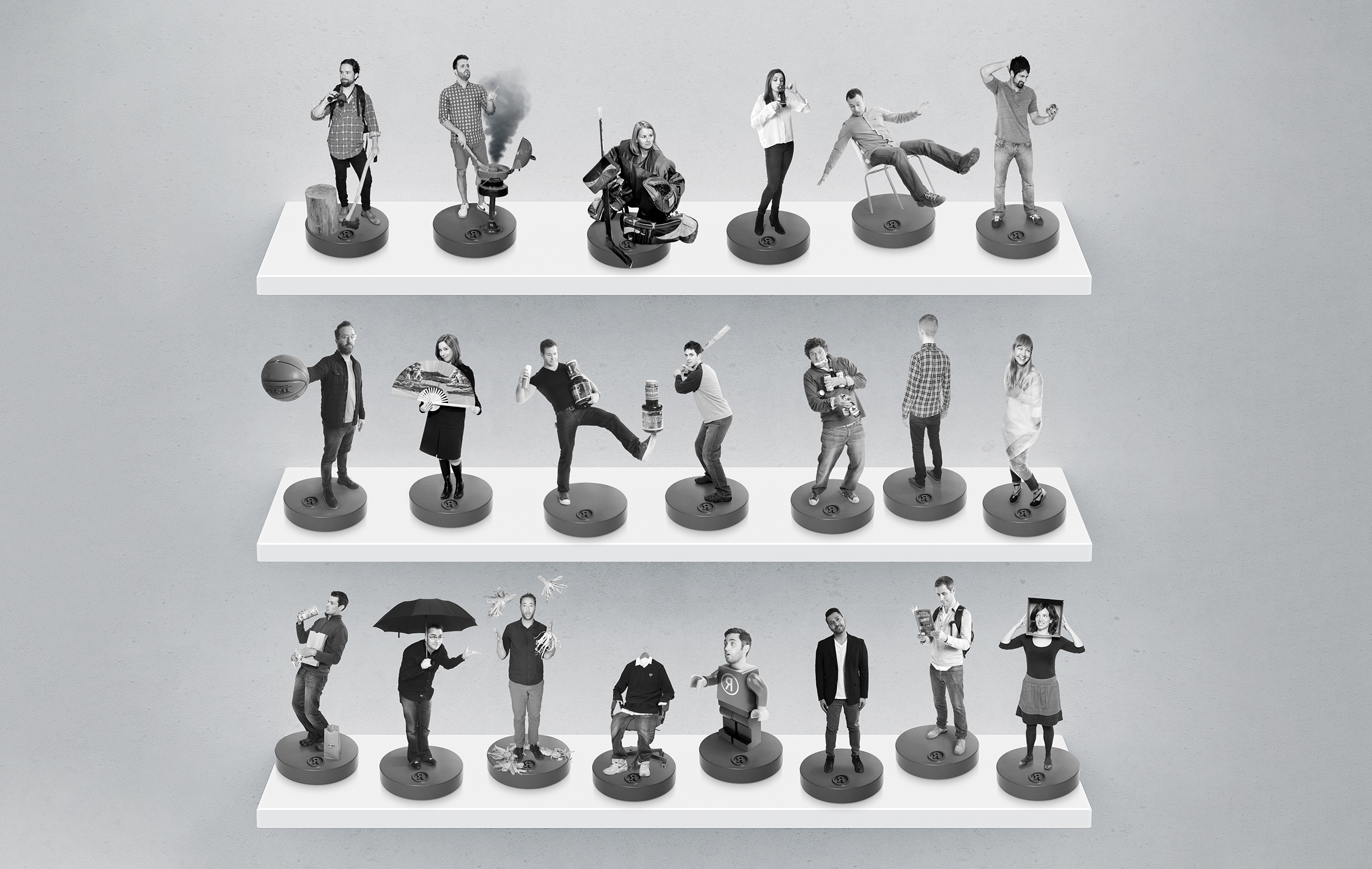 This week, we are taking deeper looks at what got the country's top creatives, strategists, agencies and brands to the top of the 2022 Creative Report Card. Check out the full coverage here.
By Will Novosedlik
This story was originally published in the 2022 Spring issue of strategy magazine. 
With the number of trophies that Rethink takes home each year, you'd think awards are all the agency cares about. "That's just not true," says Aaron Starkman, national CCO and managing partner, Toronto. "What we want to do is make the most talked about work in the world."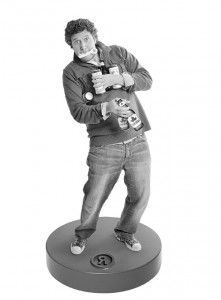 There's two ways to do that. One is to enter a truckload of creative awards shows. Check. The other is to make work that's so compelling it generates a truckload of earned media. Check, check. Either way, it means doing the best work you've ever done, over and over again. No pressure.
When it landed at #1 on last year's Creative Report Card (CRC) Agency list, Rethink talked a lot about the creative process that gets it to such great work. The agency calls it the "1 or 100" method. By that, it means that your best idea may be your first or your 100th, but you won't know what's the best until you've come up with 100.
One of the most common mistakes creatives make is to hit on an idea and fall so in love that it actually becomes a barrier to generating anything else. You end up polishing it to perfection when what you should be doing is pushing yourself to explore as many ideas as possible. They can be rough. In fact, they should be rough. Because you can polish them later.
The "1 or 100" process forces you to be divergent at the beginning and then proceed through various stages of elimination and validation until you arrive at the strongest possible outcome. When done with discipline, it yields very compelling results. But this approach has long been understood by creative practitioners, if not often adhered to.
There must be something else behind Rethink's perennial success. Turns out there is: a rigorous dedication to culture. Rethink is obsessed with it, constantly tinkering, tweaking and – not to put too fine a point on it – rethinking it. "You could say that 'rethink' is our one-word business model," quips Starkman, who landed in the #1 spot on the CCO list (new to the Creative Report Card).
The agency has set a high bar for itself. And the leadership team has implemented a set of checks and balances to keep setting the bar even higher. One of those "checks" is a bi-monthly creative directors' meeting. "These meetings are attended by every creative director in the company," explains Starkman. "All the CDs share tips and tricks on how to make the work better, how to make each other better. This has been in place since day one. It's been especially helpful during the pandemic when we're not seeing each other face- to-face. Every year we set a 'BHAG' (Big Hairy Audacious Goal) and now every meeting begins by restating that goal, just to keep us on track to meeting or surpassing it."
Four times a year, at its so-called "Creative Meeting," every single creative at Rethink congregate to share work, from little acts to packaging and broadcast spots, adds Starkman. "The reason we share everything is because we don't want be an agency that wins a Cannes Lion or an Effie here and there with one or two clients. We want best-in-class work going out the door every single day, no matter the budget or the medium. The most important thing to us is to set the conditions for the whole company to create a lot of great campaigns for all of our clients."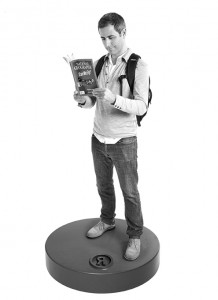 The agency makes liberal use of Slack channels as a platform for sharing inspiration. For example, there's "act school" for sharing best in class "acts" (not ads) from around the world. Then there's R+D day, where the whole agency gets a brief and works on it for one day, breaking out into small groups of creative, strategists and account people. According to Starkman, some big ideas have come out of there that have won Lions and Effies.
Then there's onboarding. Every new recruit gets a Rethink the Business of Creativity book (written by the agency's co-founders) on day one, and Starkman and fellow managing partners Caleb Goodman and Sean McDonald try to meet every new hire across all three offices within the first week of their start date. In that meeting, partners share the company mantra of "people, product and profit" – in that order – and give the hire a taste of what it's like to be a Rethinker.
These investments in company culture have been more necessary over the last year than ever before. Rethink started 2021 with 200 people. It ended the year with 300. From an onboarding perspective alone, that's almost one new hire every three days. To instill and maintain the culture with that volume and frequency of hires demands the type of cultural discipline described above. And it will come in handy as the agency plans to open a New York office. "As we scale, it's more important than ever to strive for excellence," says COO Goodman.
"While the firm has been working with U.S. clients for a while now, the volume has reached a point where it makes sense to be physically and legally located there," adds Goodman. Rethink's CSO McDonald agrees, adding that "we're very proud to be a Canadian agency with global reach, but since New York is one of the most significant capitals of the business it makes sense for us to have a presence there."
McDonald – who landed at #1 on the Planner list – goes on to explain the new office will help it pursue the types of brands and clients it wants to work with. "I think New York gives us a broader playing field… Plus, rather than take a 'build it and they will come' approach to opening an office down there, we're very much taking a 'come and we will build it' approach," adds McDonald. "We're already very active in the U.S. market for clients like Kraft Heinz and Molson Coors. A lot of agencies open in the States and they're just going hunting. They're hoping that by being there they can build a valuation of their agency that makes it more attractive as an acquisition. We have absolutely no interest in that. This is a humble expansion so that we can pursue relationships that get us to great work."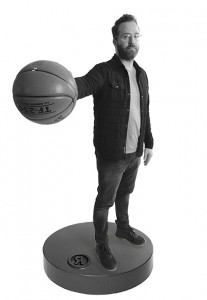 And when it comes to great work, this past year has been no exception for Rethink. It was hard to miss the IKEA "Our Little World" campaign, anchored by an epic special effects spot that aired on TV and online. It focused on sustainability – an attribute baked into IKEA's business model – to deliver the message that every little action we take in our own little worlds (i.e. our homes) makes the whole world a better place. It was followed by instruction manuals that show consumers how to repurpose their furniture instead of throwing it away. It later distributed reusable containers to restaurants that did take-out during COVID. And it used the term "Black Friday Savings" to mean saving the environment instead of saving money.

For Heinz Ketchup, Rethink linked the brand's signature slow- mo pour with the slow-moving traffic experienced by people heading to cottages for the weekend. Knowing that cottagers resort to the Waze app to look for alt routes to avoid traffic jams, Kraft Heinz utilized the platform to target people stuck in weekend traffic across Canada. If your car was moving at the same speed as Heinz Ketchup (0.045km/h), you were targeted with an offer for a free bottle of the iconic red condiment.

If these campaigns are the result of Rethink's cultural discipline, then the agency is doing something right. Having set the bar so high, keeping it there requires the kind of long-term vision you don't often see in agencies. "We have a plan," says McDonald. "That may sound simple, but in my experience, I have not seen agencies have a plan for themselves. They have conversations about profit and loss, new business wins and Christmas parties and such. But if we went around an agency event and said, 'What's the plan for your agency this year?' I'm not sure we'd get too many considered responses."