2022 Marketing Awards: The Advertising shortlist revealed
Here are all the campaigns in contention for an award (or more) in this year's show.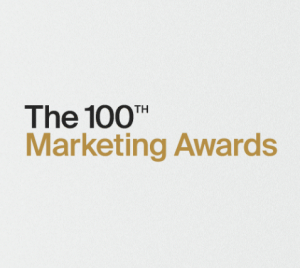 The fifth and final Marketing Awards shortlist is out.
The finalists are revealed just as the Advertising jurors emerge from a four-day judging bonanza where they decorated creative campaigns with Gold, Silver, Bronze and, possibly, Best of Show honours. Those deliberations were led by co-chairs Zak Mroueh of Zulu Alpha Kilo and Alexis Bronstorph of No Fixed Address.
All of the winners will be awarded at the live show in Toronto on June 15, with more details to come.
In case you missed it, check out the Design, Multicultural, Craft and Public Service Advertising finalists that were announced each day this week. And for more information about the awards program, visit the website here.
Advertising shortlist
| | | |
| --- | --- | --- |
| #TapeOutHate | Anomaly | Budweiser |
| 20th Anniversary | John St. | John St. |
| 5G OF THE FUTURE | Sid Lee | Vidéotron |
| Ability Signs | Rethink | Décathlon Canada |
| Aisles of Glory: Legends of the Haul | John St. | No Frills |
| Awards Gone Wild | Zulu Alpha Kilo | Zulu Alpha Kilo |
| Becoming An Investor | Leo Burnett | TD Bank |
| Beyond Bait | Rethink | A&W Canada |
| Book Human | Broken Heart Love Affair | Internova Travel Group |
| Braille Box | Rethink | Purdys |
| Bublé Drops | Edelman | SodaStream |
| Caramilk Secret Confirmed | Ogilvy | Mondelez |
| Colour Spoilers | Sid Lee | Lowe's |
| Don't Get Milked | Zulu Alpha Kilo | Ratesdotca |
| Drink From The Cup | Rethink | Molson Canadian |
| Eat Joy | Cossette | Vachon |
| Frill Blaster Pro | John St. | No Frills |
| Get Buckets | Anomaly | ABinBev – Michelob Ultra |
| Globes Apart | FCB | Air Canada |
| Grand Openings | Cossette | McDonald's |
| Green Screen Shirt | Zulu Alpha Kilo | Harry Rosen |
| Heinz Bottleneck | Rethink | Kraft Heinz Canada |
| Heinz Crowdsauced | Rethink | Kraft Heinz Canada |
| Heinz Hot Dog Pact | Rethink | Kraft Heinz Canada |
| Heinz La Tomatina Ketchup | Rethink | Kraft Heinz Canada |
| Hey, Wendy! | McCann | Wendy's |
| Hockey For All | Rethink | Scotiabank |
| Hockey Night In Canada, Multilingual Edition | Rethink | Molson Canadian |
| Invest in Yourself | The Local Collective | Pink Cherry |
| Jeep – Charging Billboard | Publicis Montréal | Stellantis Canada | Jeep |
| Ketchup+ | BBDO | PepsiCo – Doritos |
| Lifegiving Light | Wunderman Thompson | HSBC Bank USA |
| Made With Heinz | Rethink | Kraft Heinz Canada |
| Naming Rights | No Fixed Address | Little Caesars |
| National Magazine Awards | Rethink | National Magazine Awards Foundation |
| New Year's Gathering | Lg2 | Mondou |
| Nissan GT-R NFT | TBWA\Juniper Park | Nissan |
| Notes IPA | Zulu Alpha Kilo | SingleCut Beersmiths |
| Orders of Sacrifice | Zulu Alpha Kilo | HomeEquity Bank & Royal Canadian Legion |
| Our Little World | Rethink | IKEA |
| Pack Sustainably | Rethink | IKEA |
| Ratesdotca Launch Campaign | Zulu Alpha Kilo | Ratesdotca |
| Retire in the Home You Love | Zulu Alpha Kilo | HomeEquity Bank |
| Slow | Rethink | Kraft Heinz Canada |
| Sustainable Platform | Rethink | IKEA |
| The Cristiano Bottle | Rethink | IKEA |
| The Museum of BS | Ogilvy | KOHO Financial |
| The Muskoka Chair Crash | Public Inc. | LCBO |
| The ScrapsBook | Rethink | IKEA |
| The Trophy / The Athlete | Sid Lee | IGA (Sobeys) |
| Tough Turban | Zulu Alpha Kilo | Pfaff Harley-Davidson |
| Un-Wreck The Future | Broken Heart Love Affair | MadeGood |
| Wait For Heinz | Rethink | Kraft Heinz Canada |
| Weighted Napkin | John St. | Boston Pizza |
| Wonderful Humans | TBWA\Juniper Park | Nissan Canada |
| Work Remote Newfoundland and Labrador | Target | Government of Newfoundland and Labrador |