National Bank picks Lg2 as its new AOR
Both the Toronto and Montreal offices will work on helping the bank realize its growth ambitions.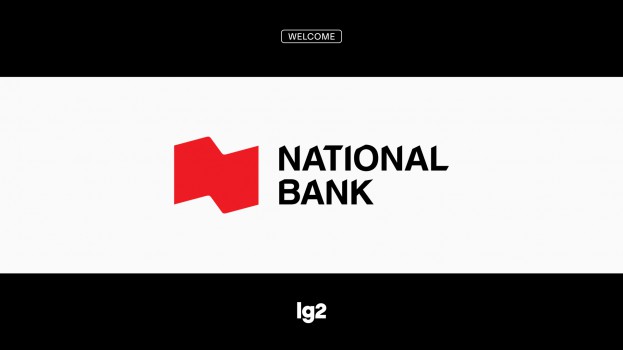 National Bank has named a new creative agency of record, selecting Lg2 following a competitive RFP.
Lg2′s Toronto and Montreal offices will split the mandate, which requires a broad range of brand experience expertise as the bank better tries to position itself to reach current and potential new clients, as well as its own employees and the communities where it is active.
The bank's ambition is to "explore new horizons and accelerate…growth across the country," according to Paula Badran, VP of branding for the financial institution.
"In the past few years, we've solidified our brand's foundations," she adds. "Lg2 is a transformational partner, with the integrated capabilities and talent to inject new energy into our creative product and position our brand even more solidly."
The bank holds $387 billion in assets, as of July 31, and together with its subsidiaries is the country's sixth largest bank. It has more than 28,000 employees nationwide.
"Our new partnership brings together a creative and entrepreneurial mindset and a shared momentum for our mutual ambitions for the future," says Jeremy Gayton, partner and president at Lg2 Toronto. "We are very excited to support the bank on a national level as it continues to evolve in the coming years."
Sid Lee had previously handled both creative and media for the bank, though it did not participate in the RFP. However, Sid Lee Media provides its buying and planning services through a partnership with Omnicom Media Group, and National Bank has renewed the network's media mandate as part of the same RFP. It will be serviced by a dedicated team from across OMG that will work in close collaboration with Lg2.