Sleep Country links a good rest to school success
A "scholarship" to get a new mattress is part of an elevated back-to-school push promoting better sleep for post-secondary students.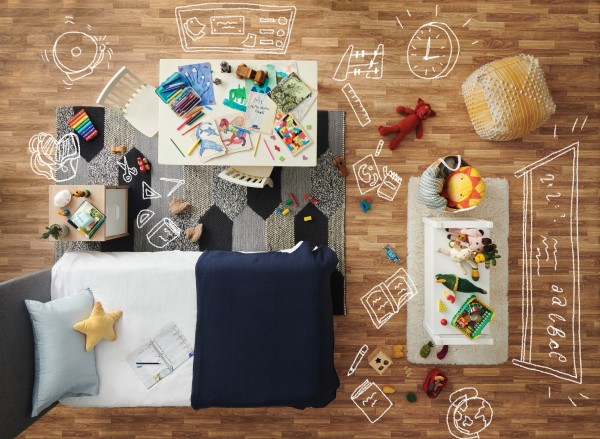 Sleep Country Canada has been spending September trying to help students rest easy and stay healthy, an effort it is continuing by putting its own spin on a scholarship.
The "Mattresship," launching today, will give post-secondary students a new mattress instead of tuition funds. Those who think they are deserving applicants are able to make their case by Oct. 5, and Sleep Country is getting the word out with a TikTok content creator push.
This is part of the retailer's back to school campaign, the first of this magnitude with full production, paid media, marketing, PR and social. TV launched in late August, but the bulk of the campaign is digital-first, with a strong push through Meta and Google.
The campaign has been positioned around the idea of sleeping deeper, dreaming bigger, and getting good grades as a result, says Mangala Rao-D'Sa, SVP of marketing and digital at Sleep Country Canada.
She tells strategy that while Sleep Country has done some advertising during back to school, this time it is really honing in on the power of sleep and how foundational it is to educational success. That ties into other ways Sleep Country has been elevating its communications with all Canadians, as a partner to help them get all the benefits that come with better sleep, though this campaign features a slightly stronger focus on the health messaging.
The latest effort's CSR component amplifies that concept as well: a donation of $100,000 to the Canadian Mental Health Association to support youth for the new academic year, particularly as it relates to getting proper sleep, and peer support. Sleep Country began its relationship with CMHA in March around World Sleep Day.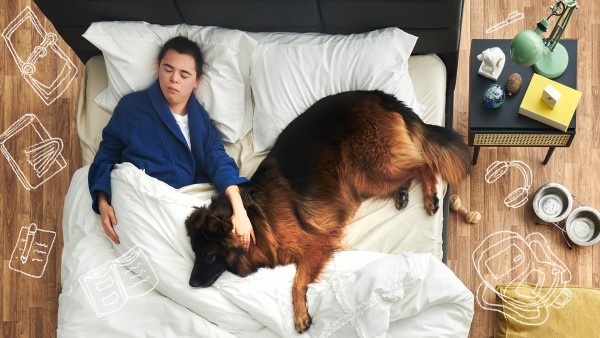 The average mattress purchase is every five to seven years, Rao-D'Sa explains. So while it makes sense to target post-secondary students – who may be leaving the home and buying a mattress for the first time – she says that "part of our success is creating awareness among all customer groups" so the retailer is also top of mind for the next time they are in the market for a new bed. Other efforts to engage younger buyers include campaigns starring tennis player, Bianca Andreescu.
The brand is also coming alive for the first time on TikTok to appeal specifically to college and university students heading back to campus this fall, and activating on the platform as part of the retailer's aggressive digital push.
Rao-D'Sa says the "Mattressship" idea has legs, as post-secondary students are getting fewer than seven hours' sleep, and word has to get out about them burning the midnight oil and its deleterious effects on their academic performance.
Publicis Canada led on the creative concept and production, Abacus and Sophomore led on paid media and North Strategic led on PR and influencers.
"We definitely invested greater dollars in our Q3 campaign," Rao-D'Sa says.