Fresh food drives strong Costco earnings
The retailer is also hitting all-time highs in membership renewals as consumers "trade the same" amid inflation.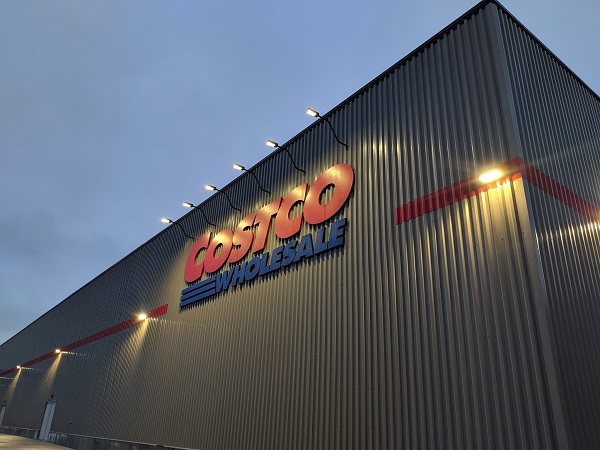 Costco is reporting solid Q4 numbers spurred by strong fresh food sales, particularly over the last two years.
Net sales for Q4 increased 15.2% to $70.76 billion as compared to $61.44 billion reported last year in the quarter. Net sales for the fiscal year increased 16% to $222.73 billion, from $192.05 billion last year.
The retailer is reporting a 13.4% comparable sales increase across its 107 Canadian stores. Ecomm, meanwhile, was up 7% for the 16 week period.
In its earnings call, Costco CFO Richard Galanti noted that food categories "are in good shape," particularly fresh foods, which saw an "enormity of improvement" in its bottom line, in which over two years, it had 20% and 30% growth.
According to Galanti, the best-performing core categories in the quarter were candy, frozen, kiosks, tire, lawn and garden, jewelry, toys, bakery and deli. He even boasted it has "a handful of billion-dollar SKUs."
SG&A activity was up 6.5% versus the quarter prior, but the company did not provide marketing guidance.
The company's supply chain has improved a little, including on-time deliveries, he notes. There was less promotional activity in consumer electronics because of shortages of chips.
Private label penetration for its Kirkland Signature, only grew 1% compared to a year ago.
According to Galanti, in an inflation environment, what it's seeing is that consumers are "not trading down. They're trading up or certainly trading the same."
Costco is reporting membership fee income came in at $1.327 billion, up $93 million on a reported basis. And it says Executive members now represent over 44% of members and just under 72% of worldwide sales.
"In terms of renewal rates, we again hit all-time highs," Galanti says. "At Q4 end, our U.S. and Canada renewal rate came in at 92.6%, which is 0.3 percentage point higher from 16 weeks earlier at Q3 end when we were at 92.3%."
He pointed out the success of the co-brand deal the retailer worked out with Mastercard in Canada. In March 2022, CIBC replaced Capital One as the issuer of Costco Mastercards in Canada.
"Fiscal '22 is a great year for [co-brand] card[s] in terms of increasing penetration and increasing rewards to our members, in our view, a very favorable effective merchant fee to us," Galanti says.