How digging deeper into differentiation builds a stronger brand
Combining research and storytelling can create a powerful, memorable connection.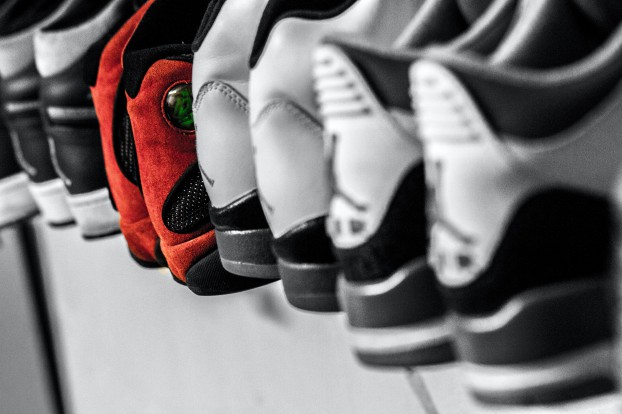 By Will Novosedlik
If you want to be memorable for consumers, it's all about the storytelling, says new Toronto-based branded content company Reveal Content. "Emotional, human, visual storytelling brings to life the emotional benefits of the brand over the functional," explains founding partner Paul Wales.
Wales is one half of the Reveal Content founding team, the other being Bill Moir. The pair worked together for more than a decade to build Tim Horton's from a regional favourite into a national treasure.
When Wales was at JWT and Moir was CMO at Tim's back in the '90s, they produced the iconic 'True Stories" series for the coffee chain. The memorable ad, shot in Lunenburg, NS, tugged at every Canadian's heartstrings and demonstrated the powerful truth that emotion trumps reason more often than not.
For client Springfree Trampoline, Reveal Content was tasked with developing a message that would resonate. Here's how they did it.
Challenge: Spot the difference
According to Wales, "A lot of messaging for brands tends to come from the same place. We strive to dig deeper. It's my belief that most brands, at their core, do have something that differentiates them. If you dig deeper and understand how to get to that, you can tell a story that will resonate, as opposed to just mentioning product features."
Client: Springfree Trampoline
Springfree's value proposition is safety. It bills itself as "the safest trampoline in the world." There are a number of product features, all covered in a brand film made by Reveal Content, which provide evidence for that claim. But, according to Wales, the client brief said safety is just table stakes, meaning, safety is a given for this (and other) brands. So what's the deeper truth here?
Solve: Make it about the parents
Research revealed the insight that when their kids are in a safe space where they are allowed to have fun without getting hurt, parents experience peace of mind. Without the burden of worry, parents are free to enjoy themselves, knowing their kids are taken care of. In this way, safety as a selling feature has a much deeper meaning.
What's the risk?
If brands are hacking emotional storytelling as a way to make sales, does the tactic run the risk of becoming watered down and turning consumers off completely? To this, Wales champions the consumer, citing that their own judgement is their moral compass.
"I think people can tell the difference," says Wales. "There are a lot of skeptics out there who think marketing and advertising is trivial and is just playing on people's emotions. But I think more people are open to looking at work and deciding for themselves if they think it's genuine or authentic.
"Emotional work is brand building work, and brand building builds loyalty. It's for the long term. The quicker in and out work is good for awareness or for driving retail sales in the short term. They just have different jobs to do."