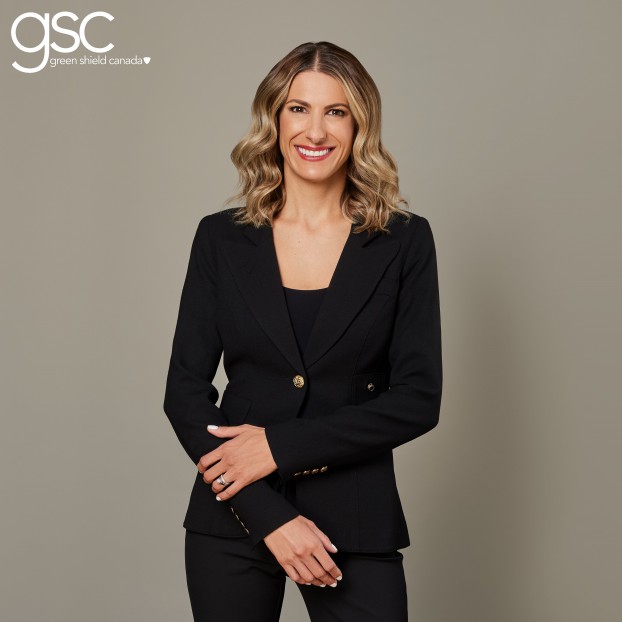 Green Shield is one of Canada's biggest health and dental benefits providers, and was the first company to introduce pre-paid drug benefits across the country.
As part of a broader business model, the not-for-profit social enterprise's earnings get reinvested to deliver professional healthcare programs to local communities and underserved Canadians. Last year, Green Shield's social impact programs positively impacted nearly 41,000 Canadians.
In June, Green Shield hired Mandy Mail as its SVP marketing and communications. Mail brings decades of experience in management consulting and marketing, and has a knack for marrying data and insights with effective creative. Specializing in team leadership, brand strategy, digital transformation and events management, Mail's mission is to promote awareness surrounding Green Shield and its social impact contributions by creating a high-performing team that can support her game plan.
Here, Mail divulges her initial marketing plans for Green Shield, as well as how her past experience makes her the perfect fit for her new role.
What plans do you have for Green Shield's marketing strategy?
Our marketing strategy is focused on raising awareness of our broader business and contributions to Canadian society.
In terms of our broader business, imagine a world where you spend less time trying to access and navigate health care, re-telling the same stories to different health care professionals, and filling out paperwork all to get your money back… To make this a reality, Green Shield is evolving into a digital-first integrated health services company, and my new role at Green Shield is to communicate this to the public, our clients and internal stakeholders, in order to drive brand preference of our current and expanded offerings.
Through this evolution, we are leading the industry as the first company in Canada to be both a "payer," which means offering insurance coverage, administering benefits and paying claims, and a "provider," by also offering medical services, mental health and pharmacy services.
We are focused on repositioning Green Shield to show Canadians what we are all about. From a marketing perspective, this will translate to everything from a new brand narrative, new customer insights, and leveraging tactics such as social media, media buys, media relations, thought leadership and events.
Can you speak to some of the most effective ways Green Shield has found to reach Canadians? How do you predict these trends will evolve?
The ability to impact corporate strategy, improve customer lifetime value and support Canadians as a not-for-profit social enterprise makes the role a marketer's dream.
We are actively working through the enterprise brand strategy, leveraging research to ensure we are customer-focused and building appropriate and thoughtful marketing plans – all based on customer and member wants and needs with respect to integrated health services delivery.
In terms of how marketing trends will evolve, with our integrated health services strategy, we are evolving from a predominantly B2B model to one with an equally important focus on B2C. With a 360 view of our customers' journeys, there are significant digital marketing and content strategy opportunities.
You say one of your first orders of business is to build a team. Can you speak to some of the positions for which you're looking to hire? How will each work to build out your vision and goals?
We are building an industry-leading, rock star modern marketing team. This means we're combining creative thinking and execution with disciplined research, strategy, technology and analysis.
We have a fantastic team already, and we need to grow with these new opportunities. There is nothing more important than hiring and developing the right people to grow with us as we reach our goals and pave the way as an integrated healthcare service provider.
We recently defined our new team structure and are actively recruiting for 12 roles, from ABMs and brand managers, to directors to stand-up digital marketing and marketing operations. We also have an open role to oversee enterprise-wide events and sponsorships, a role to lead creative services, and we are on the hunt for a superstar executive assistant.
The ideal candidates have an entrepreneurial mindset and are passionate about our purpose. As we incorporate more B2C marketing tactics, we're looking for customer-obsessed strategic marketers with growth mindsets and diverse backgrounds. Successful candidates will want to make their mark, help our communities and love what they do. (If you can't already tell, culture is very important to us – we are literally one of Canada's Most Admired Corporate Cultures.)
Your resume includes marketing roles for food and beverage as well as retail giants such as SmartCentres REIT. What have been some of the most important lessons you've learned that will make the biggest impact at Green Shield?
Upon graduation from York's Schulich BBA program, I was a management consultant with Deloitte. I was in charge of driving high-impact change from the outside by building complex financial models and recommending retailer transformations.
I always loved the business world and, a few years later, went back to school to earn my MBA to build on my foundational skillset and "up my game" for a strong and more impactful career. That's where I fell in love with strategic marketing – the integration of calculator and crayon, and the ability to drive change from the inside. Since then, I have led several world-renowned brands across fast-paced food service and retail industries (including Pizza Hut, Taco Bell, Target, SmartCentres).
The common thread through my career has been transformation. I love to influence and lead cross-functional teams through high-impact change, driving long-term profitability through strategic marketing planning and execution.
Some important lessons I have learned along the way that will make a big impact in my role at Green Shield:
Always be curious. As a Deloitte consultant, you learn to be comfortable with ambiguity. I was trained to learn quickly and adopt frameworks. Genuine curiosity expedites the new industry/new company learning curve. Observing behaviours and hearing what is not being said is equally important.
Hire for fit. At Target, we focused on cultural fit and people development. It always comes down to people. Hire rock stars, set them up to do amazing work, learn from them and recognize them. I strive to be the mentor I wish I had.
Be empathetic. Transformative change must be embraced. It is important to uncover and connect with employee and customer values and perspectives. I strive to be the voice of the customer in the room and translate insights into actions.
Know the numbers. People often confuse marketing and creative. When standing up a new marketing function, it is important to reinforce that marketing is numbers oriented. I make it a priority to learn the business, provide data-driven insights, contribute to strategic business discussions, and demonstrate how marketing drives growth.
Connect and collaborate. I have experience with very complex cross-functional and global organizations. I make it a priority to become an integral part of the cross-functional connective tissue, forging bonds with peers to drive alignment. I also prioritize building an external network that will bolster the internal one.