The Y wants to help Torontonians overcome pandemic obstacles
The non-profit tells a story of community and support to help people break through their lingering personal doubts.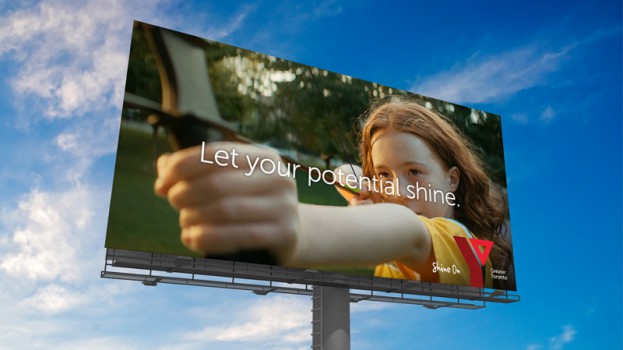 The YMCA of Greater Toronto is looking to reassure those whose confidence was shaken by the COVID-19 pandemic that they are capable of achieving their full potential – and showing how it can be a part of that effort with a new campaign.
The campaign, simply titled "Obstacles," showcases how, though the pandemic has erected new barriers in the lives of many, the YMCA can help remove those barriers for individuals through support and guidance. It also pulls back the lens even further to show how the Y's impact on individuals can benefit the larger community.
"For over 170 years, the YMCA of Greater Toronto has ignited the potential in people, helping them to grow, lead, and give back to their communities," says Nora Gorman, SVP of marketing and communications for the organization. "The 'Obstacles' campaign, which communicates our 'Shine On' brand, showcases how the charity's breadth of programs help members of the community turn off feelings of hesitation, doubt or fear and to instead turn on confidence, connections, and possibilities. As we work together to tackle the mental, physical and economic consequences of the pandemic, we all need hopeful and optimistic stories like these."
In a 90-second hero spot, the barriers that make self-improvement and achievement difficult for many – obstacles such as doubt, worry and isolation – are "turned off" through the community and resources the YMCA can provide, be it the support of a peer or mentor or simply the space and equipment to work toward one's ambitions.
The campaign was developed by the YMCA of Greater Toronto's AOR, Peterborough-based creative agency Outpost379. It is the first work for the Y by the agency since the latter hired its new CD, Ben Steele, earlier this year. The agency managed strategy, design, creative and media on the campaign, which was designed to "bring to life the emotional obstacles the pandemic has brought on for so many for us, while showing how you can turn all those off, with the help of the Y, to allow your potential to shine," Steele says.
The campaign will remain in market through the end of this year, running across TV, digital, social, OOH (billboards and transit posters) and on radio.