Food Banks Canada takes the fight to the hunger monster
The non-profit's new campaign aims to be a rallying cry to break indifference to what may soon be a critical issue.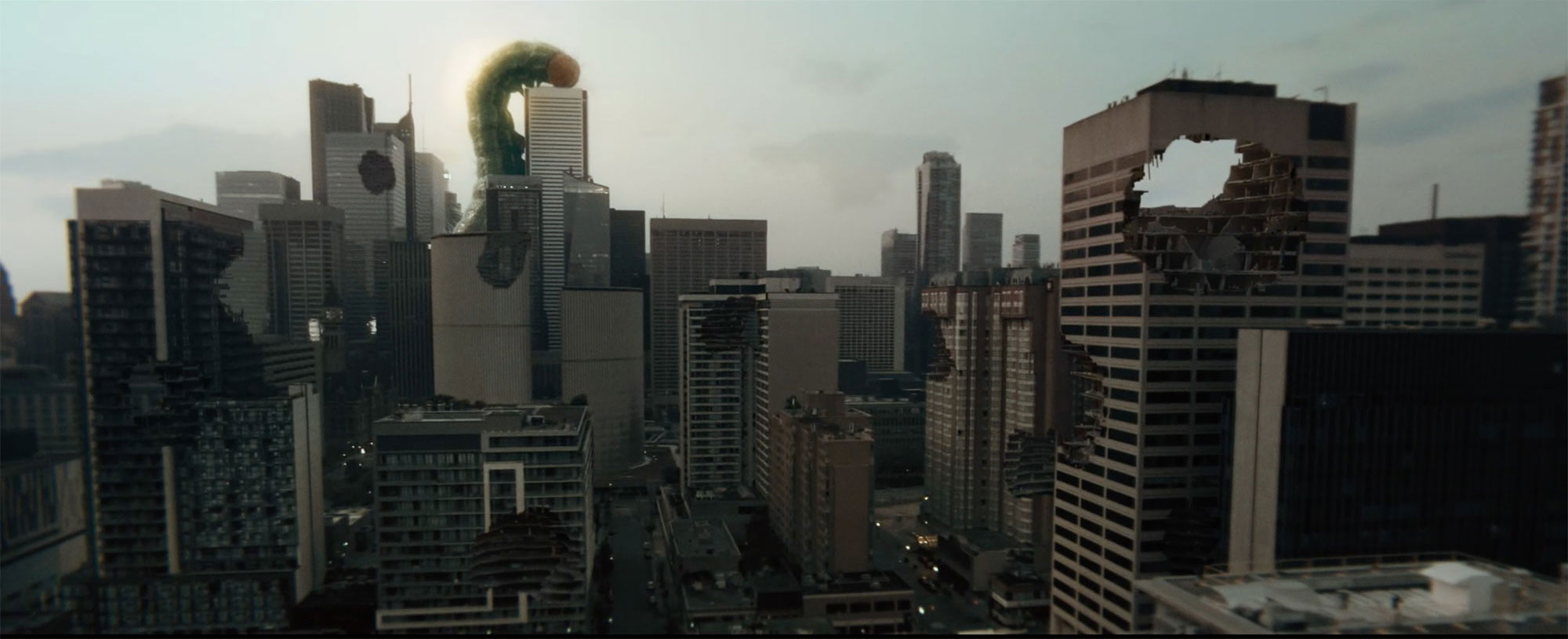 The need for better access to food is growing, and Food Banks Canada has launched a new effort to make Canadians take notice.
The new campaign characterizes food insecurity as a monster, one that people are choosing to ignore. This is despite the fact that it is leaving a The Very Hungry Caterpillar-like path of holes in everything from household objects to the buildings and skyline of Toronto.
But soon, streets and homes are instead filled with butterflies as people start tackling the monster's "weakness": paying attention and fighting, doing things like participating in local food drives, contacting politicians about insecurity and making donations directly to Food Banks Canada.
The campaign was led by The Local Collective, with Mark Zibert directing. M&K Media is leading the buy, which includes TV, cinema, online video, print and out-of-home.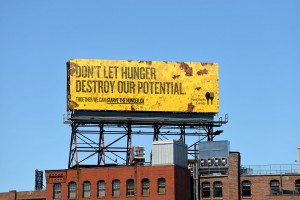 At the onset of the COVID-19 pandemic, food banks across the country received a surge in support from both individuals and brand partners. Despite this, Food Banks Canada still needed to put in some extra work in order to meet the needs of Canada's food insecure.
Today, the pandemic isn't having as much of an impact on employment, but a host of other economic factors threatens to worsen food insecurity, which already impacts one in eight Canadians, according to Food Banks Canada.
"Things weren't great before COVID, and the effects of the pandemic, coupled with inflation and the rising cost of living, means we simply cannot tolerate the situation any longer," says Caroline Newton, chief communications officer at Food Banks Canada.
To motivate action on the issue, "Starve The Hunger" is meant to be less of a tactical call for donations, and more of a rallying cry that has greater emotional relevance.
"We needed a platform capable of engaging Canadians on an emotional level," says Matt Litzinger, co-founder and CCO at The Local Collective. "'Starve the Hunger' is designed to cause not only a reaction, but involvement. Telling this story in an emotional way allows Food Banks Canada to have a different conversation with Canadians."