SickKids uses its past to prepare for the next "legendary stories"
The final fundraising push for a new hospital updates imagery from previous "VS." campaigns to show why it needs a new facility.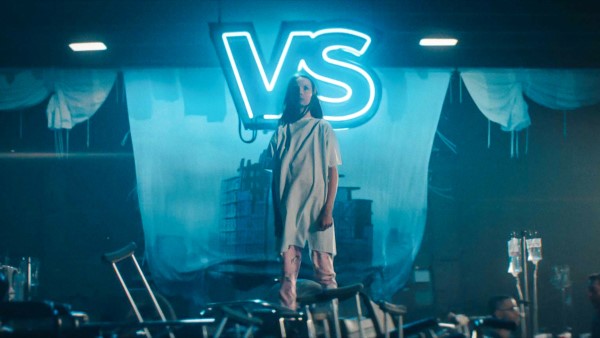 The SickKids Foundation debuted the "VS." campaign in 2016, helping the hospital smash fundraising goals while also bringing major engagement worldwide acclaim for it and creative agency Cossette in the years since. In 2017, it began a five-year, $1.3 billion fundraising effort ("All In") to build a new SickKids facility.
Now, it is five years later, and the hospital is placing a bookend on the campaign as it prepares for the future – and better align its messaging with the need for a new hospital.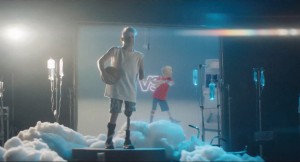 The new "House of Legends" campaign is a culmination of what was started in 2016, but the archival footage, newspaper headlines and patient photography stretches back to when Elizabeth McMaster founded what would become SickKids in 1875. It also features stars of past campaigns, such as Cole, who smashes a dialysis machine. He is just one of the "legendary" stories of resilience and strength the hospital has produced, which viewers are reminded of with visual references to other "VS." creative concepts to show why it is important to have a "legendary hospital" to house the stories that are still to come.
"We really needed this year's campaign to get through really clearly that we're building a new hospital, so despite talking about it for quite a few years, we still see awareness gaps," says Kate Torrance, VP of brand strategy and communications at SickKids Foundation. The strategy is to ground the space as a place, signal the end of a chapter and reflect on all the storytelling SickKids has done, while not overtly saying "there's some kind of finish line."
SickKids' "Project Horizon" construction project includes building a new patient support centre for education, training and support; a family patient care tower with 144 new beds and 19 additional ORs; and ten years' worth of demolition and renovation projects across the hospital's campus. Even though SickKids plans to reach its fundraising goal for the new hospital by March 2023, it is not yet a given, and it still has other fundraising needs.
"We anticipate things being more challenging than ever [as we emerge from COVID]," Torrance says.
Ad spend, she says, is slightly lower than past efforts. "We approached this year conservatively," she says. The health charitable sector overhaul, she says, is less top of mind now than when COVID was in full force, but also it's facing the challenge that people are using more of their discretionary money on things like restaurants and travel.
Like other charities, SickKids has the coveted monthly donor squarely in its sights. This year's goal is to acquire 10,000 new monthly donors and all donations made before Dec. 31, will be triple-matched for an entire year.
Torrance tells strategy that since the SickKids "VS." campaign began five years ago, the brand platform helped broaden its appeal. Its core donor for 40 years was a middle aged woman with kids. Now, SickKids Foundation has achieved more success with male and younger donors, and it is attracting more corporate partners. It's had more strategic partnerships too with the likes of Kraft Heinz and Samsung, co-creating content with them to leverage SickKids' brand equity.
The campaign is built around the "magic" of integration, Torrance notes, and SickKids is opting for TV, OOH, digital video, cinema and different tactics to drive conversion.
OMD is handling the media buy, with Citizen on PR.