How beauty brands are making a social impact
L'Oréal, Evio and others in the category are connecting causes and communities.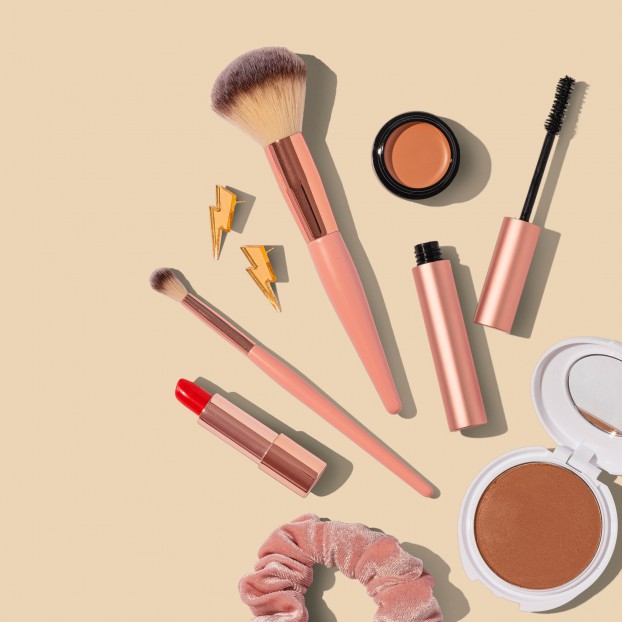 You're reading a story from Strategy C-Suite, a weekly briefing on how Canada's brand leaders are responding to market challenges and acting on new opportunities. Sign-up here to receive the latest stories.
For beauty brands, it's no longer enough to sell cosmetics and call it a day. In recent years, we're increasingly seeing social impact efforts being woven into business practices which speak to acceptance, inclusivity and change.
Take Dove's Keep The Grey campaign, which was designed to tackle ageism; Shoppers Drug Mart's recent launch of its vegan Quo Beauty collection; or Cheekbone's call to action for clean water. While product development is integral to these brands, it's their social messaging that can act as a differentiator.
Some initiatives and messaging come in response to trends happening in the industry, while others are the reason for a brand's launch in the first place.
Take Evio, for example. Founded by Brandi Leifso, the company that manufactures sustainable vegan skincare and cosmetics products has donated over $510,000 to shelters that support domestic violence survivors.
For Leifso, the mission is personal. "Evio was founded when I was living in a safe house shelter," she says. "It wasn't just a business decision to make social impact a part of our driving force – it's in our DNA – it's why we exist."
Rather than boasting about the company's impact, Evio prefers to let its community – a demographic that Leifso describes as "changemakers between the ages of 28 and 38 who are looking for high-performing, good-for-you beauty products" – speak for it. "Our impact isn't a marketing strategy," says Leifso. "It would be inauthentic to donate to an organization and say we created impact – we didn't. However, if a recipient at one of the organizations who received the funds was able to use them to help them change their circumstances, then that's impact – but only they can speak to it. It's not our story to share or credit to take."
Evio measures its social impact success on how its actions impact the community, then letting word travel.
Other brands rely on their customer base and associates to determine where to take the lead. L'Oréal's research, for example, revealed that there was an education gap in hairstylists' knowledge across the nation, leading to lack of confidence in styling straight, curly and coily hair – textures that half the Canadian population share.
L'Oréal's answer was to create an education program for stylists to help fill that gap. The Power of the Collective, created by the Professional Products Division, is a free, online diversity and inclusion training program that's available to all Canadian hairstylists, regardless of the brand they're associated with.
"It's our conviction that L'Oréal Canada play an important role in bringing positive societal change," says An Verhulst-Santos, L'Oréal Canada president and CEO. "You can see this in the wide range of products we offer, the diversity of our spokesmodels, in the time we spend listening to and engaging with consumers, in our global Sense of Purpose campaign, and in our commitments to social and environmental causes as part of our L'Oréal for the Future program."
L'Oréal has both short-term and long-term goals for the Power of the Collective. It aims to upskill 10,000 stylists with expertise from international, award-winning experts, while shaping the future of the beauty industry by facilitating inclusivity and trust in the salon environment.
Verhulst-Santos notes that each of L'Oréal's 38 brands use their influence to raise awareness on today's societal challenges. L'Oréal Paris has launched "Stand Up," which helps prevent public harassment; La Roche-Posay works to improve the quality of life for cancer patients who might experience sensitive or weakened skin; and Lancôme's "Write Her Future" empowers women through literacy, mentoring and leadership.
"We're proud to say that by 2030, three million people around the world will benefit from L'Oréal's brand's social engagement programs," says Verhulst-Santos.
Evio looked to increase its reach through a recent partnership with ShoppersDrugMart.ca – but growth wasn't the only reason the brand looked to secure this partnership. "We could have gone to a number of other retailers to drive business growth," says Leifso, noting that Shoppers Drug Mart's programs such as "Love You" and "Giving Shelter" have seen more than $5 million in donations since 2020.
"Shoppers Drug Mart is actively engaged in learning, unlearning and listening," she says. "The brand engages with its community authentically, with the purpose of a better future, not to make sales. Understanding that good practice is good business."
With this and other collaborations and partnerships on the horizon for Evio, Leifso sees a bright future for the brand as she works to trail blaze a new category: "impact-led beauty."