Price spikes boost P&G's bottom line
The CPG is also investing in first party data to improve the precision of media spending, half of which is now digital.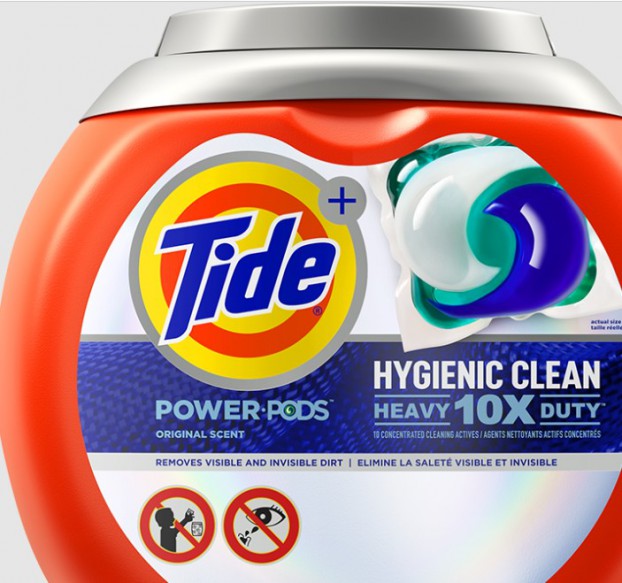 Procter & Gamble topped quarterly earnings estimates, with big average price hikes across its portfolio and investments that prioritize the quality and accuracy of its media spending.
The CPG reported organic revenue climbed 7% globally in its most recent quarter, and that average prices across its product lines rose 9%. Sales volumes, however, fell 3% due to supply chain issues cause by the war in Ukraine.
The maker of Tide, Gillette, Venus, Charmin and Pampers is also reporting a net income of $3.94 billion USD, down slightly from $4.11 billion USD a year earlier.
Selling, general and administrative expense (SG&A) as a percentage of sales decreased 90 basis points versus a year ago, driven primarily from what the company calls productivity savings from overhead and marketing expenses.
In this morning's earnings call, P&G CFO Andre Schulten said that when it comes to its marketing spending, it's feeling very good about its ability to drive investment in quality of reach and better targeting for media. He expects that to continue, as the company is increasing its investment in first party data capabilities to increase precision of its reach around the world.
Productivity and quality enhancements have also allowed P&G to increase its media spending by $1.2 billion USD over the last three years, and roughly half of its total spending is now in digital.
According to Schulten, in the prior quarter, it was supply-constrained in its fabric care and home care business, and that it reduced merchandising support and media spend, which then resulted in some share pressure. Media has now been reinstated, however, as has merchandising support. This has paid dividends in terms of volume share, and there is growth in its mid-tier brands like Gain and Simply Tide. In response to inflation, consumers are moving to different price points, trading to higher transaction sizes and product formats.
P&G's grooming business, which includes Gillette and Venus brands, reported volume growth for the quarter of 1%, with net sales up 4%.
Health care net sales were up 3%. Oral Care organic sales increased by low single digits due to increased pricing and favorable premium product mix.
A strong cold and flu season drove volume growth of its personal health care segment, which includes brands like Vicks.
Baby, feminine and family care organic sales increased 6% versus a year ago.
Beauty net sales remained flat. Skin and personal care, however, which is part of the company's beauty segment, saw higher demand, fueled by new product innovations. Hair care organic sales were boosted mid-single digits driven by pricing.