Coca-Cola plans to continue increased marketing spend
The company says it has been successful at linking consumption occasions with passion points through its digital marketing approach.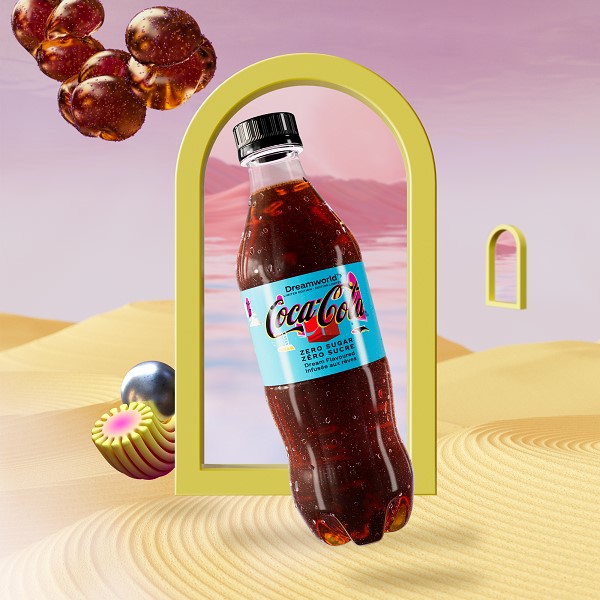 Coca-Cola topped revenue estimates thanks to strength in two key beverage segments, which the company said was helped by greater investments in its brands.
The beverage giant is reporting a net income increase in of $2.83 billion USD in Q3, up from $2.47 billion a year earlier.
Coke Zero Sugar was a particularly strong performer, with volumes rising 11%. The company's broader sparkling soft drinks segment, which includes its namesake Coke, reported volume growth of 3%. The company's hydration, sports, coffee and tea division saw volume growth of 5%, led by Powerade, Bodyarmor and the expansion of Costa Coffee. Meanwhile, volume for Coca-Cola's nutrition, juice, dairy and plant-based beverages division was flat.
For 2022, the company expects comparable earnings per share growth of 6% to 7%, up from its previous range of 5% to 6%. The company also raised its outlook for organic revenue growth to 14% to 15% from 12% to 13%.
Coca-Cola also reported an increase in marketing investments versus the prior year and says it "continues to engage and attract consumers through globally scaled marketing campaigns driven by consumer insights."
In Tuesday morning's earnings call, James Quincey, chairman and CEO of The Coca-Cola Company, says that while macro economic cross currents continue to impact the economic environment, the industry remains "healthy" for the company, and that Q3 delivered "strong organic revenue growth."
There were share gains across most categories, both at home and away from home.
Quincey says it is continuing to invest in its brands to spur growth and that it's leveraging a consumer-centric marketing model that uses a digital approach, linking consumption occasions with passion points. By doing this, it's reaching consumers in new and unique ways. The "Believing is Magic" FIFA World Cup campaign, for example, has led to a gain in 3.5 million consumers through digital engagement, Quincey says.
In North America, there was strong core sparkling performance, driven by Coca-Cola innovations and experiential-led music marketing.
The Coca-Cola Value Bundle – featuring an assortment of core sparkling brands at competitive price points – was launched in North America during Q3, and was pointed to as an example of how the company is offering more choices to cost-conscious consumers.
Innovations span markets and categories, Quincey notes. Since entering into the ready-to-drink (RTD) alcohol beverages category in 2018,  the company has continued its test-and-learn approach with experiments around alcohol occasions. The CPG reports that it is leveraging brands with strong credentials, such as Topo Chico, while adding to the existing portfolio of Schweppes premium adult cocktail mixers and tonics. In 2022, it introduced Simply Spiked Lemonade and Fresca Mixed into the U.S. through brand authorization agreements with Molson Coors Beverage Company and Constellation Brands, and both offerings are "seeing encouraging early results."
Quincey also added that the company is excited about a Jack Daniels and Coke RTD, launching in the U.S. in the spring.