Why it's high time for Four20′s expansion into Ontario
The Alberta-based brand's 'customer education' platform helps it stand out.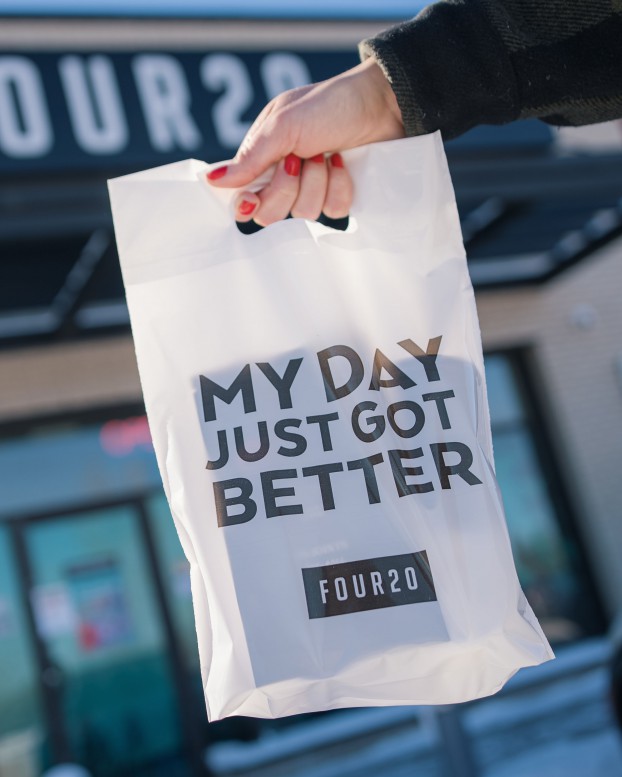 Written by Will Novosedlik
Walking into a pot shop can be an overwhelming experience, even for an experienced user.
Due to the well-known restrictions on how cannabis can be promoted, bought and sold, not to mention the enormous variety of strains and formats, it's no wonder budtenders are the sherpas of the cannabinoid universe. To that end, according to the Globe and Mail, cannabis consumers are more favourably disposed to in-store shopping, with only 4% of retail sales made through the OCS website. Figuring it out yourself is just too much work.
It is based on these factors that Four20, one of Alberta's biggest cannabis retailers with 39 stores across the province, is expanding out of its home province and into Kitchener, Ontario. Four20 claims its value proposition is education, coupled with a confident budtender sales force.
But will that provide the differentiation it needs to stand out in the most crowded retail market in Canada? According to current listings on Alcohol and Gaming Commission of Ontario's website, there are 62 stores in the Kitchener-Waterloo area, with 11 in downtown Kitchener alone.
Four20 is betting on an industry-leading education platform for employees that will be implemented in all new locations. This platform includes education on the latest product innovations and critical cannabis knowledge to ensure customers receive the best shopping experience in-store. Amber Craig, chief merchandising officer, says, "The in-store experience is built around a custom education platform to ensure our staff are the most highly educated in the space and can answer any customer question."
In addition, Four20 has extended this educational system to the public via its YouTube channel. It has enlisted the talents of Dr. Ife Abiola, a medical doctor and renowned expert in the cannabis space. His video content is both fun and informative, buoyed by a comedic energy and a fast-paced delivery.
"Our other differentiators are our culture and our store design," says Craig. "We have used a specific customer journey strategy in our stores that comes from years of proven success." That customer journey is based on product-forward merchandising and electronic displays to ensure the huge assortment (370 different SKUs) is visible throughout the store so customers know what they are buying.
The customer Four20 is hoping to see on that journey is the heavy user. Craig says, "First and foremost, we want to work with the frequent user. These are the loyal customers who perhaps have been using since the legacy market, or have been frequent visitors since legalization. The second biggest demographic for us is the wellness consumer, who is not only using for recreational purposes, but also for health and wellness. We have brought them into the space with our education-first approach to customer service."
As for marketing, Four20 will rely upon a promotional strategy that includes a weekly "Dope Deals" flyer program, weekly promotional emails and social media presence for Kitchener specifically (@four20kitchener), all backed up by Dr. Ife Abiola's videos and social media following. "With education at the forefront of our company ethos," says Dr. Abiola, "we offer enhanced product knowledge and provide an understanding of the regulations required to operate successfully within a Canadian retail cannabis outlet." The brand is also working with Marigold PR to reach a wider audience.
In a regional market with over 2,000 cannabis stores and an ever-changing product assortment, Four20 will need an outstanding learning program to break out of the pack. Nevertheless, Craig is optimistic. "We are hoping to flip the cannabis retail industry on its head with welcoming design, ability to educate consumers, excellent customer service and community connection."