The Flex Co. flows into the Canadian market
The women's health company shakes up a largely ignored category.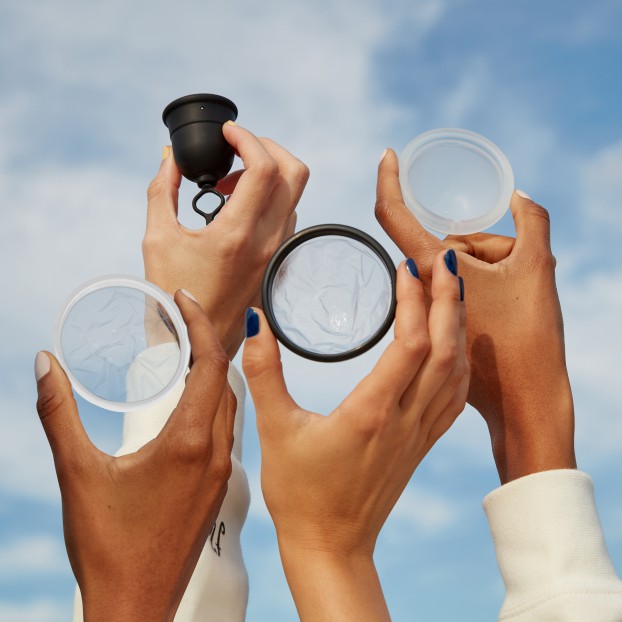 Here's a novel idea: Create a product consumers are actually asking for.
It's this attention to feedback and customer research that paved the way for The Flex Co., a company that produces body-safe, sustainable menstruation products such as the Flex Cup and Flex Disc.
"We start with problems and work to solve them, rather than starting with an idea or product and trying to force-fit it into the market," says Lauren Schulte Wang, founder and CEO at The Flex Co. "This is a time-intensive and expensive process, typically taking two to three years from conception to product launch."
The Flex Co. aims to change public perceptions of the menstrual cycle. "When people think of period products, they think of leaking, cramping, bloating, odor and lots of landfill waste," says Wang. "I couldn't understand why big companies weren't listening to people like me who felt disappointed while using their products every month. So, with The Flex Co., I decided to make the world's first customer-led period product design process."
Previously unavailable in Canada, The Flex Co. has now partnered with Shoppers Drug Mart and Pharmaprix to launch its products in over 1,000 Canadian locations.
The Flex Co.'s products are highly differentiated. The Flex Disc is a disposable product that can be used for longer periods of time than conventional products, resulting in 60% less waste, while the Flex Cup is the only menstrual cup in the world with a patented pull-tab for ease of use. Both products come in recyclable and compostable packaging, are Health-Canada licensed and are made from medical-grade ingredients that are safer for women's bodies than conventional product materials.
When the company was created in 2016, one of its first campaigns focused on how the Flex Disc was the only product on the market that allowed for mess-free period sex. The PR campaign secured The Flex Co. major press coverage, including a feature on TechCrunch. Posted for 48 hours on the homepage, the campaign went viral and played an important role in differentiating the company from others in the market. The campaign saw 200,000 people sign up to try the Flex Disc in response. Since then, research has revealed that the product's comfort level also sets the brand apart, with 97% of users reporting they didn't feel the Flex Disc while using it.
With numbers like that, word of mouth has been a massive growth driver for The Flex Co. "Word of mouth drove 85% of our U.S. sales in the first two years, and it continues to be an important driver of our business," says Wang. "Six years in, we're now in approximately 30,000 retail locations in the U.S."
Now launching in the Canadian market, the process to get here was extensive. Wang says that since 2016, she received requests for products in Canada, and she even noticed a black market crop up. "Bad actors were selling Flex Discs at an exorbitant price, sometimes over $100 for a one-month supply," she says. "As a brand, we stand for making superior period products both affordable and accessible."
After several years and what Wang calls a hefty financial investment, the Flex Disc and the Flex Cup were both approved to sell nationally by Health Canada. "In 2021, the EY Future Consumer Index Survey found that 80% of Canadians considered sustainability when making purchasing decisions," says Wang. "As a U.S. leader in sustainable period products, it's a natural progression of our brand mission to provide access to comfortable, body-safe period products to all Canadians."
Since the brand's inception, Ontario's medical device manufacturer Southmedic has been The Flex Co.'s producer and distributor. The company is female-founded and owned, and has been integral to The Flex Co.'s growth. "Southmedic CEO Lee McDonald recognized my vision when I launched The Flex Co.," says Wang. "It has produced over 100 million Flex Discs, and I'm thrilled to continue to work with Southmedic as we deepen our product portfolio and expand internationally."
In a category that's been largely ignored for the last 100 years ("The tampon was created in the 1920s and the menstrual cup in the 1930s – not much has changed since then," says Wang), The Flex Co. is being recognized for its commitment to revolutionizing women's health products. This year, the brand was awarded three Red Dot awards for its product designs. Taking home prizes in the personal care, wellness and beauty and innovate products categories, the Red Dot recognized the brand's efforts in offering products that were plant based and zero waste.
Aside from its Canadian launch, The Flex Co. celebrated another expansion this year: delivering its products to over 3,000 Walmart locations in the U.S.
Making period care accessible and affordable worldwide is a top priority for The Flex Co., and Wang says in the years ahead the brand will continue to invest in customer-led research and development of new products to further its mission. "We believe everyone deserves a more comfortable period," she says.