2022 Digital AOY Silver: McCann flexes its creative muscle
The agency is thinking holistically about how brands can interact with consumers day to day.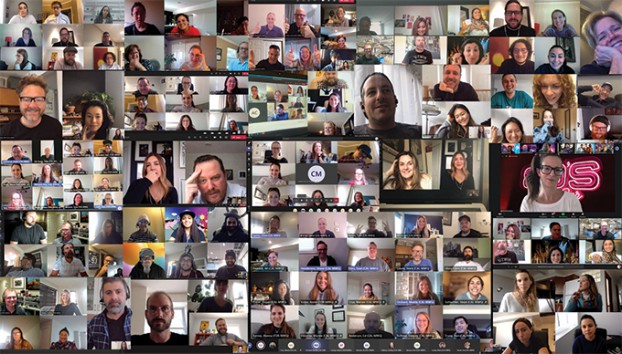 This story was originally published in the fall 2022 issue of strategy.
McCann has become all about tearing down boundaries, whether they happen to be geographic or philosophical.
Says Ryan Timms, president of McCann Canada, "We've fully embraced our remote business transformation, being able to leverage some of the more sustainable practices that the pandemic thrust upon everybody and make them part of the future going forward – and there's no reason to go back."
The agency has forged a high degree of connectivity across its Montreal, Toronto and Calgary offices – thinking of them as a cohesive team rather than Toronto being the hub for the agency – and is thinking even more about how it can bring more value by working with the McCann team internationally. It's bigger-picture thinking spurred on by a combination of recent world events, changes in consumer behaviour and the demands of ever-evolving technology (consider the deprecation of the cookie).
Says Timms, going forward there needs to be more consideration placed on how brands are interacting with consumers in their day-to-day lives – and agencies need to think more holistically. "We simply can't be overly reliant on standard paid media channels," he says. "We need to keep finding ways to help our clients break the mold when it comes to what their audiences are accustomed to."
Recent work the team did for the launch of the new Wendy's app is an example. Instead of advertising the app (which, let's face it, no one really gets all that excited about anymore), it launched a completely new phone to tap into the hype that surrounds such technology launches. (The team even designed a custom Wendy's A.I. for the device that was able to bring the personality of the brand to life.) Outside of the paid media support, the launch garnered over 14 million earned impressions and a 240% increase in mobile transactions for Wendy's.
Says Timms, successes like that are in no small way being driven by cultural shifts and changing consumer expectations about what brands do. McCann does extensive research year-over-year and throughout the year, and recently dug deeper to look at how attitudes of Canadians had evolved post-pandemic. What they saw was a rise in expectations: consumers expect brands to bring more value to their lives – and even make the world a better place.
To that end, he points to L'Oreal brand Nyx cosmetics, which has a history of supporting the LGBTQ+ community. The brand's stores in the U.S. are all designated safe spaces – places where staff are trained to be able to help and support the LGBTQ+ community. But the closure of so many bricks and mortar locations forced many members of this community to feel a greater sense of isolation. So, McCann created virtual safe spaces with licensed accredited counsellors, influencers and celebrities within the LGBTQ+ community to offer support and connection.
"For us, we think that's where we live as a creative agency supporting our clients – how you can bring a brand closer to the belief and expectations that Canadians have of them. Brands need to show up and demonstrate the value they can bring, not just talk about it," says Timms.
On the global front, McCann came up with an idea for Mastercard to work with navigation and traffic app Waze to help consumers identify which grocery stores were least busy during the pandemic so they could better decide when to do their shopping. The idea for Safe Waze 2 Shop came from a Canadian creative team, but was executed with McCann's colleagues in Poland.
Canada also worked closely with another McCann international team – McCann London – on all things Skip the Dishes/Just Eat Takeaway. In addition to developing original work for Canada to support the Skip hockey platform, the agency adapted and built additional campaign elements to support the debut of Skip's "Snooperbowl" campaign prior to this past Superbowl's halftime show, as well as the follow-up campaign that features Katy Perry.
"I talk about our connectivity in our offices here in Canada," says Timms, "but for global agencies like McCann, that's a real muscle we get to flex more: How we can tap into that global bench even better than we have in the past to create more opportunities for creative thinking and contribution from here in Canada, and impact what happens in other countries in the world."
Key New Business
Club Med Canada, Xplornet, Melanoma Canada, AGLC
Offices
Toronto, Montreal, Calgary
Staff
216
Digital AOY Cases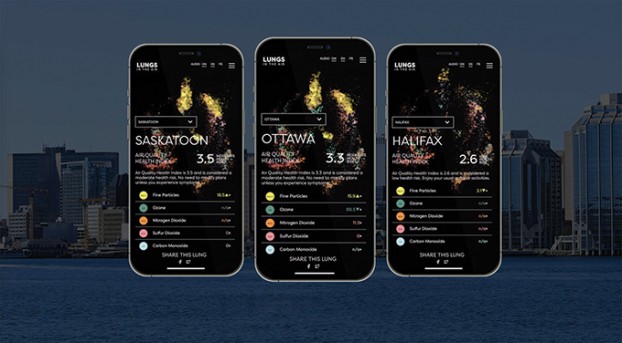 1. For World Lung Day, the Canadian Lung Association and McCann unveiled "Lungs in the Air," a travelling art installation supported by an aggressive PR strategy and digital presence. Visible from 50 miles away, the four-story-tall inflatable lungs soared high above cities across Canada, while the campaign used social posts and on-site QR codes to drive audiences to LungsInTheAir.ca — achieving 17 million PR impressions in 10 days.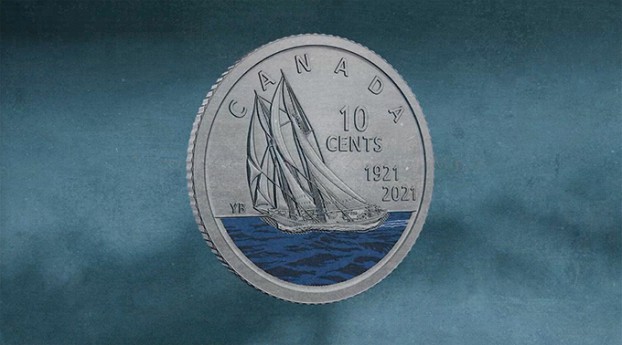 2. McCann and the Royal Canadian Mint urged Canadians to "Re-Sail the Race" for the new Bluenose coin. The effort shifted share of positive brand sentiment from 44% to 97% — helping earn a 10% increase in Canadians' belief that commemorative coins are an effective way to instill national pride.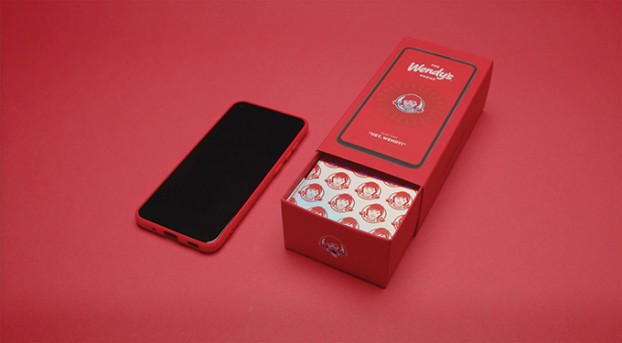 3. Wendy's phone launch to promote its new app turned into 14 million earned and organic impressions, and spurred more than 40,000 new app downloads in the first week alone. The brand saw a 250% year-over-year increase in mobile transactions per store.