2022 Small Agency AOY Gold: All-star, strategic-led talent keeps Broken Heart Love Affair punching above its weight
BHLA might be a young agency, but most of the talent arrived at the door with decades of experience.
This story was originally published in the fall 2022 issue of strategy.
By Brennan Doherty
The creative masterminds behind Broken Heart Love Affair are intent on building a bomb-proof agency capable of surviving whatever the world throws at it.
Global pandemic? Yep, that's when Jason Chaney, Todd Mackie, Carlos Moreno, Beverley Hammond and Denise Rossetto decided to quit their jobs and launch a boutique ad firm that hits like a heavyweight. "We were actually signing our shareholder agreement between the five partners as they were announcing the lockdown in Ontario," Chaney laughs.
If you've blinked over the last year, you may not even recognize BHLA now. The team brought in Tyler Robson for the newly-created role of EVP and managing director – adding 15 years of leadership experience to a key management role at the agency. Then there was the addition of two new CCOs in Craig McIntosh and Jaimes Zentil, a new creative director of design in Rasna Jaswal, as well as new directors and other experts.
Meanwhile, at content and production arm Lifelong Crush, the team welcomed integrated producer Demi Veselinovic, production designer Daniel Ong and the creative team of copywriter Jax Cohen and art director Andee Kintanar.
In fact, the two-year-old agency has grown to a team of more than 70 – and that's not all. "We've basically doubled year-over-year from a revenue perspective," says Chaney.
"We were going into 10 productions in September, which is insane," he adds. As clients wrapped up their summer vacations and turned off their OOO notifications, he recalls that every member of the team was on a shoot.
In a word, BHLA is thriving.
What's the secret? Lots of seasoned industry veterans capable of nailing briefs on everything from a short film for the Royal Ontario Museum's latest branding overhaul to a new campaign for Air Miles about enjoying all the gravy life has to offer. BHLA might be a young agency, but most of the talent arrived at the door with decades of experience at some of the most prominent ad shops around. It just means projects move at a much faster clip than at a traditional agency.
On the client front, the last year saw BHLA add brands like the Dairy Farmers of Ontario to a roster that already included Kids Help Phone, Everest Insurance, Kruger Products, MadeGood, Arterra and others.
In fact, BHLA is steadily booking work from its office at Brant and King Streets in Toronto – even as storm clouds form on the horizon. This past year has been a tough one for tech and finance firms, inflation is depressingly high and stockbrokers the world over are betting on a recession next year.
But Chaney remains cautiously optimistic. "We're working with clients to understand how brands succeeded in previous recessions," Chaney says, "which is actually not to cut, but to invest." BHLA is sitting down with marketing teams to find use cases and data to back up their case to brand's CEOs for more robust ad spends.
It isn't an easy conversation to have, Chaney acknowledges, but it is one that might be easier given the turmoil of the last two years: the pandemic may have desensitized CMOs to chaos. "I think there's acknowledgement that it's happening," he says, "but I don't think there's quite the panic that used to exist in previous recessionary periods or tough economic climates."
Key New Business
Simplii Financial, Dairy Farmers of Ontario, Arterra/Jackson-Triggs, GO RV'ing, Nestlé Carnation Hot/Nescafé/Life Cuisine, Lactalis Cheestrings/Black Diamond, Toys'R'Us, Simon's, Pinterest, Peerage Realty Partners, Pulp Culture
New Hires
Tyler Robson, Jaimes Zentil, Craig McIntosh, Rasna Jaswal, Ravi Singh, Shannon McCarroll, Elma Karabegovic
Office
Toronto
Staff
30
Small Agency AOY Cases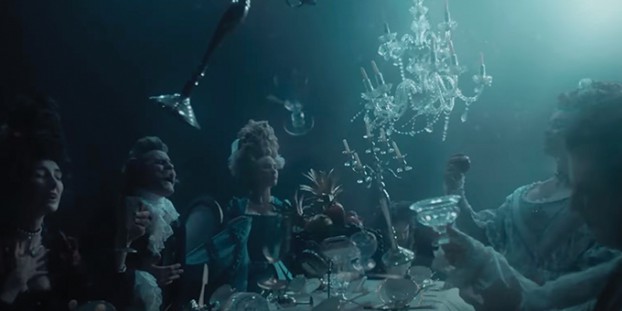 1. Looking to entice visitors back in person, BHLA and the Royal Ontario Museum launched the "Immortal" campaign, which depicts a dramatic six-minute walk through history. Still in market, early results show general attendance up 65%, special exhibition attendance up 250%, ticket booking page traffic increasing by 85% and over 127M media impressions.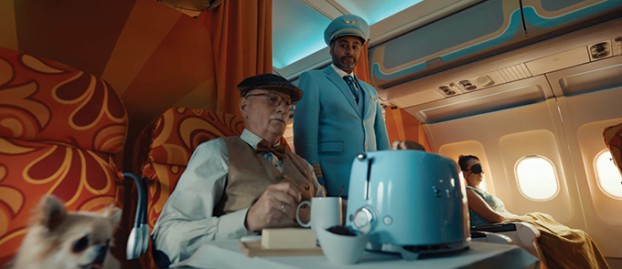 2. "It's All Gravy," BHLA's most recent campaign for Air Miles, points to how the brand offers a little extra. It helped create a significant spike in the weekly reactivation of app users and a jump in weekly new app users (+256% since launch). Weekly web sessions rose 400%.

3. MadeGood's "Unwreck the Future" campaign is a rallying cry to improve the world for future generations. It resulted in a 70% increase in dollar sales and helped the brand overtake Kellogg's Kashi as the number one organic granola bar in the U.S. market.