2022 Small Agency AOY Silver: How (really) small agency Wunder is landing big brand work
United Way Halifax, Assante Wealth Management and Asana are among the agency's clients.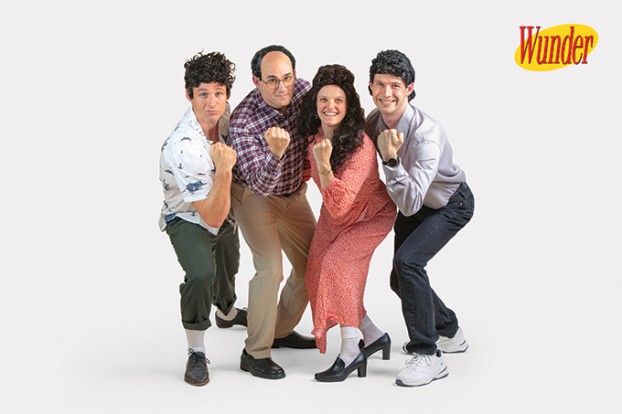 This story was originally published in the fall 2022 issue of strategy.
Wunder is no longer a two-man operation.
In fact, co-principals Stephen Flynn, CD and Mike Postma, director of strategy, recently doubled the size of the business by hiring a web developer and an account manager, simply out of necessity. Wunder has been creating some buzz of late. It needed the added bench strength.
Unlike many agencies, Halifax-based Wunder – named one of Canada's top 20 agencies in the 2021 Strategy Creative Report Card – originated from a tech start-up that launched the mobile phone app, Tap.
"That's how we ultimately ended up launching the agency," says Postma. "That is where we got some of our initial clients from, too. We really spent a lot of time doing tech-heavy stuff for the first couple of years. We're slowly but surely shifting the agency away from that direction and trying to free our time up to focus more on the marketing side of things."
And Wunder has begun to land bigger assignments and briefs where they can show their chops doing integrated campaigns. Getting United Way Halifax in 2020 was a pivotal moment in the development of the agency. The last few months has seen the team produce its first traditional TV spot for the brand, which is slated to launch in time for the holidays this year.
Wunder also recently launched a fall campaign with Assante Wealth Management. The campaign, "A Winning Retirement Plan," focuses on the insight that some of us who aren't super prepared for retirement often treat the lottery as a long-shot retirement plan. "We launched an entire campaign to reach this audience that looks and feels like typical lottery ads," says Postma, "but it nudges them to set up a meeting with an advisor to talk about retirement planning."
Flynn notes that Wunder's intimate size allows them to seize opportunities that might be overlooked by others. "Maybe a bigger agency doesn't have the infrastructure to take a $20K or a $30K brief like we were taking in the early days," he says. "But we were able to turn out some pretty awesome projects just because we were hands-on, nimble and scrappy."
It's probably one of the reasons why Wunder is picking up more and more work of late. Consider task management software company Asana. The client already had an agency focusing on the 360˚ brand via multi-million-dollar campaigns. But it tasked Wunder to create buzzworthy activations to drive earned media and talk value. For the "Work Worries" campaign, for example, Wunder built creative around the "Sunday Scaries," reminding consumers that they can take control of their work future with Asana.
"We're noticing that more brands are realizing that a single agency of record isn't always the best way forward," Postma sums. "So, we are starting to see more of those opportunities open up even for a smaller agency that big brands would normally maybe not have been comfortable with. What they're after is great insights and good work. We're very capable of doing that."
Key New Business
Assante, Relief, Asana, Domus Realty, Southwest Properties
New Hires
Cobie McFallon, Rylan Conway
Office
Halifax
Staff
4
Small Agency AOY Cases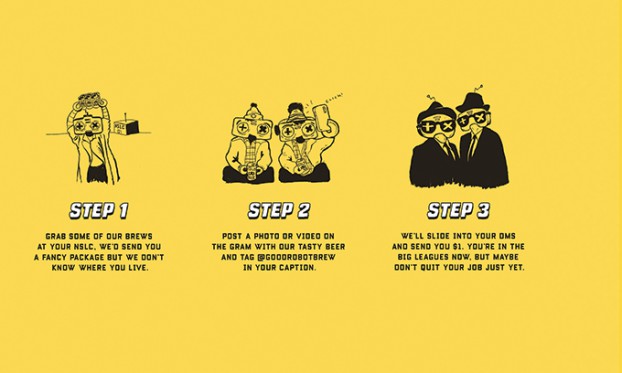 1. To drive brand awareness for microbrewery Good Robot, Wunder turned everyone and anyone into an influencer. "Micro-Influencer" asked customers to post and tag an IG photo with one of the brand's beers, and in return, they'd receive an e-transfer of $1. Essentially re-framing the idea of a one-dollar-off coupon, the stunt netted the brand a 309% increase in IG mentions, $18.27 average spend per post and over 8M earned media impressions – not to mention tons of buzz across headlines.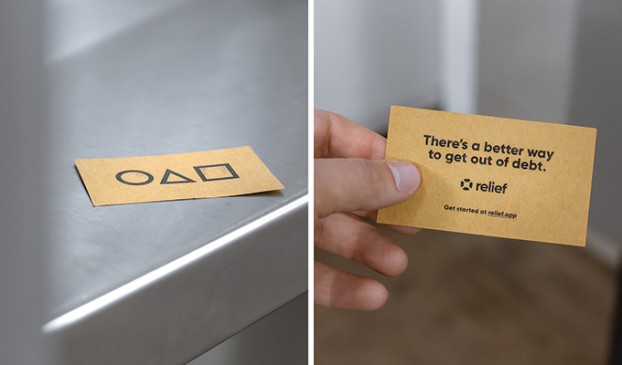 2. Hinging on the popularity of Netflix's Squid Game, "Recalling Cards" for debt reducing app Relief invited those in debt to feel more comfortable talking about what they owed. As a result, Relief saw a 125% increase in new debt enrollment.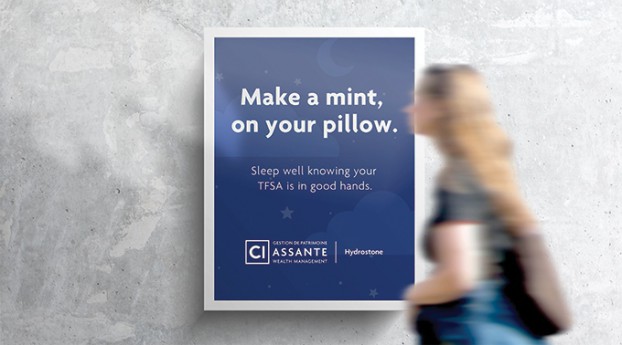 3. Wunder's research revealed that relieving financial stress leads to better sleep. Using this to Assante's advantage, Wunder created "Sleep Well," a series of components that drove home how the wealth management company could ease what keeps Canadians up at night.